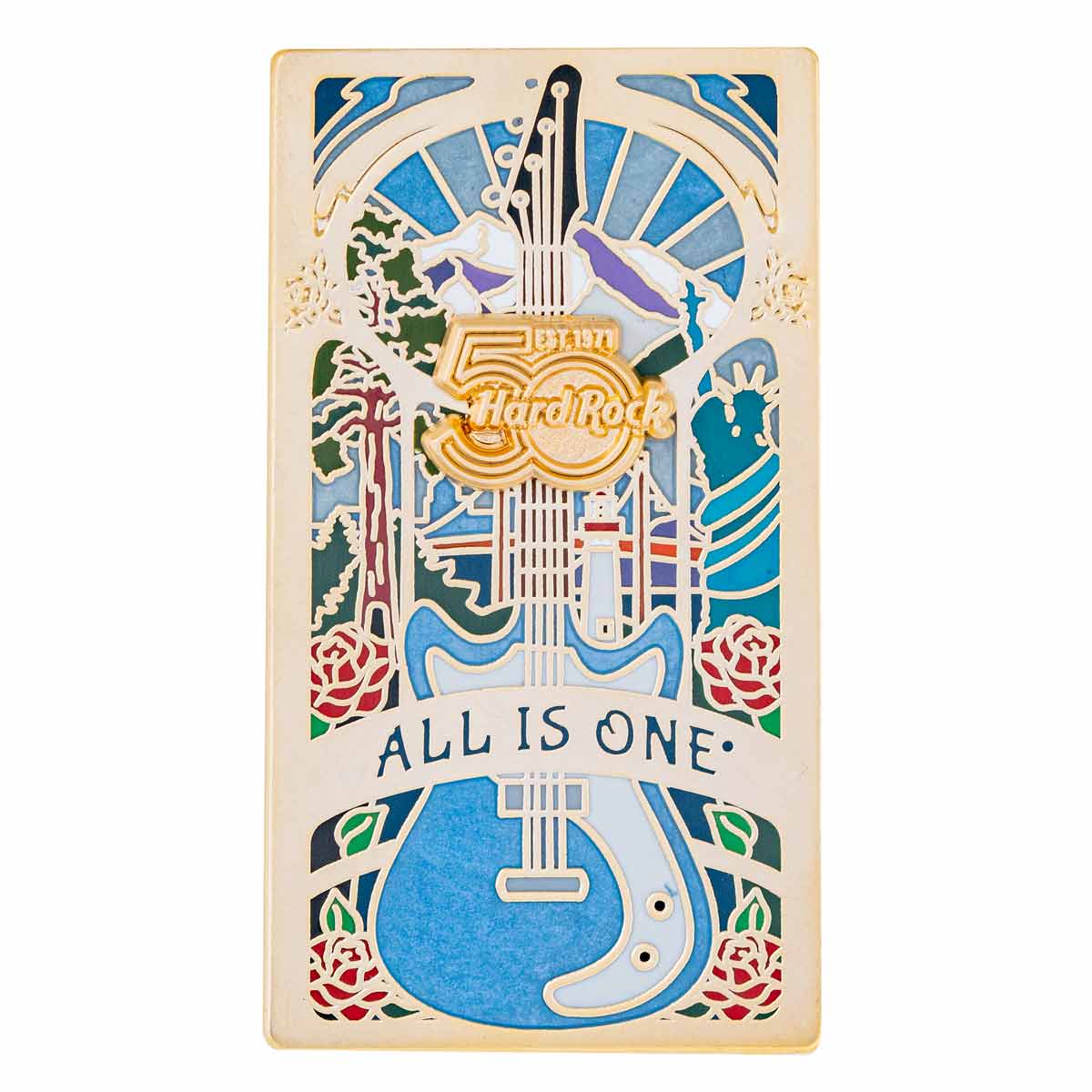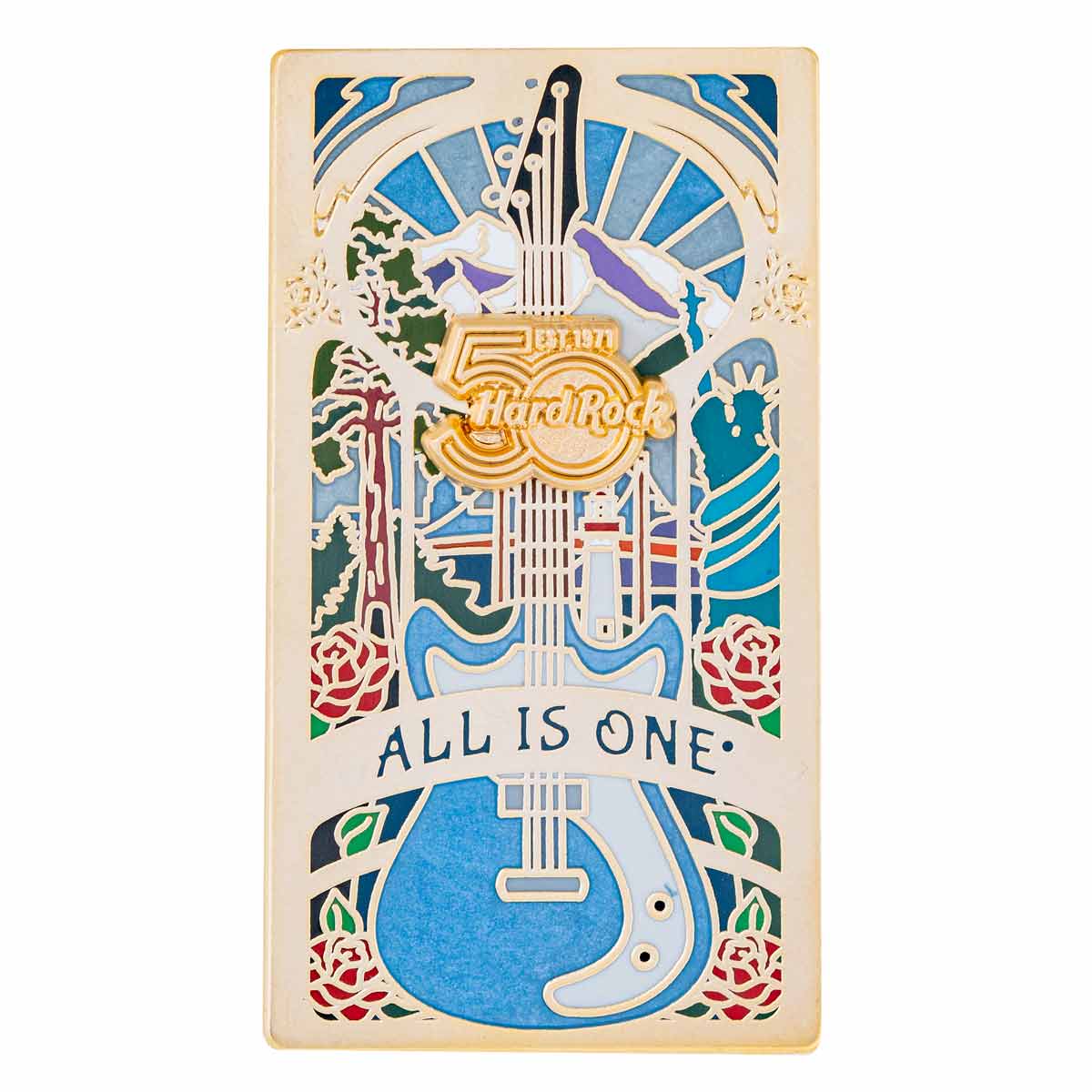 50th Anniversary Art Deco Guitar Pin Series
Availability:
Select city for availability
Rich colors and a very creative use of the guitar with recessed translucent designs bring the feel of the Art Deco period alive in this very special series. A unique guitar design and color for each location is accented by local flavors and landmarks and completed with a 50th Anniversary logo pin on pin. Includes a custom backing card. Only 50 of each location available Online. 200 available of the Online Only edition.