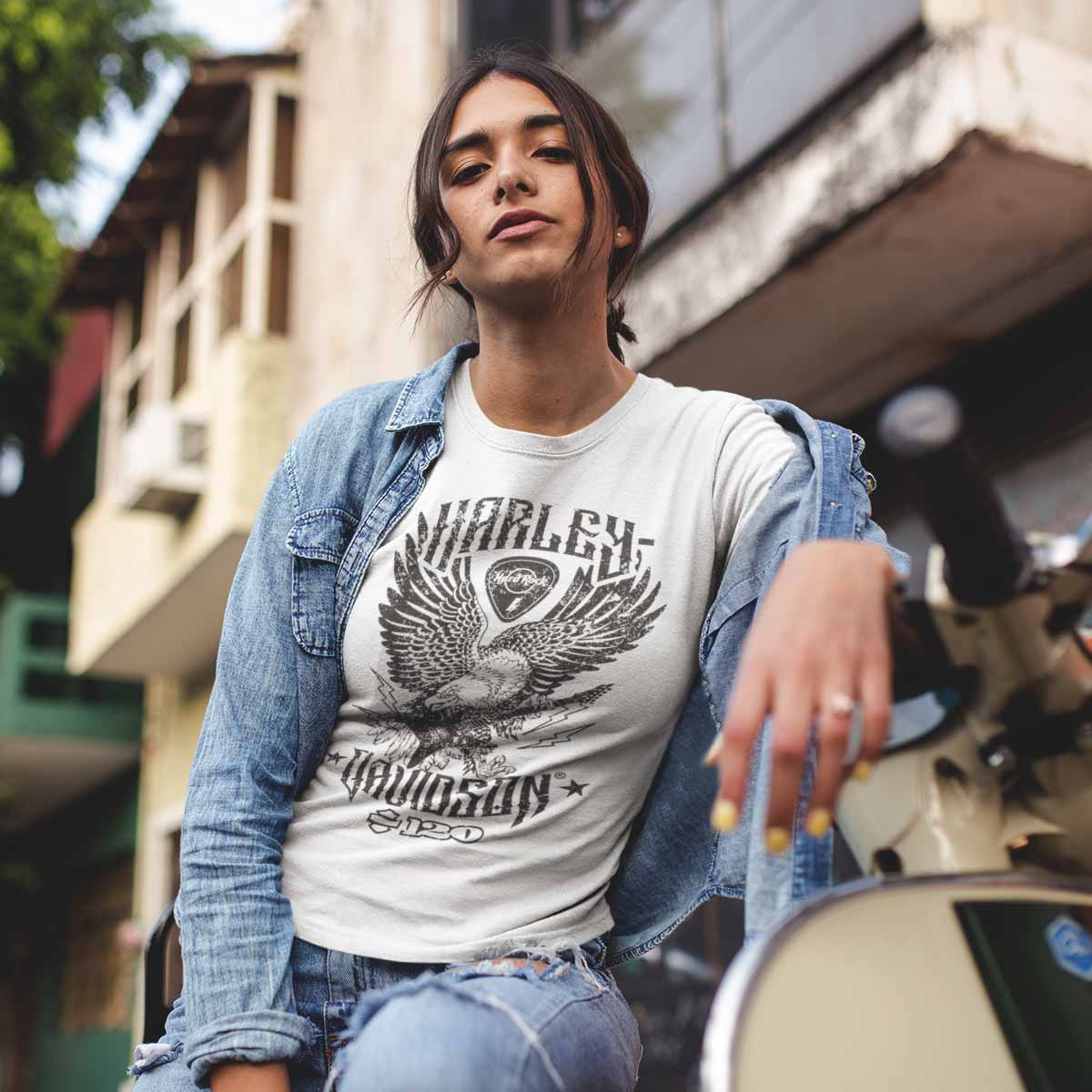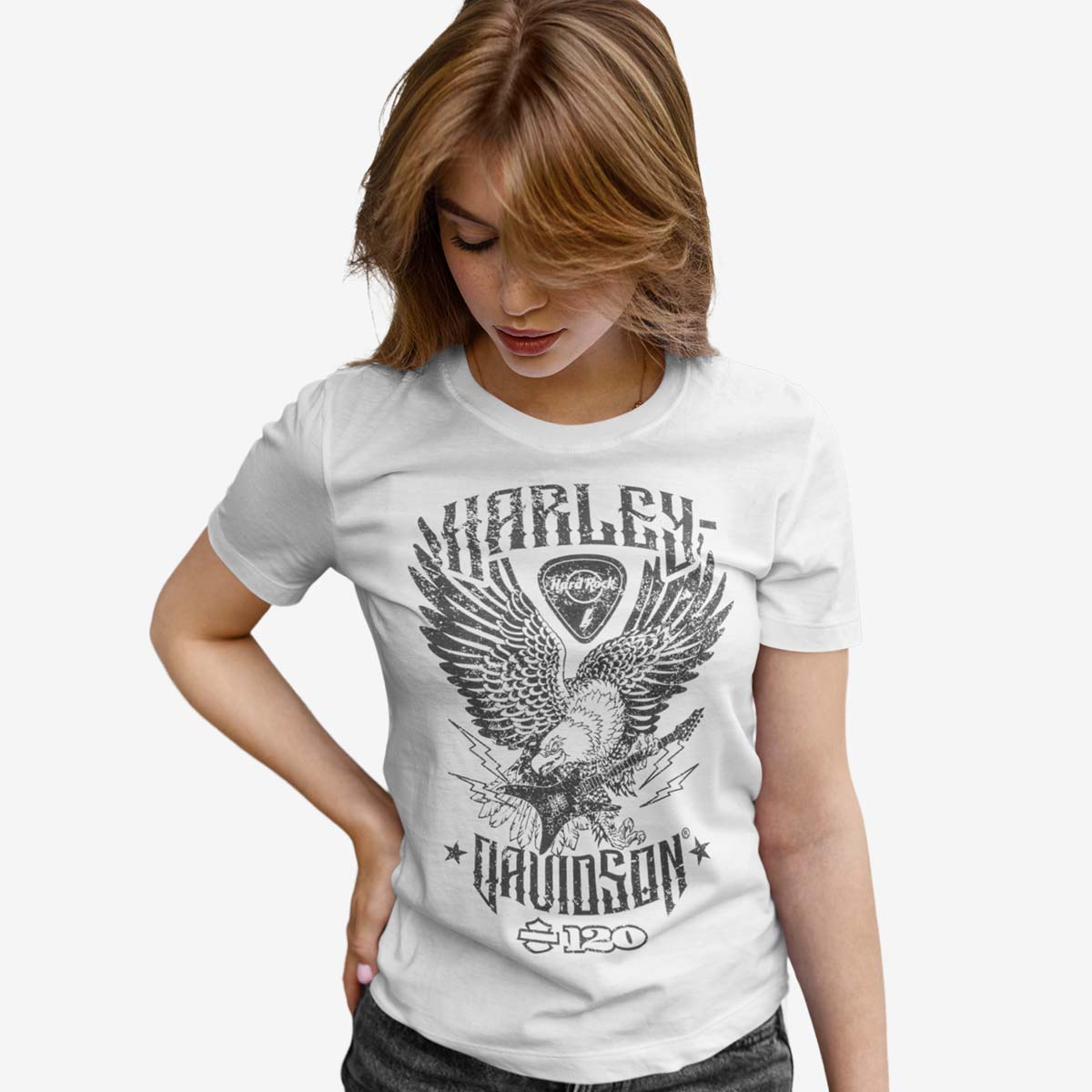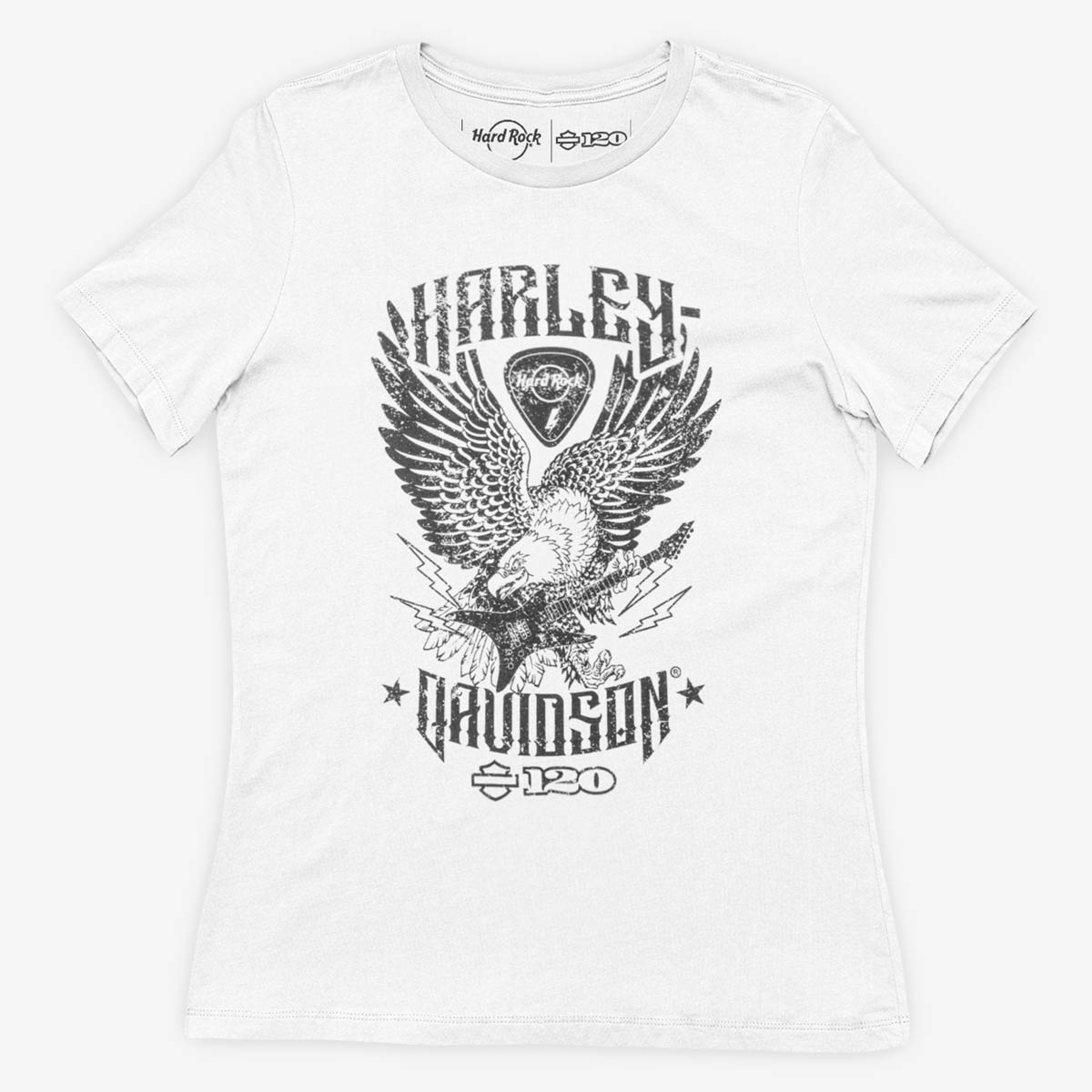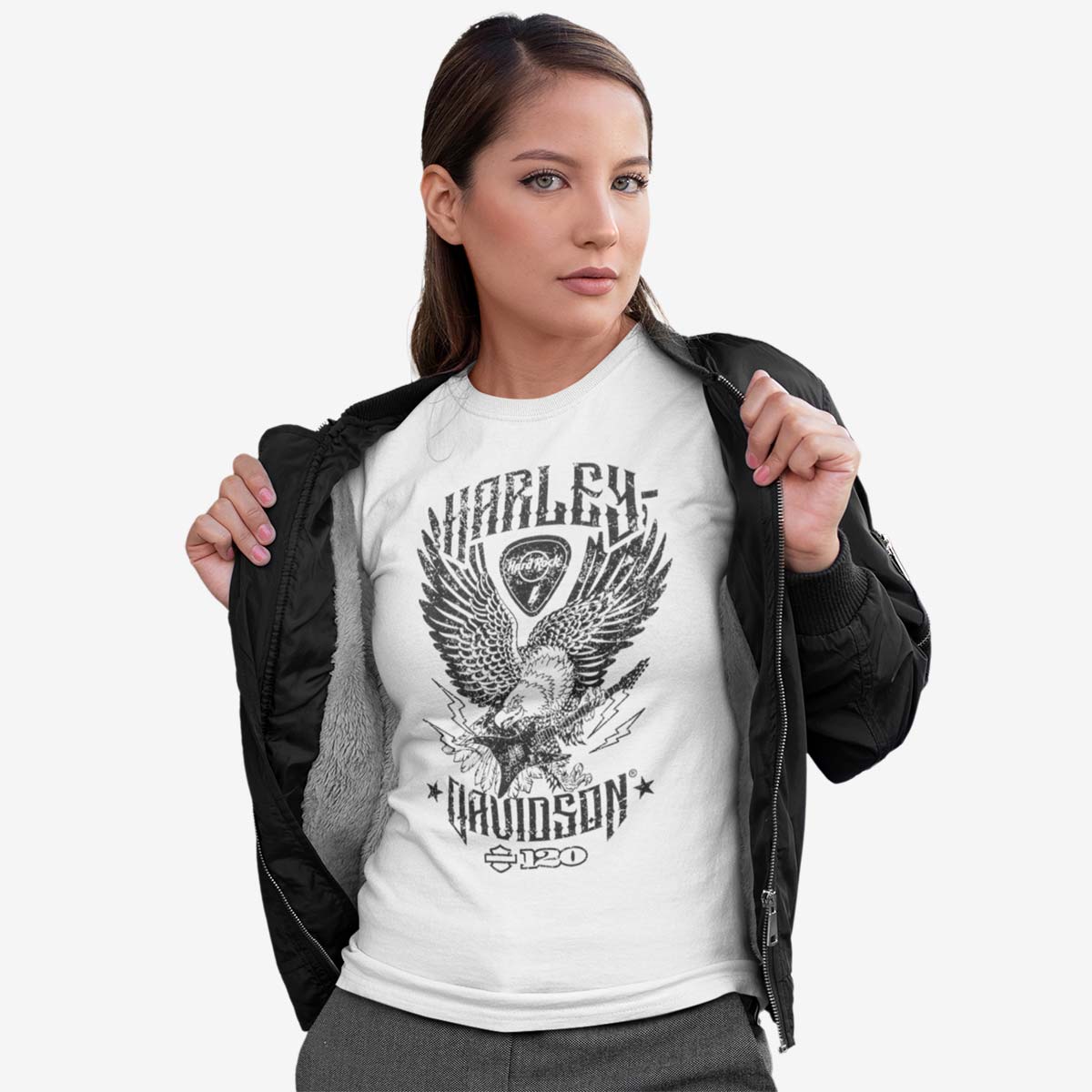 Harley Davidson Ladies Slim Fit Tee Shirt in White
HARLEY DAVIDSON COLLECTION
Availability:
Select size for availability
Celebrate 120 Years of Harley Davidson with Our Women's White Slim Fit Eagle T-Shirt! Iconic Eagle Design: The front proudly showcases a majestic eagle graphic, symbolizing the legendary spirit of Harley Davidson's 120-year journey. The crisp white color adds a touch of classic style, making this tee a versatile wardrobe staple.
Whether you're hitting the open road or simply embracing the spirit of rebellion, this 120th-anniversary eagle design T-shirt is the perfect addition to your wardrobe. Celebrate the enduring legacy of Harley Davidson with style and grace. Get yours today and ride on in timeless fashion!
🦅 Embrace the legacy of Harley Davidson with this exclusive 120th-anniversary eagle design T-shirt, specially crafted for women.
🏍️ Tailored for the modern rebel, this slim fit baby doll style tee combines timeless style with the unmistakable spirit of Harley Davidson.
👚 Design Elements: Slim fit baby doll style: Designed to flatter your figure, this tee offers a chic and feminine silhouette that's perfect for every Harley-loving lady.
👚 100% Cotton Comfort: Crafted from premium quality 100% cotton, it's soft, breathable, and feels like a dream against your skin.
🏁 Limited Edition: This tee is part of an exclusive collection commemorating Harley Davidson's milestone anniversary. Don't miss the chance to own a piece of history!