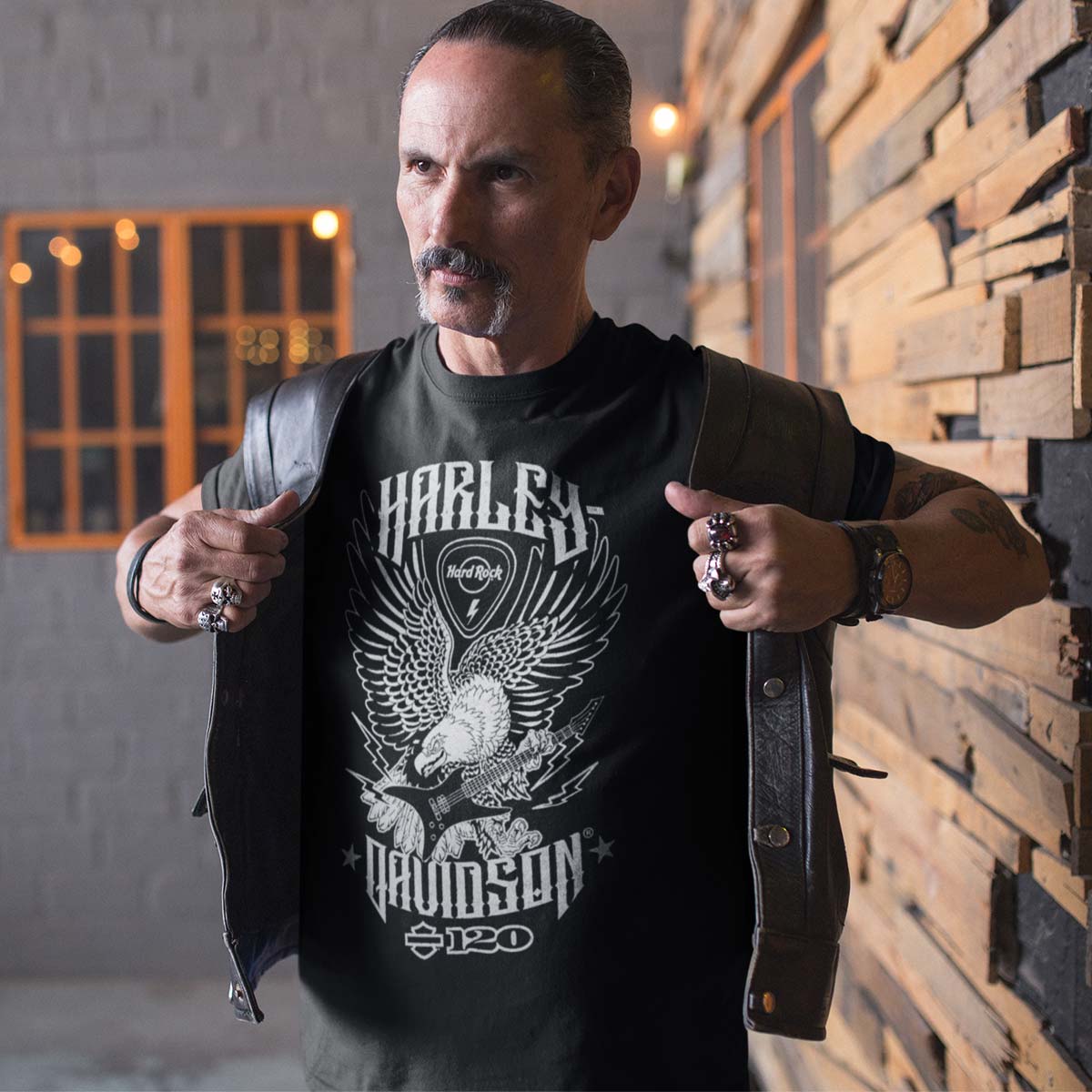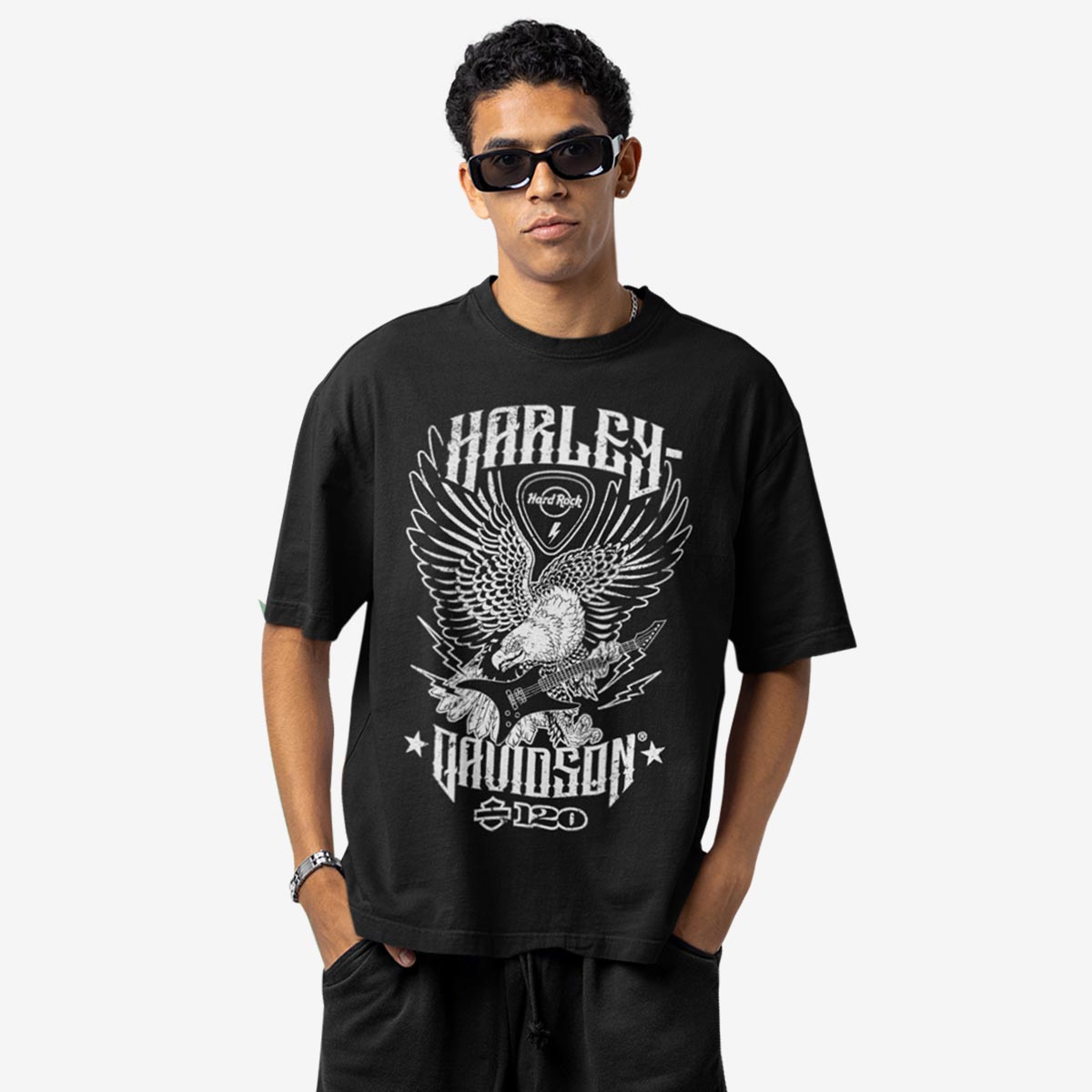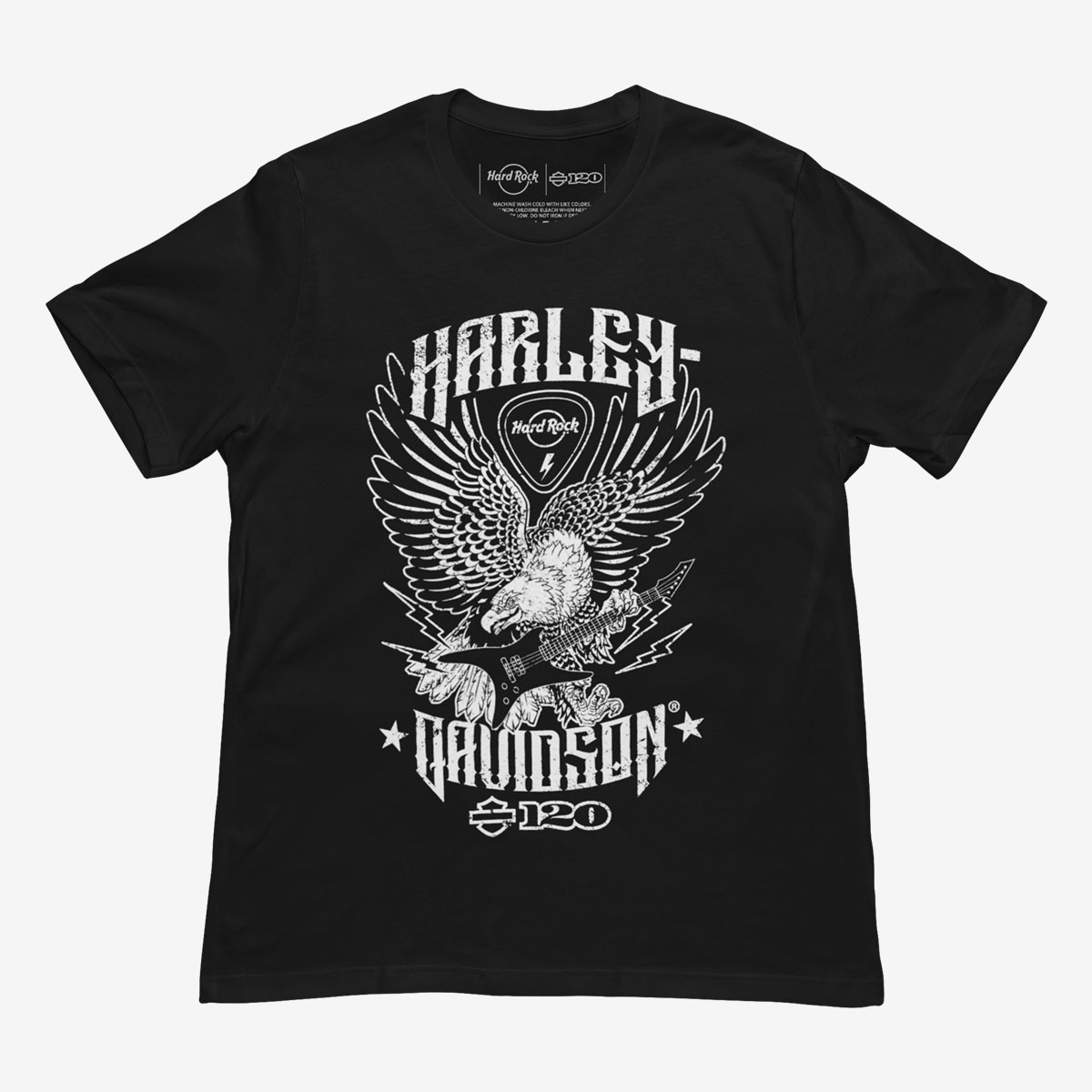 Harley Davidson Mens Relaxed Fit Tee Shirt in Black
HARLEY DAVIDSON COLLECTION
Availability:
Select size for availability
Rev Up Your Wardrobe with the Harley Davidson 120-Year Anniversary Eagle Design Relaxed Fit T-Shirt for Men in Black – Because Life's Too Short for Boring Shirts!
Whether you're tearing up the highway or just grabbing a coffee, this shirt is the perfect way to show your love for Harley Davidson's epic 120-year journey. Get ready to turn heads, spark conversations, and celebrate the spirit of freedom with every step you take. Get yours now, because who needs boring when you've got Harley? 🏍️💨
🏍️ Rev your engines and celebrate 120 wild years of Harley Davidson with a shirt that's as iconic as your love for the open road.
🦅 The eagle has landed, right on your chest, in a design that screams "freedom" louder than a roaring Harley engine.
🖤 Here's what makes this tee a must-have for your collection:
👕 Relaxed Fit Comfort: Made for maximum comfort with a relaxed fit, this tee lets you breathe easy while looking effortlessly cool.
👌 Premium 100% Cotton: Crafted from the finest 100% cotton, it's so soft, you'll want to live in it. Plus, it's tough enough to withstand all your adventures.
🤣 Sassy and Witty: With a design that says "I'd rather be riding my Harley," you'll have folks chuckling and nodding in agreement wherever you go.
🏁 Limited Edition: This tee is more exclusive than a VIP party at the Harley Davidson headquarters. Get yours now before they vanish into legend!