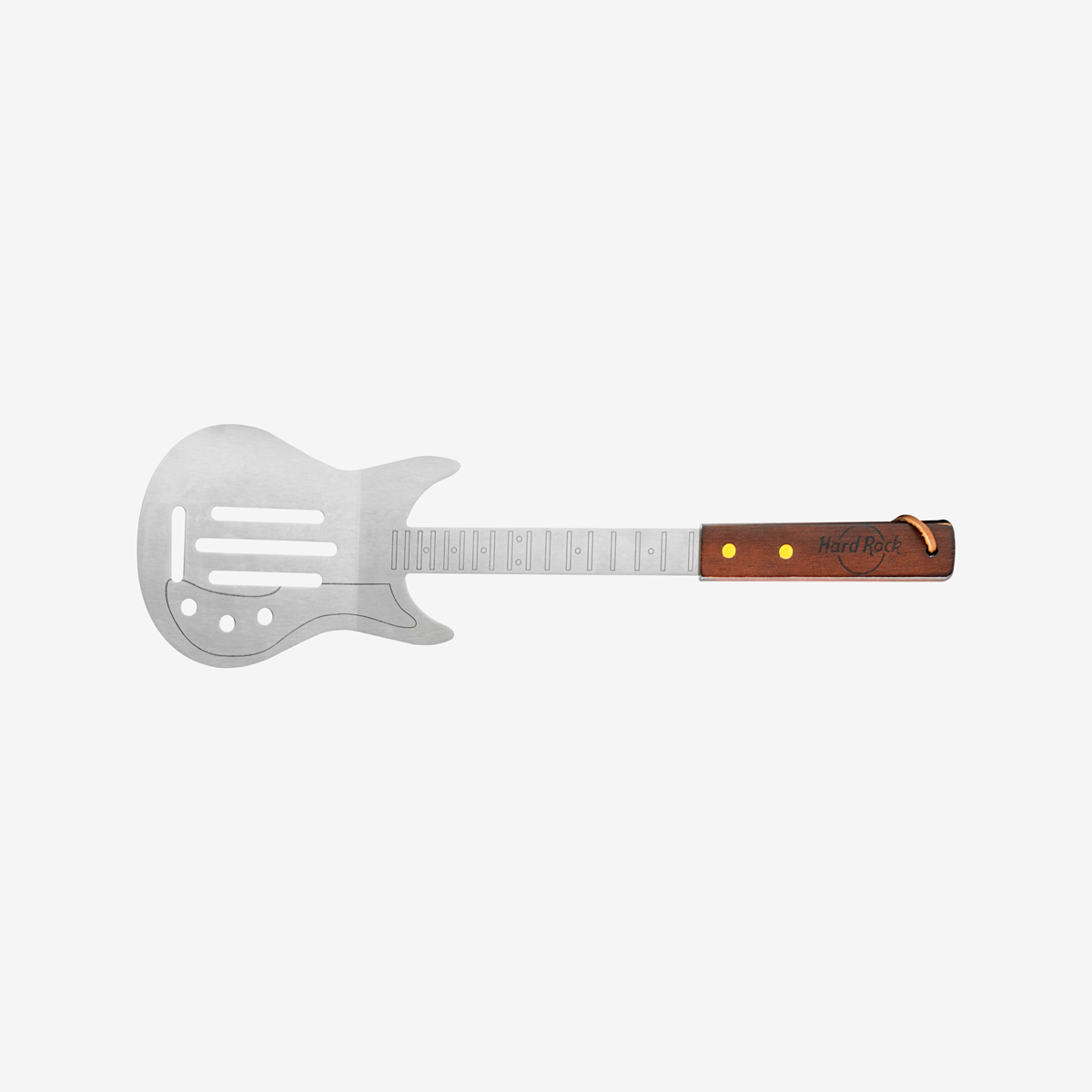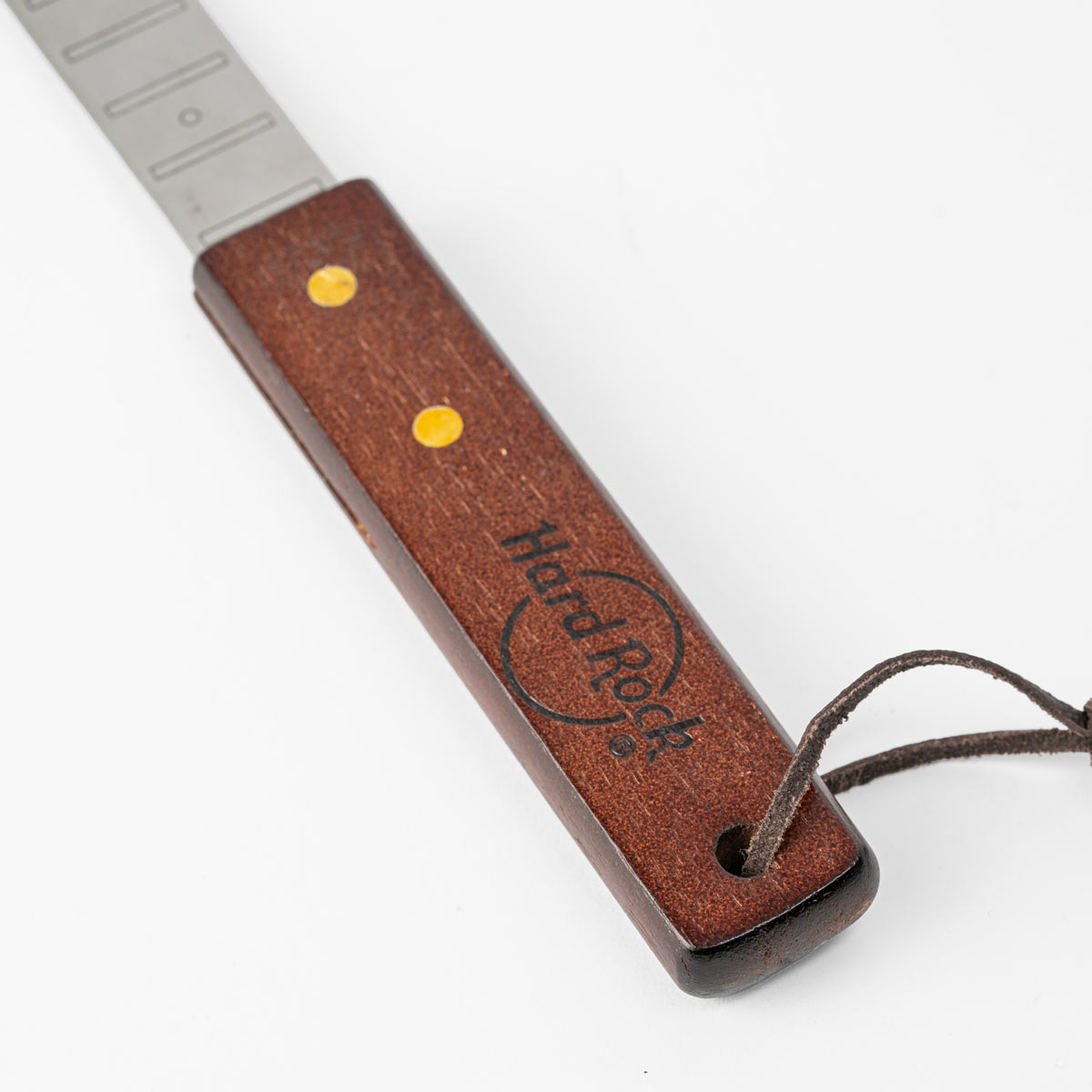 Cyber Monday Sale - 30% OFF!
Price reduced from

$30.00

to
$21.00
Sleek, guitar-shaped grilling essential, inspired by Hard Rock's iconic musical identity. Sturdy stainless steel spatula with a stylish wood handle and leather hanging loop features slotted guitar turner and beveled head that slides easily under foods for effortless turning and transferring. Long handle helps to distance hands from heat.
Get ready to rock your grilling game with the ultimate tool for every grill master and music lover: the Hard Rock Guitar Shaped Grill Spatula! Crafted from durable metal, this spatula is built to handle the heat of the grill and flip those burgers with rock 'n' roll precision. Its guitar-shaped design pays homage to the music legends while adding a touch of playful flair to your grilling sessions. It's not just a spatula; it's an instrument of culinary creativity!
But that's not all - the spatula's wooden handle provides a comfortable grip that lets you channel your inner rockstar as you flip, turn, and sizzle your way to grilling perfection. Whether you're cooking up a storm for a backyard BBQ or just enjoying a casual cookout, this spatula is your trusty sidekick for making sure the food is as legendary as the music. So, crank up the grill, turn on your favorite tunes, and let the Hard Rock Guitar Shaped Grill Spatula take center stage. It's time to make your mark on the grilling world with this epic fusion of culinary prowess and rock 'n' roll attitude!
One size - Hard Rock Guitar Shaped Grill Spatula
Made of Stainless Steel + Wood
Great for grilling, flipping meat, and wall decor
Unique Design: Guitar-shaped spatula pays tribute to music legends while adding flair to your grilling experience.
Durable Metal Construction: Built to withstand high heat and heavy-duty use on the grill.
Wooden Handle: Provides a comfortable and secure grip for easy handling.
Rock 'n' Roll Flair: Perfect for music lovers who want to infuse their grilling sessions with attitude.
Versatile: Ideal for flipping burgers, turning steaks, and handling various grill favorites.
Must-Have for BBQs: Elevate your grilling game and impress your guests with this eye-catching spatula.
Great Gift Idea: Perfect for any grill master, foodie, or music enthusiast in your life.
Unleash your inner rockstar chef and make every grilling session a legendary performance with the Hard Rock Guitar Shaped Grill Spatula!