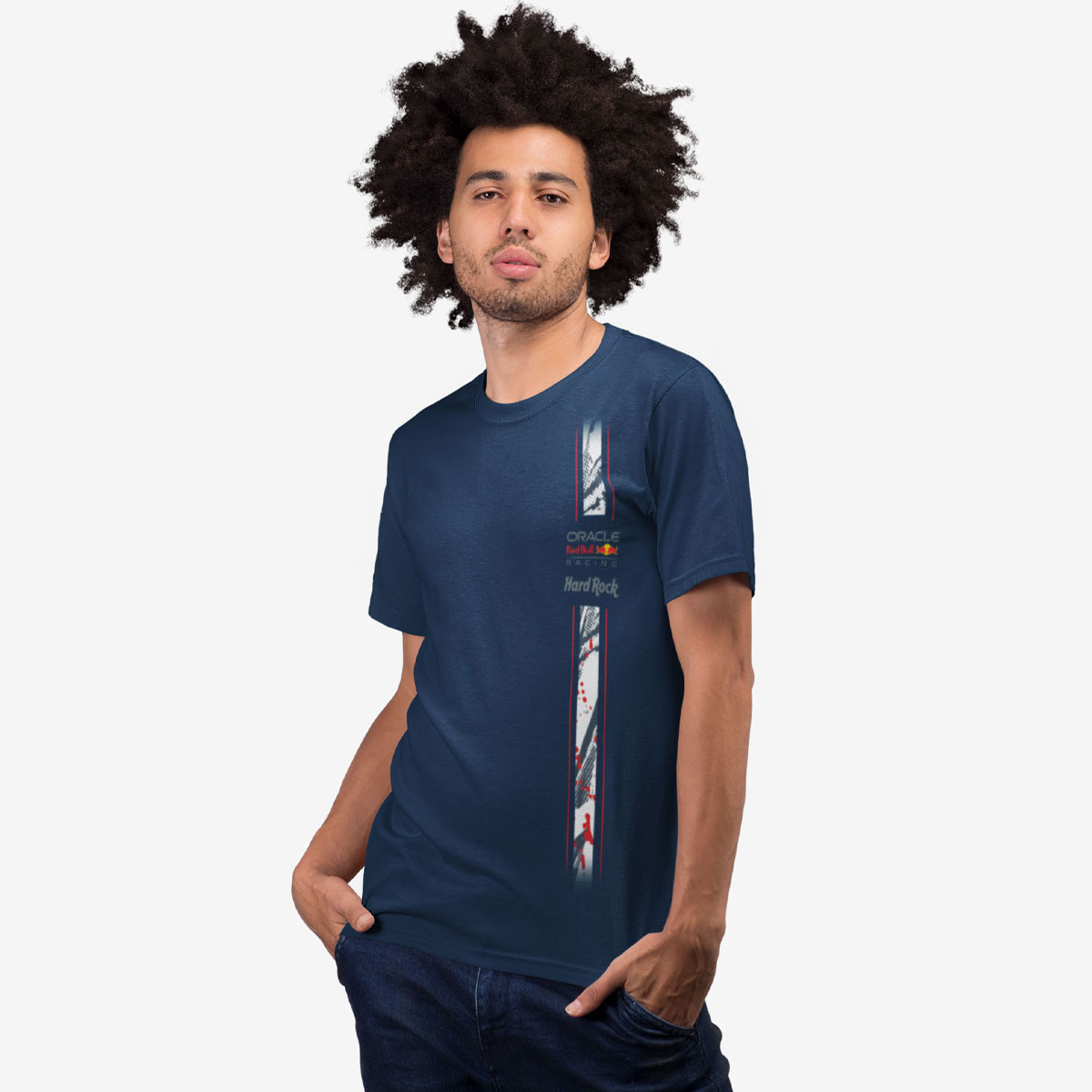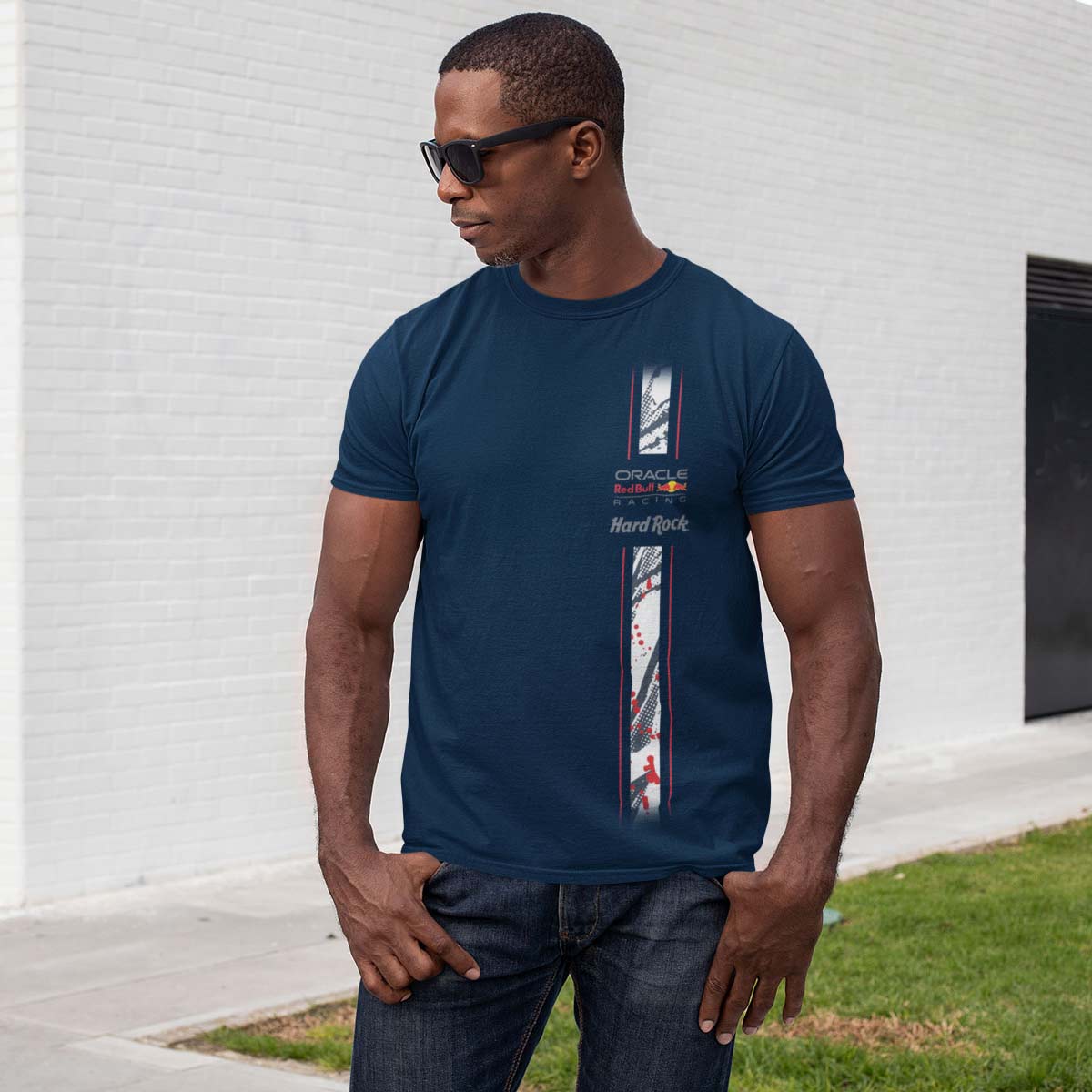 Hi! Please select the size option
Availability:
Select size for availability
Elevate your race day look in our Hard Rock x Redbull F1 Racing Tee with Stripe Design detail in navy blue.
Features a bold stripe Hard Rock design plus Red Bull Oracle F1 Racing patriotic red and white graphic.
Pair it with your favorite activewear gym shorts or vintage denim jeans. Commemorate game day and always wear as adventure awaits. Plus, orders within the US $75 ship free.
Our Navy Stripe Design Red Bull F1 Racing Adult Fit Tee is:
Imported: 100% Cotton
Fitted, Athletic style, Adult Sizes
Made for racing to everyday, worldwide