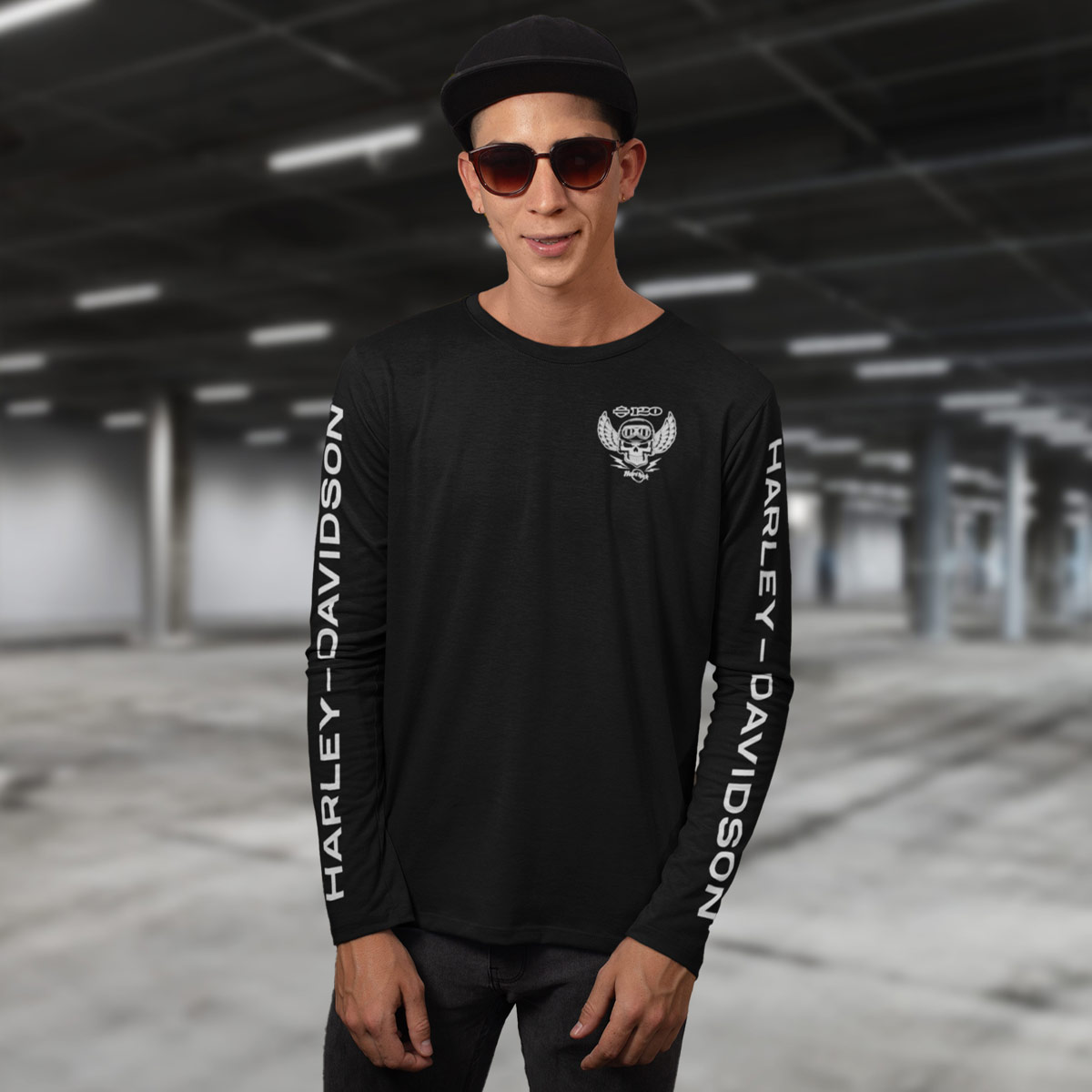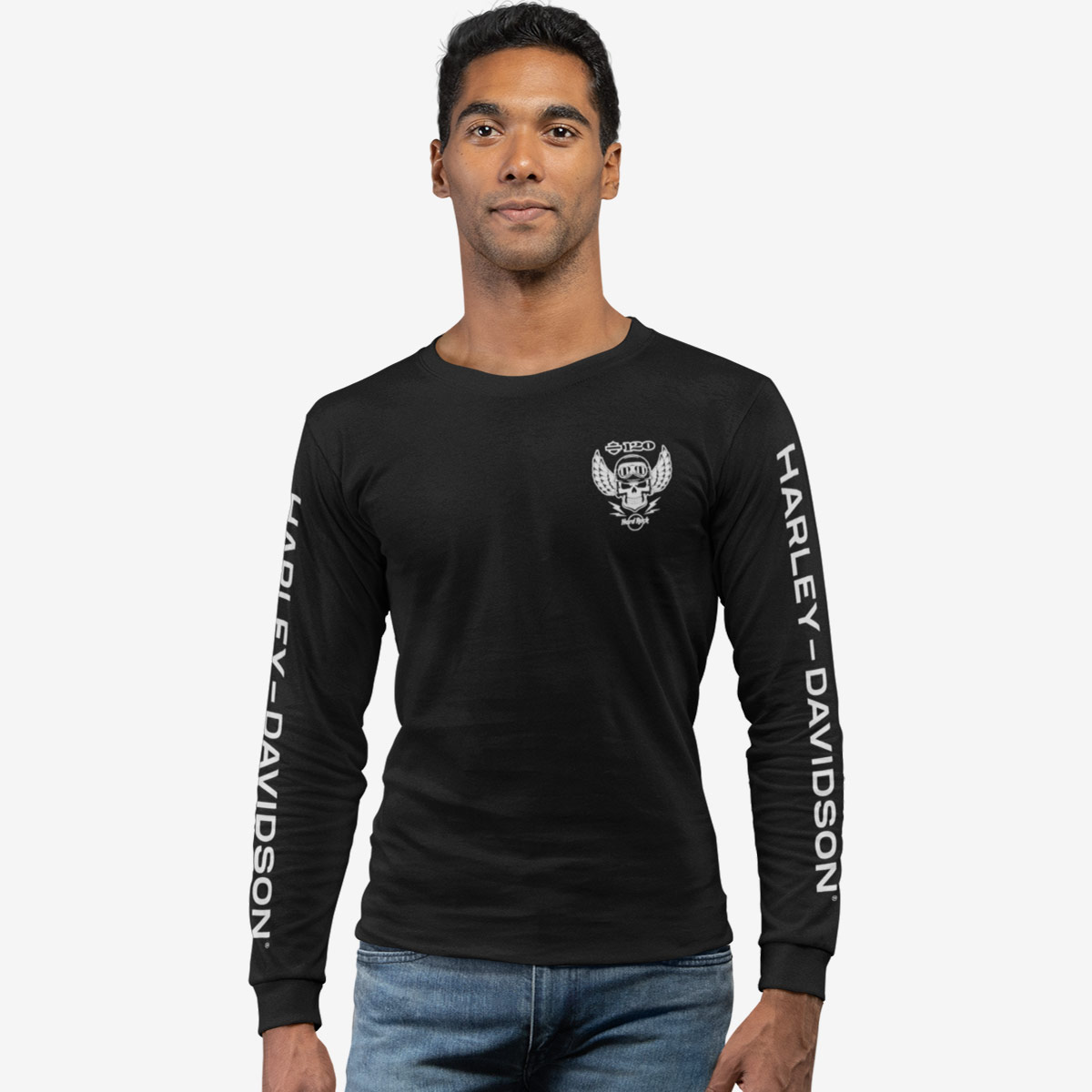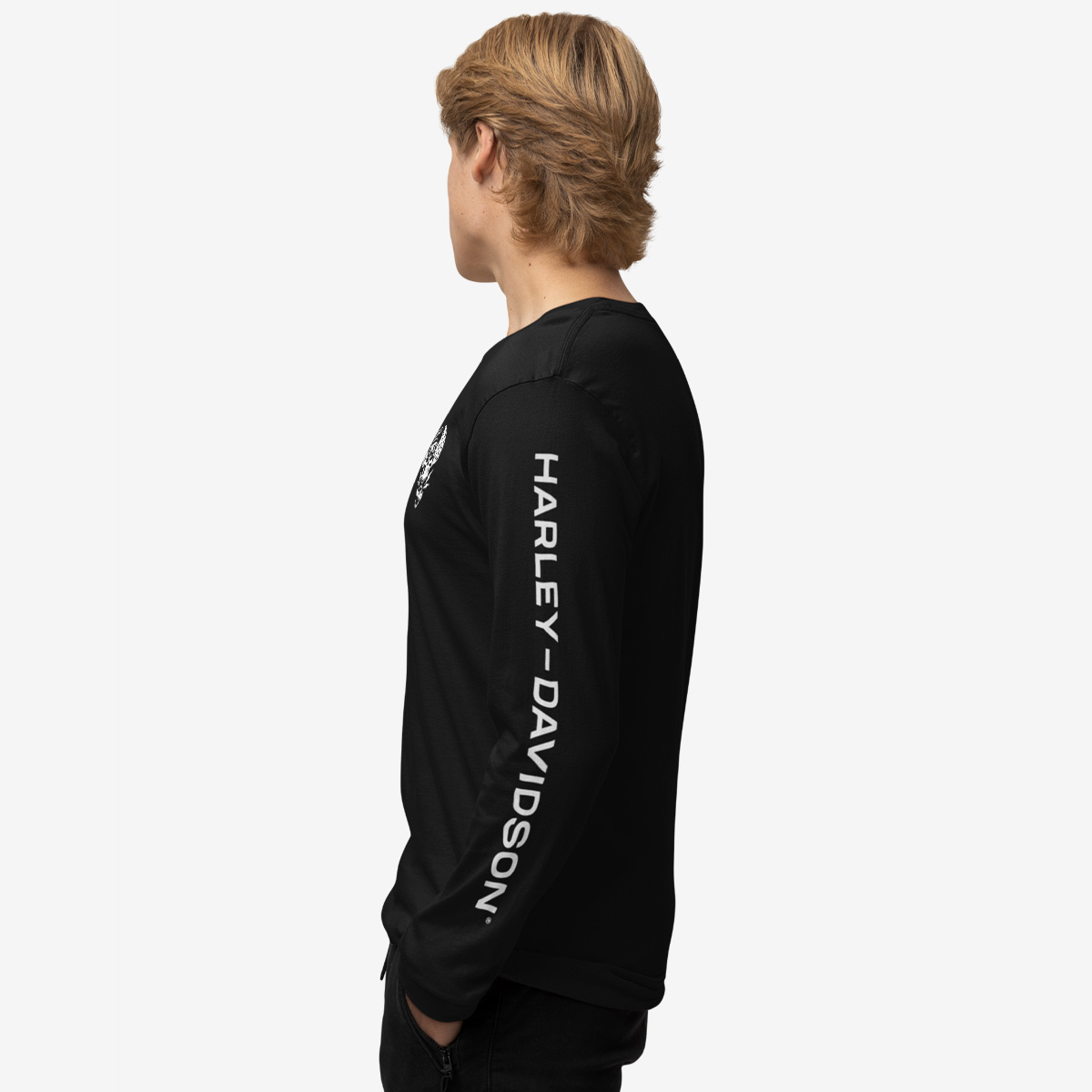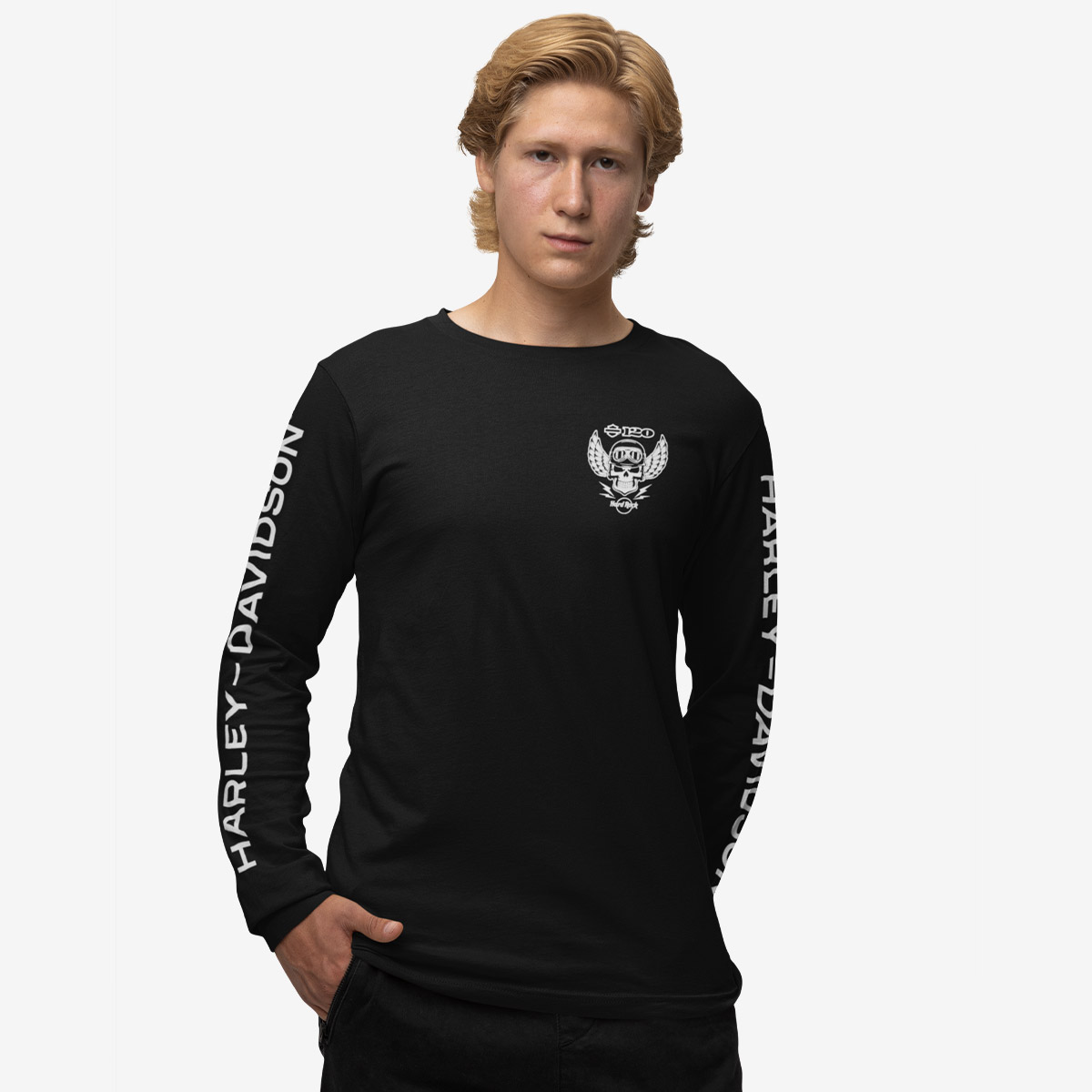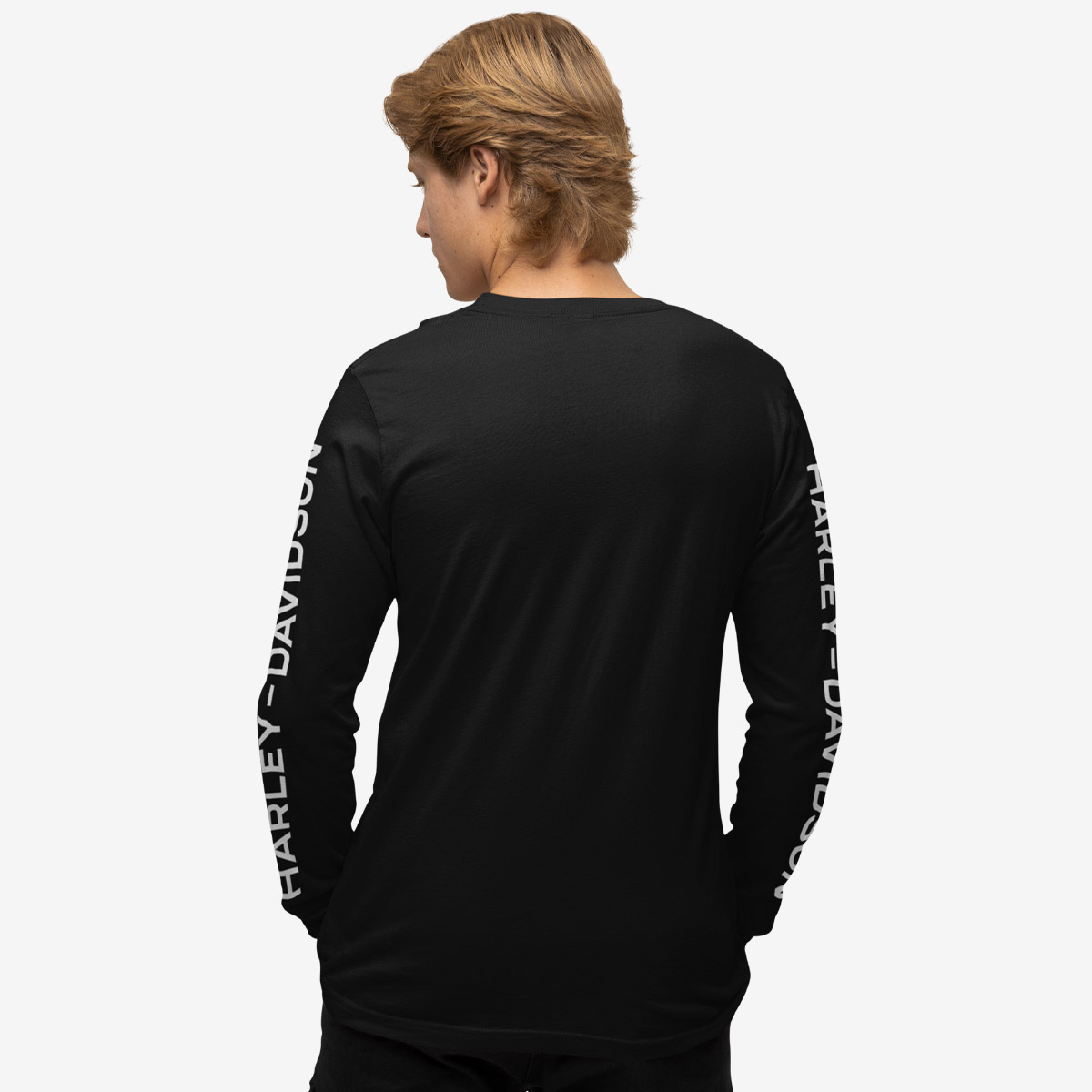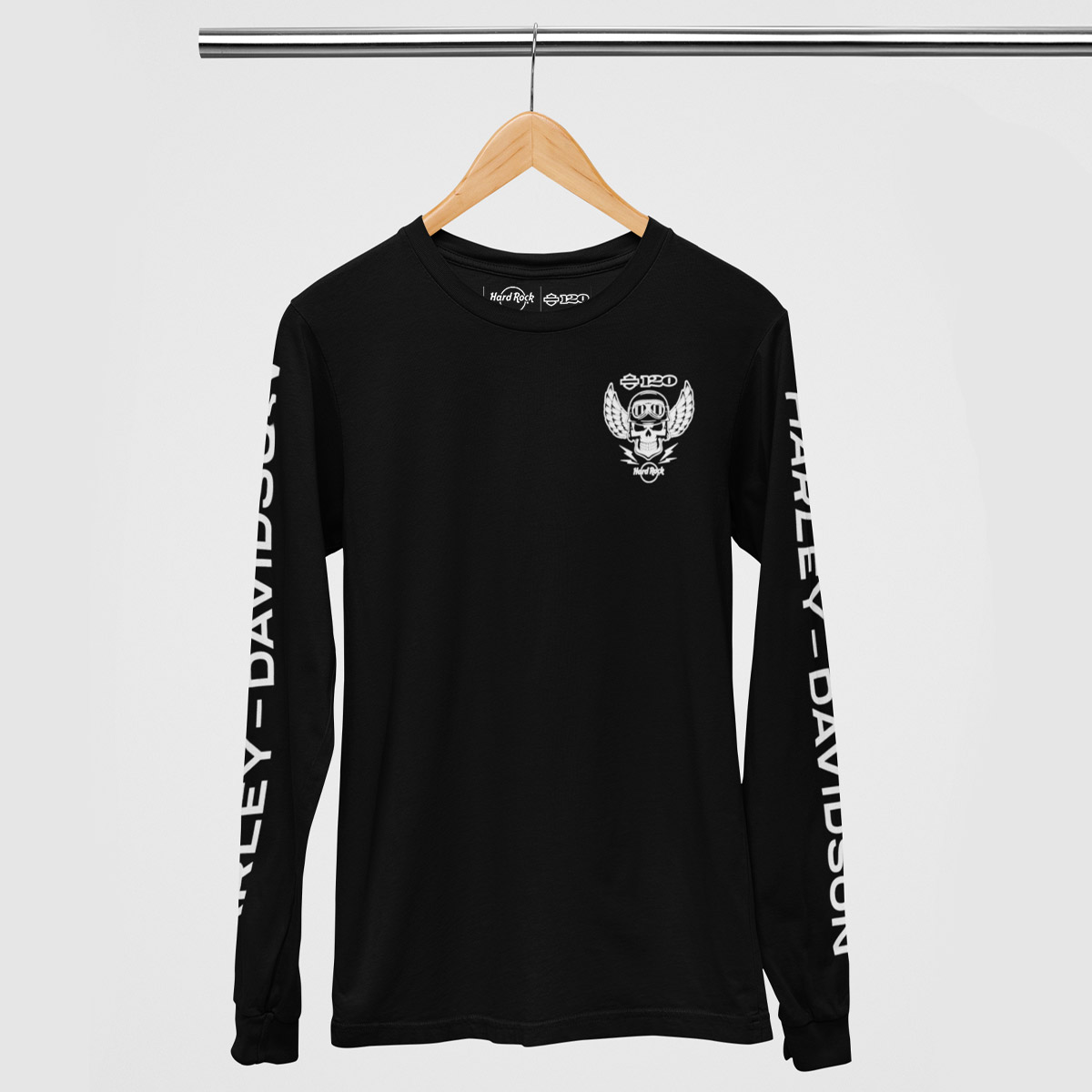 Harley Davidson Skull Goggles Adult Fit Longsleeve Tee in Black
HARLEY DAVIDSON COLLECTION
Availability:
Select size for availability
Unleash Your Inner Rebel with the Harley Davidson 120-Year Anniversary Skull Goggles Design Long Sleeve T-Shirt in Black!
Get ready to ride the waves of style, celebrate 120 years of Harley Davidson, and rock out like there's no tomorrow. Order your tee now, and let your inner rebel out to play! 🏍️🤟
🏍️ Rev up your style with this tee celebrating Harley Davidson's 120 wild years and their epic collaboration with the Hard Rock. It's like music and the open road had a baby, and it's this shirt.
💀 Here's why this tee is your new BFF:
✨ 100% Cotton Comfort: Made from the softest cotton, it's like a gentle hug from a biker buddy, minus the leather chafing.
🤘 Skull Goggles Swagger: The design screams "badass" with skull goggles that say, "I'm too cool for traffic."
🎸 Hard Rock Meets Harley: It's the love child of rock legends, ready to party on your chest!
🏁 Limited Edition: Grab one before they ride off into the sunset. Because when they're gone, you'll wish you had one!