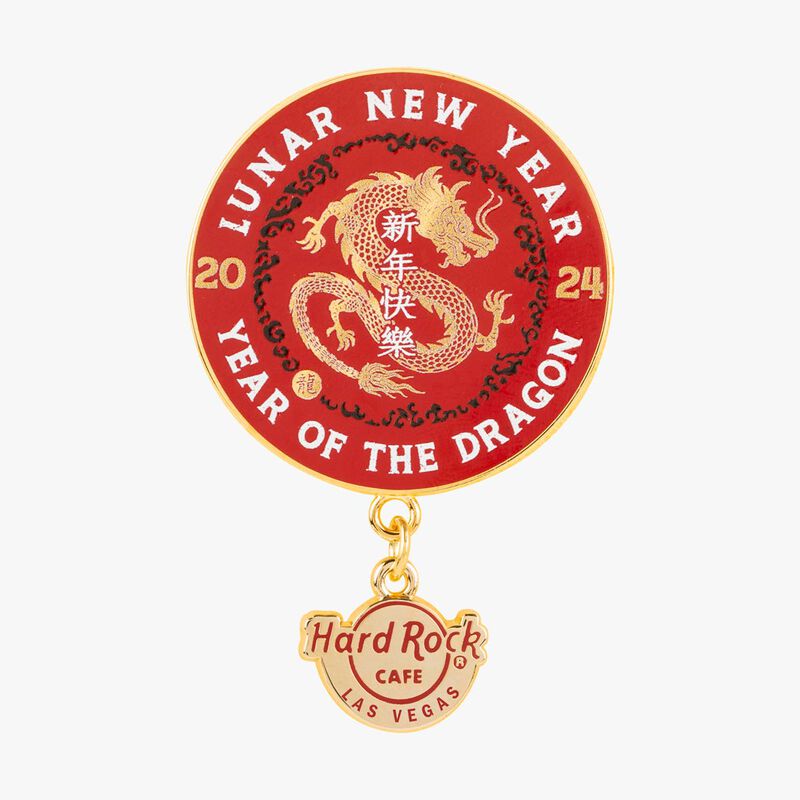 PINS
Lunar New Year Pin with Dragon
Hi! Please select the city option
Availability:
Select city for availability
Our Limited Edition Lunar New Year Dragon Pin symbolizes the ultimate fusion of tradition and old world legacy - bringing good vibes, great food, and epic parties to the land of opportunity. Get ready to rock the Year of the [Animal] like a true legend!" 🎸
Crafted with meticulous attention to detail, our Crimson and Gold Dragon Pin features a majestic dragon in vibrant crimson and shimmering gold, symbolizing strength, good fortune, and prosperity. It's not just a pin; it's a bold declaration of your personality and a tribute to the rich traditions of Lunar New Year.
Wear it proudly on your lapel, jacket, or even as a brooch, and watch heads turn as you strut your stuff. Whether you're celebrating the Year of the Dragon or simply want to showcase your unique flair, this pin is your go-to choice.
Elevate your style game with our Lunar New Year Crimson and Gold Dragon Pin and let your inner dragon roar! Don't just wear it; own it! 🐉💥
Made of Metal and Enamel in Signature Hard Rock Crimson and Gold
Features dangle Hard Rock medallion and city-name option of choice
Year of the dragon: symbolizes strength, good fortune, and prosperity