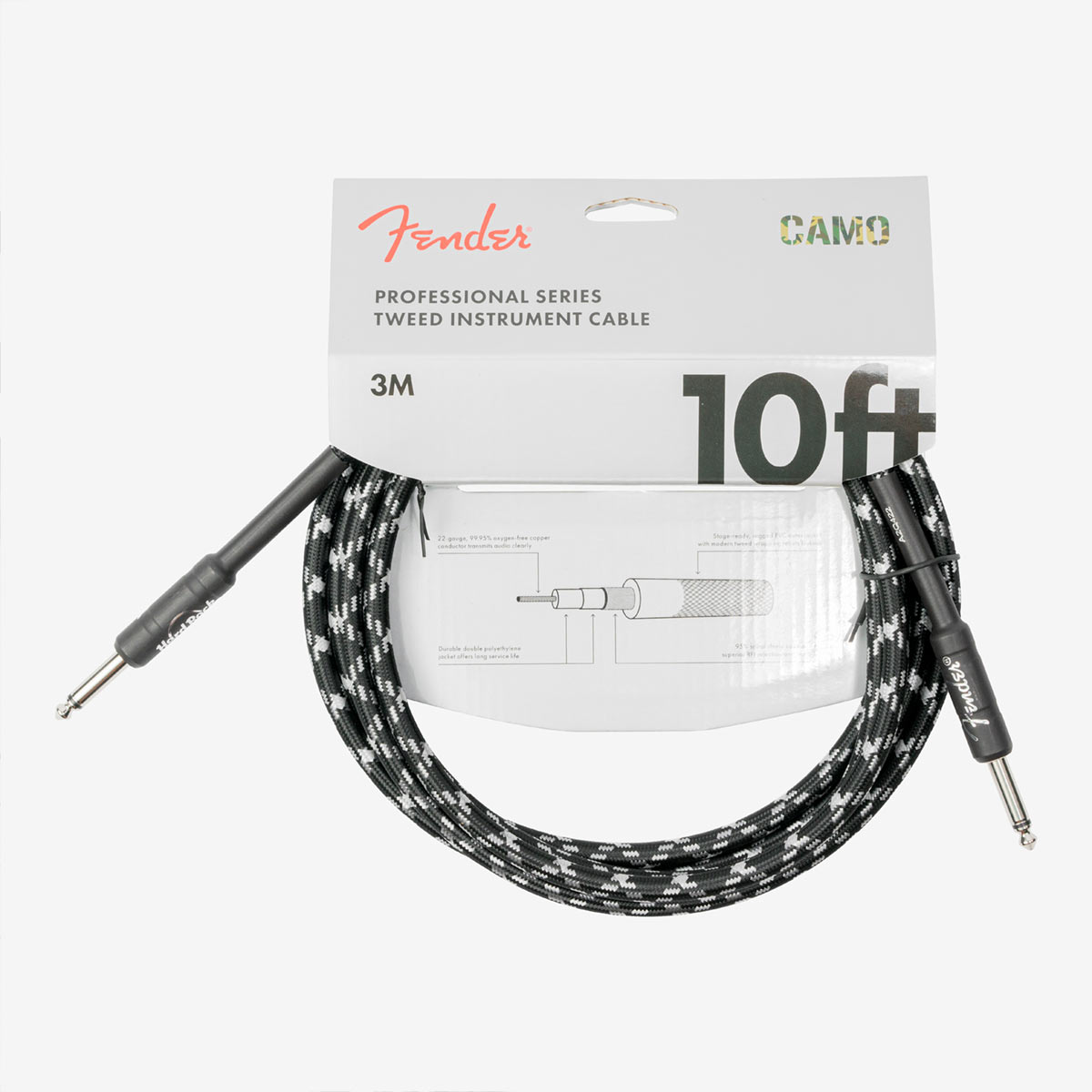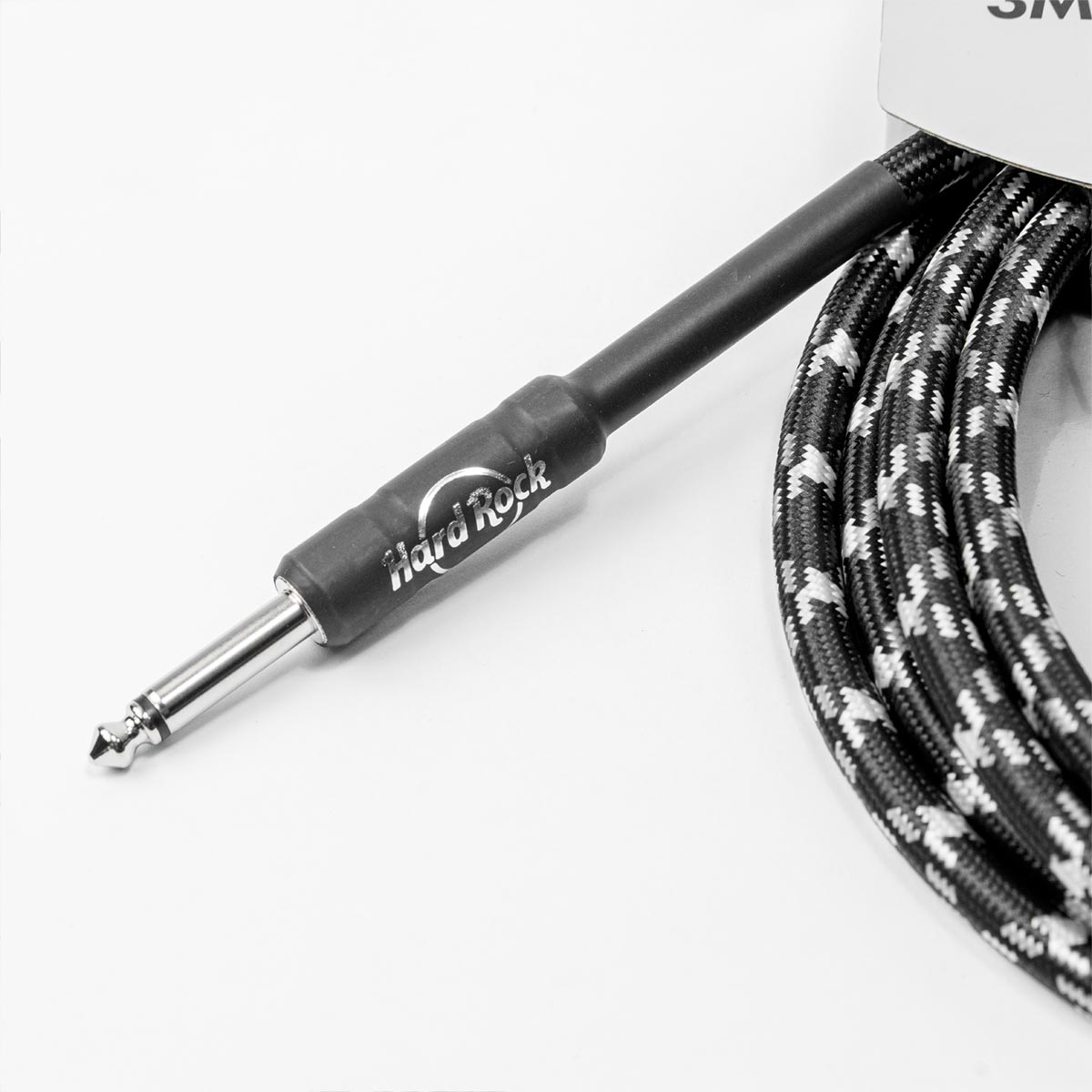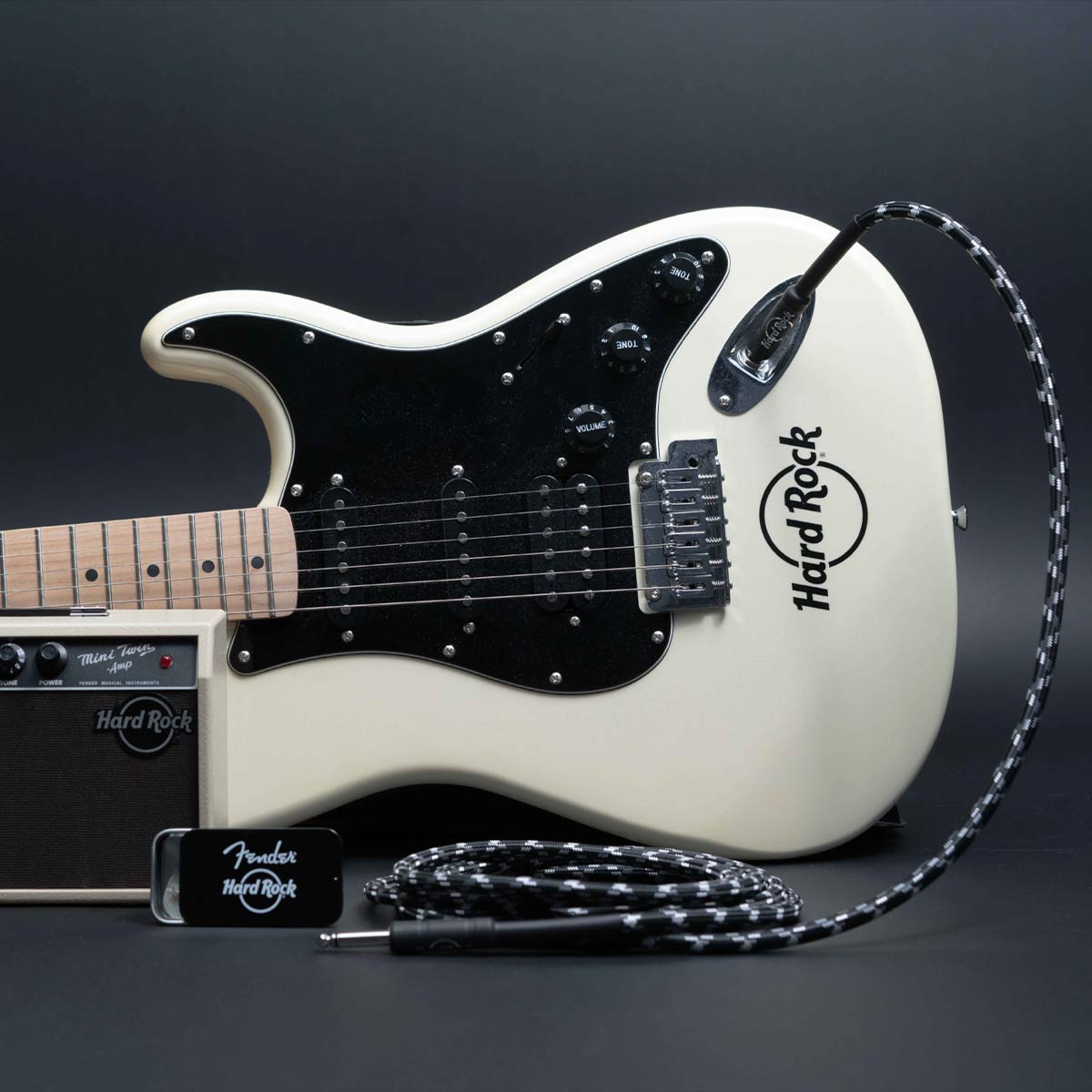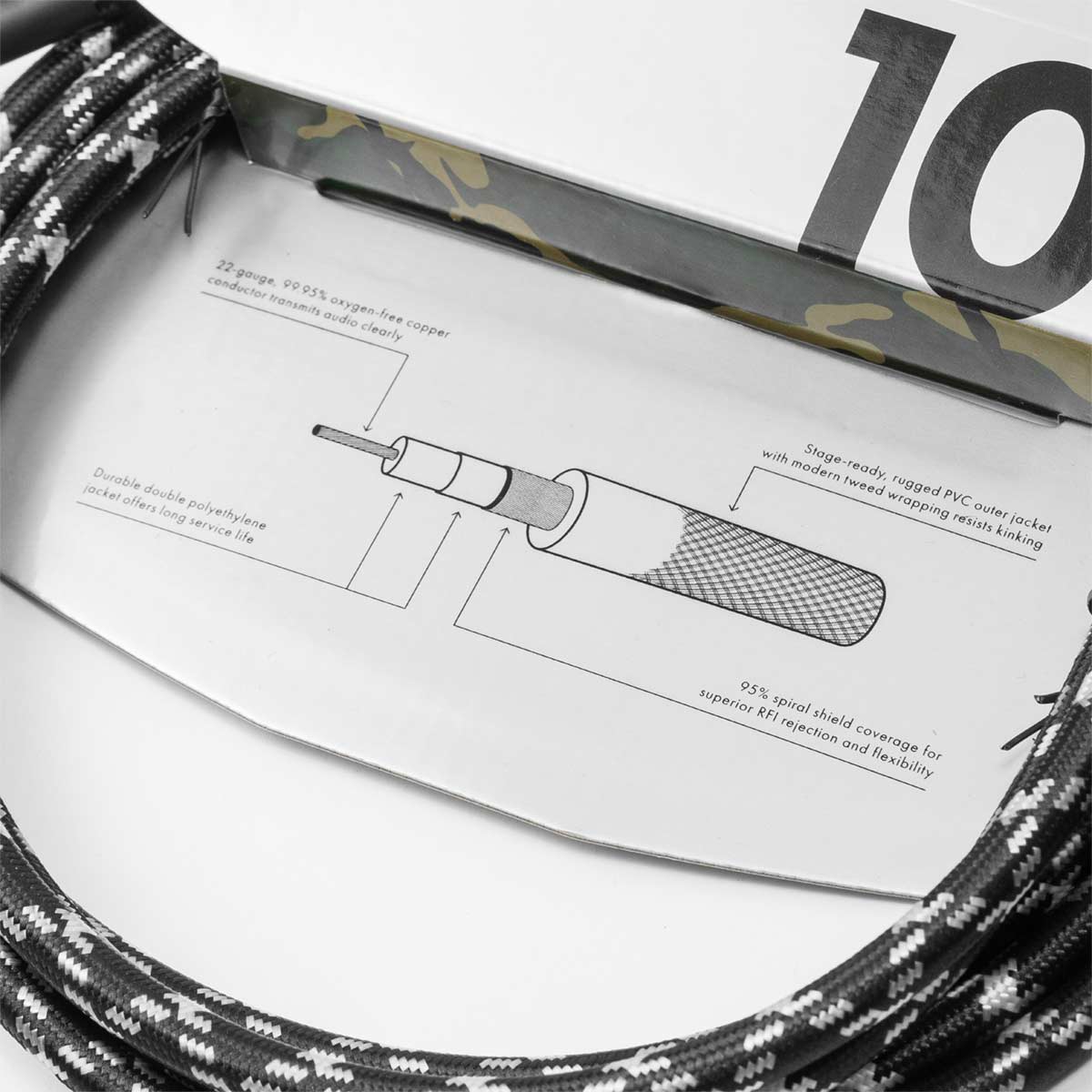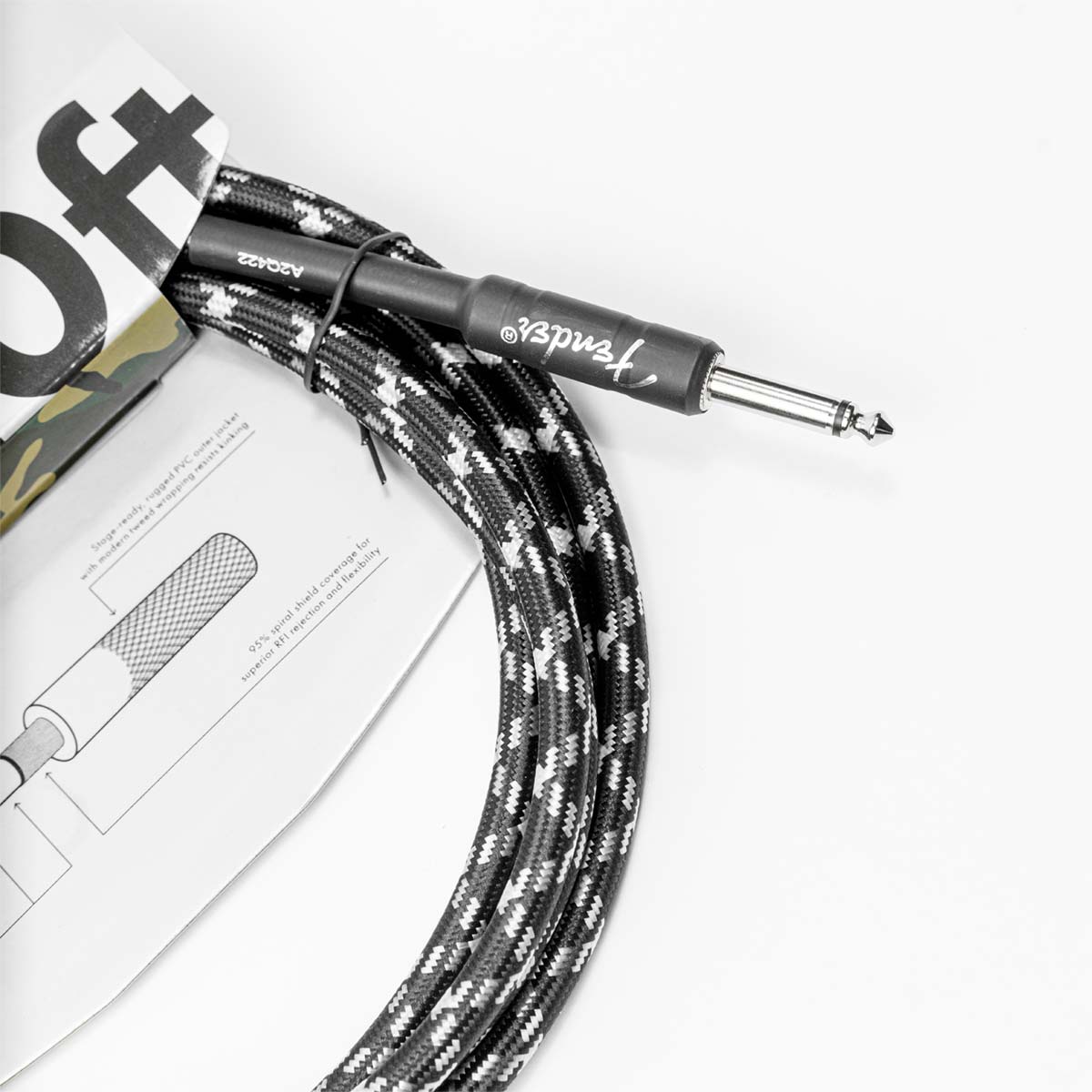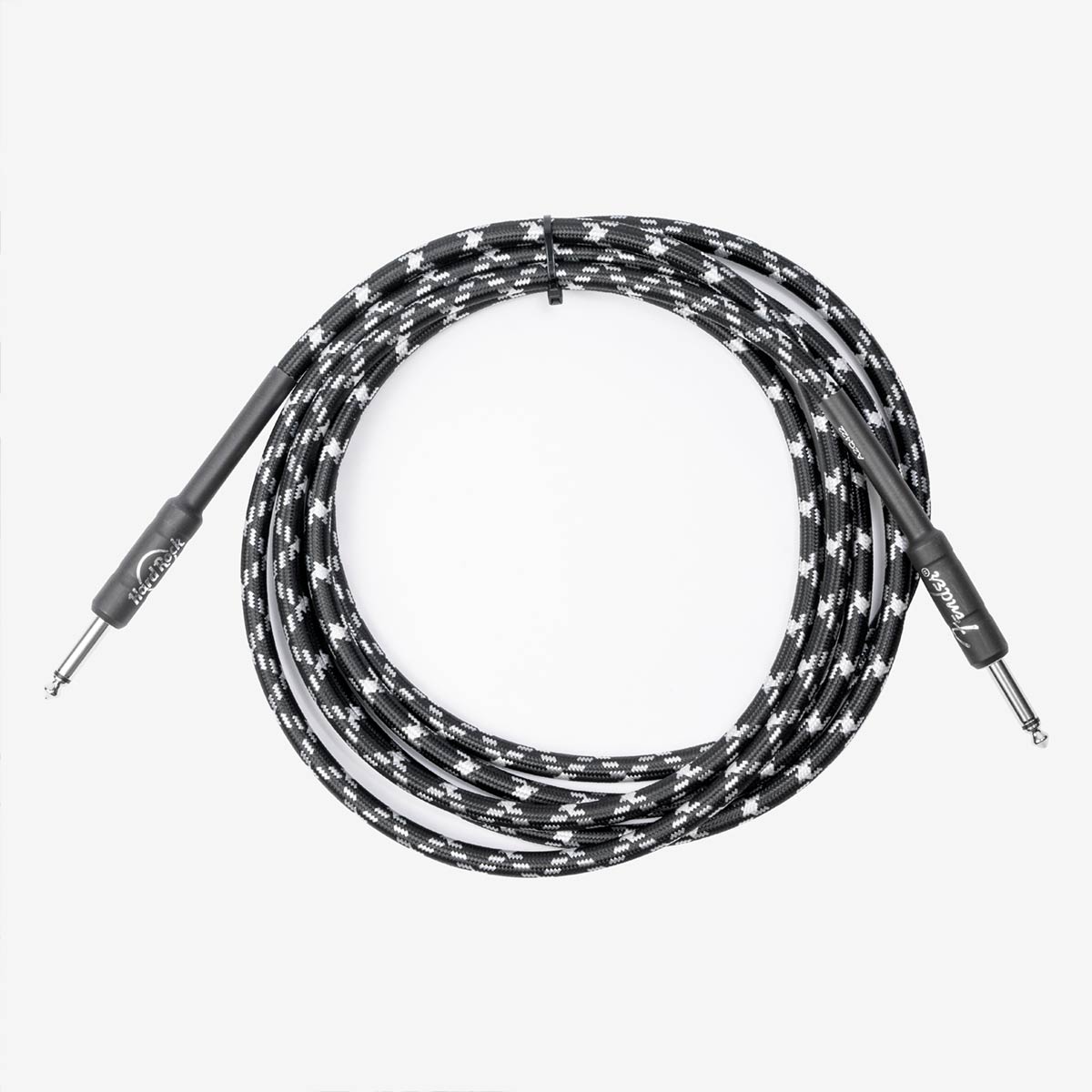 FENDER COLLAB
Fender x Hard Rock Instrument Cable 10 Inch in Black Tweed and Camo
Introducing the Fender x Hard Rock Black Camo Stage and Studio Instrument 10-Inch Cable from Fender's 3M Professional Series. This high-quality instrument cable combines the renowned craftsmanship of Fender with the legendary branding of Hard Rock, delivering exceptional performance for both stage and studio use. Features a black cord, wrapped in tweed with camo details. Its practical, essential, yet just your style. Get it today!
Designed with durability and reliability in mind, this instrument cable features a sleek black camo design that adds a touch of style to your setup. It's perfect for guitarists, bassists, keyboardists, and other musicians seeking a dependable cable that can withstand the rigors of live performances and recording sessions.The Fender x Hard Rock Black Camo Stage and Studio Instrument Cable measures 10 inches, providing an optimal length for connecting your instrument to amplifiers, effects pedals, audio interfaces, and other audio equipment. It ensures a clean and clear signal transfer, minimizing interference and preserving the true tone of your instrument.
Compatible with a wide range of instruments, this cable is suitable for use with Fender electric guitars, acoustic guitars, bass guitars, keyboards, synthesizers, and more. Whether you're rocking out on stage or recording in the studio, this cable delivers reliable performance, allowing you to unleash your creativity with confidence. The Fender x Hard Rock Black Camo Stage and Studio Instrument Cable is a must-have accessory for musicians who value both style and functionality. Its rugged construction, combined with the iconic branding of Fender and Hard Rock, makes it a statement piece that reflects your passion for music and the rock 'n' roll spirit.
Note: All orders sent outside the US are subject to international taxes, duties and customs fees which are the responsibility of the recipient. Failure to pay these duties will result in destruction of the package and you will not be eligible for a refund or exchange of any kind.
Durable double polythylene jacket offers long service life

Stage-ready, rugged PVC outer jacket with modern tweed wrapping resists kinking

95% spiral shield coverage for superior RFI rejection and flexibility

99.95% oxygen-free copper conductor transmits audio clearly

22-gauge