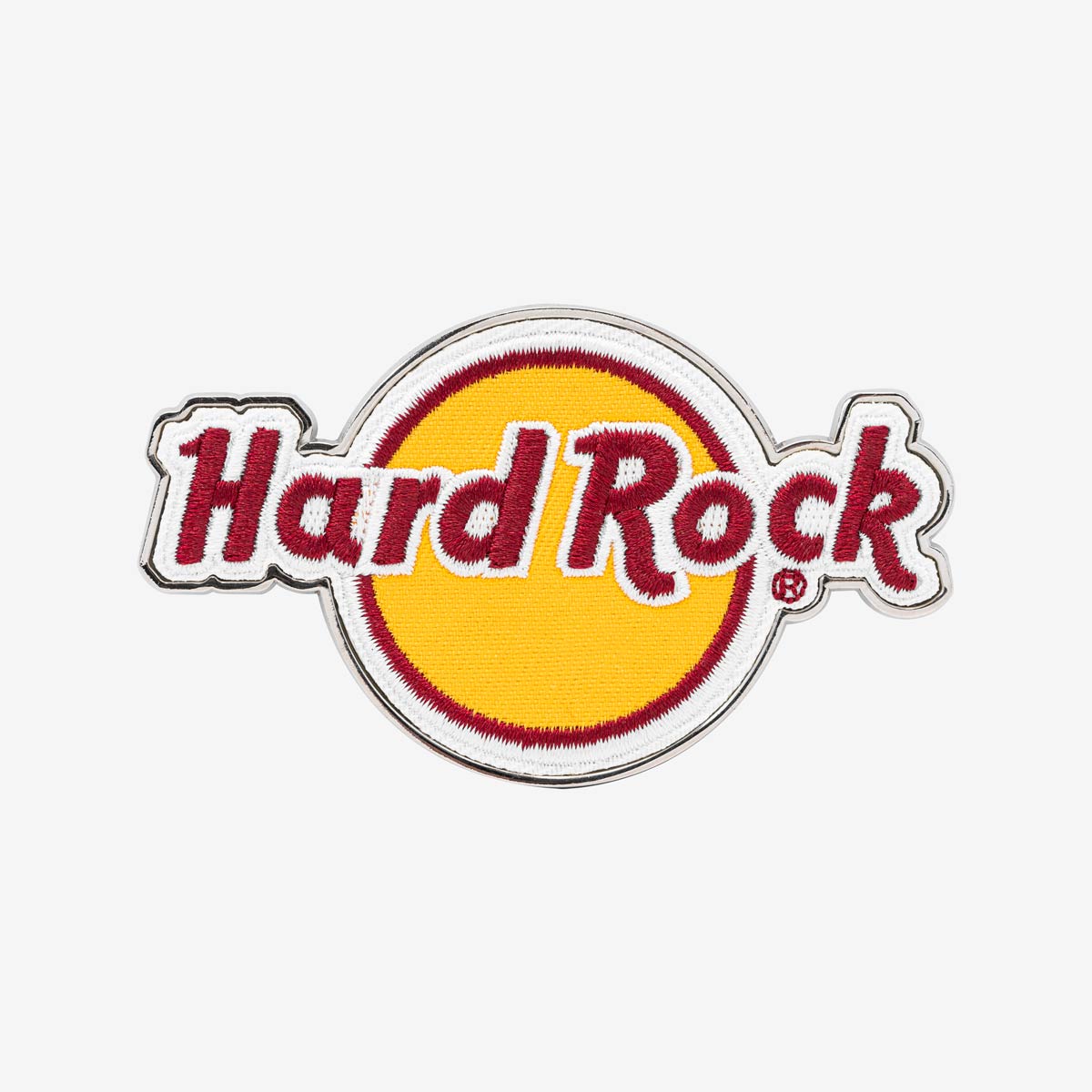 Hard Rock Cafe Raised Logo Patch Magnet
Elevate your magnet game with the Hard Rock Raised Logo Patch Magnet – a fusion of fuzzy texture and iconic design that adds a touch of rock 'n' roll to any surface. This isn't just a magnet; it's a badge of honor for those who live and breathe the spirit of music, travel, and the ultimate pursuit of happiness.
So whether you're unlocking new experiences, reminiscing about the classics, or simply enjoying the cozy charm of fuzzy nostalgia, the Hard Rock Raised Logo Patch Magnet is your key to rock 'n' roll immersion. Let it stick, let it stand out, and let your surroundings sing with the echoes of your musical soul.
Size specs: 1.72" x 3"
🔴 Classic Cafe Logo: The raised, fuzzy texture isn't just tactile; it's a reminder of the cozy nostalgia of rock's golden era. It's a throwback that adds a warm, inviting vibe to any space.
🌟 Iconic Elegance: The raised logo in Crimson and Gold isn't just a design; it's a beacon that signals your passion for legendary music. It's a symbol that needs no words to tell your story.
🎸 Multi-Medium Magic: This magnet isn't limited to one place. Attach it to your jacket for an instant style upgrade, then move it to your refrigerator to rock out your kitchen. It's the ultimate multi-use accessory.
💼 Jacket Swagger: Rock the fuzzy patch on your jacket, and suddenly your outfit tells a story. It's not just fashion; it's a declaration of your musical identity.
🎤 Concert Memories: Every time you pass by and catch a glimpse of the magnet, you're reminded of electrifying concerts, sold-out shows, and unforgettable anthems.
🔑 Versatile Vibes: Stick it on your fridge, clip it to your bag, or put it on display – wherever it goes, the magnet adds a touch of classic rock 'n' roll charisma.
🎁 Gift of Nostalgia: Looking for the perfect present for the rock aficionado in your life? This magnet is a harmonious gesture that'll resonate with anyone who knows the magic of timeless melodies.