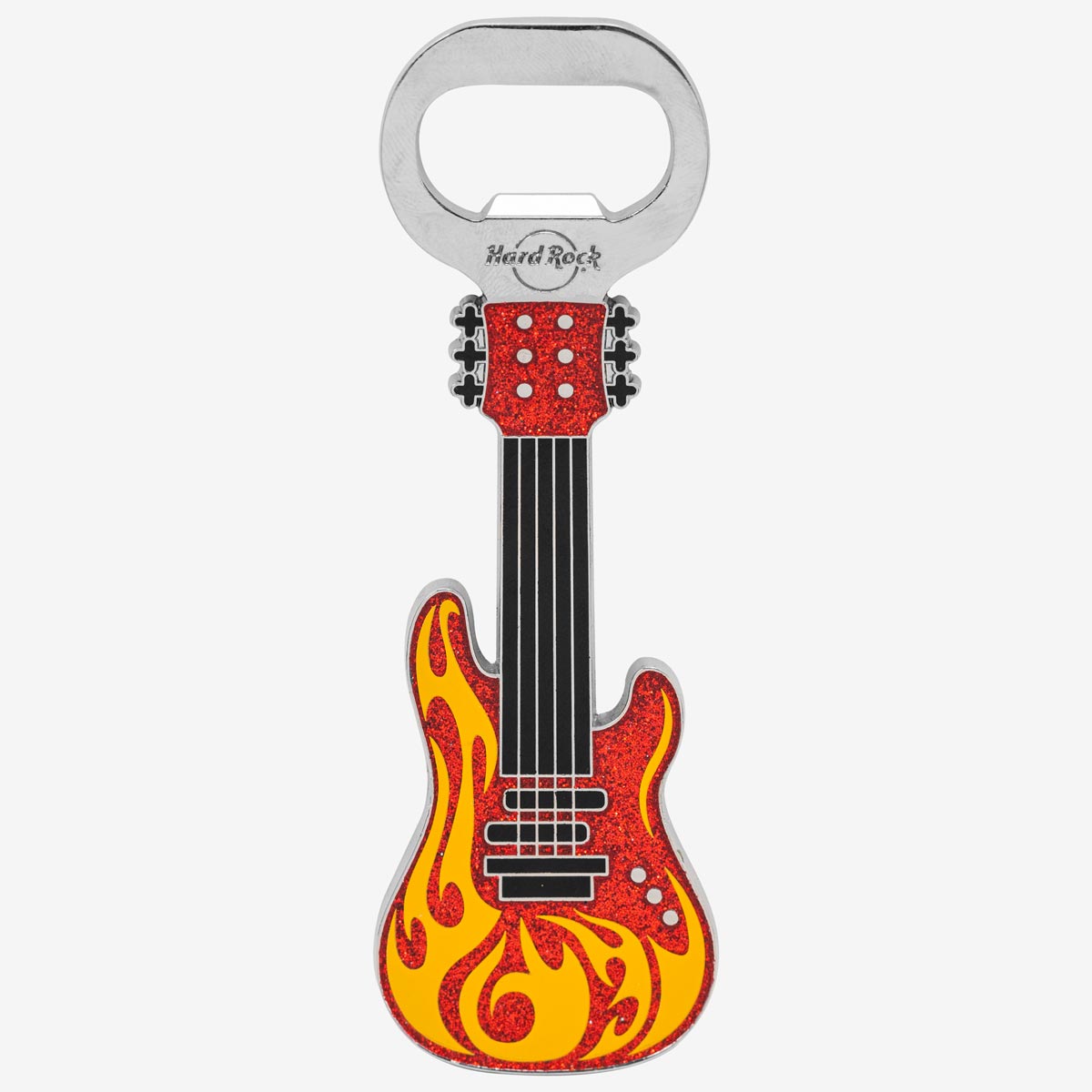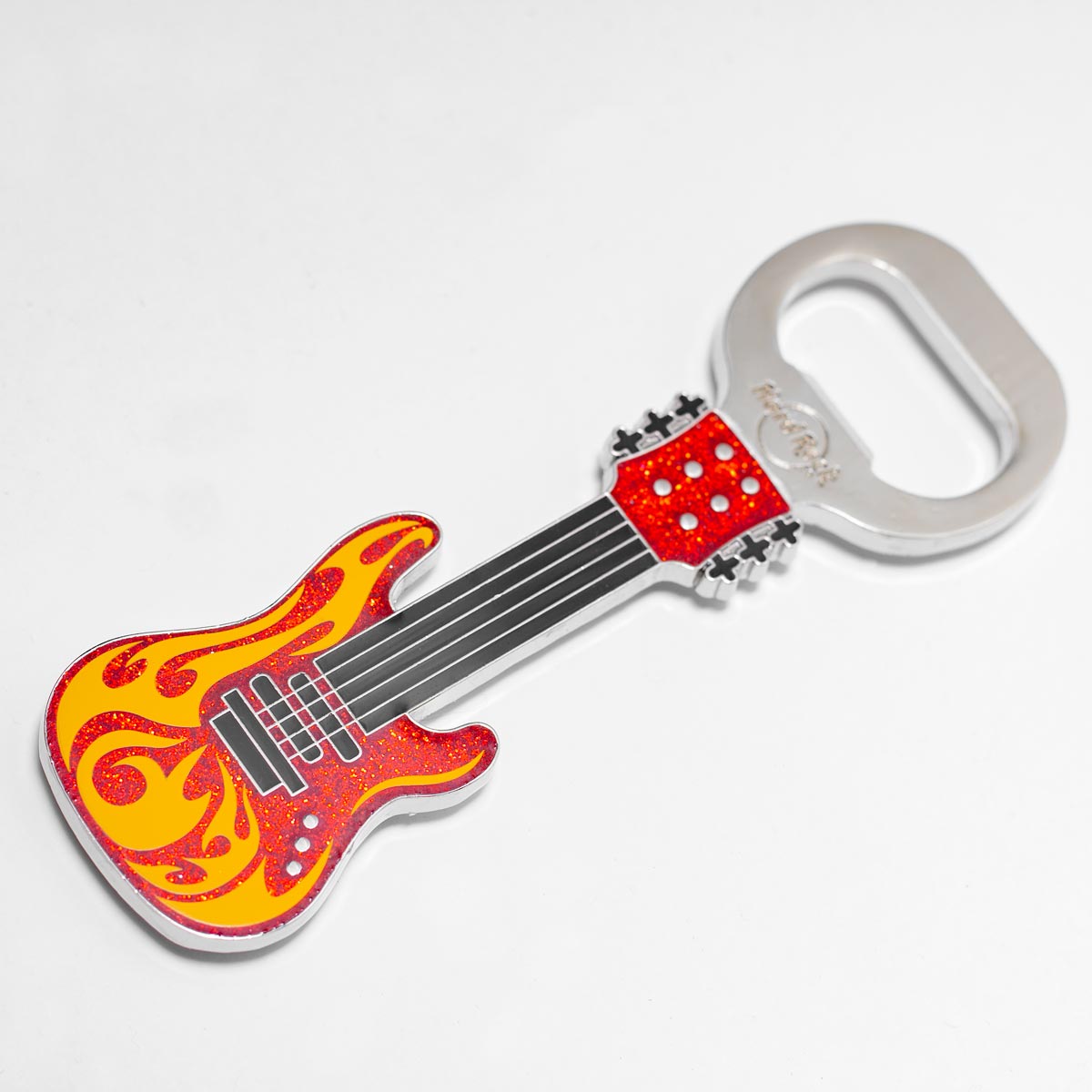 Hard Rock Guitar Shaped Flames Bottle Opener Magnet
Unleash the fiery spirit of rock 'n' roll every time you pop open a bottle with our Hard Rock Guitar Shaped Flames Bottle Opener Magnet! This isn't just a bottle opener; it's a symphony of red-hot style, a tribute to the legacy of Hard Rock, and your ultimate party companion.
Featuring our iconic crimson and gold detailed logo with an added glitter enamel to make it stand out, plus, the signature flames design adds style with a functional bottle opener in silver overlay adds a touch of edge and functionality to your fridge or magnet board. Get yours today, before the sell out (forever)!
🔥 Flame On: Drenched in hues of crimson and gold, this flame guitar bottle opener is the visual embodiment of the fire that fuels rock legends. The red glitter adds that extra spark, making every bottle-opening moment a dazzling experience.
🎸 Handle of Legends: Grip the handle, and you're holding onto history. The Hard Rock logo, an emblem of rebellious passion and decades of iconic music, is your key to unlocking refreshment in style.
🤘 Hard Rock Saga: For over [insert number of years] years, Hard Rock has been the sanctuary where music worshippers converge. This bottle opener pays homage to that legacy, infusing every drink with the spirit of rock that's touched the hearts of millions.
🍻 Party Fuel: From backyard BBQs to intimate jam sessions, this flame guitar bottle opener is the life of the party. Your friends won't just want a cold one; they'll want to experience the rock 'n' roll magic of cracking open a bottle.
🎉 Versatile Vibes: Apply it to your fridge for easy access, let it light up your man cave or she shed, and watch it become the focal point of your home bar. It's not just a bottle opener; it's a conversation starter.
🎶 Rock 'n' Refreshment: Imagine the stories this bottle opener could tell if it could talk. As you relish each sip, know that you're sipping from a vessel that encapsulates the energy of live shows and the thrill of sold-out arenas.
💥 Gift of Groove: Looking for the ultimate gift for your fellow rock enthusiast? This flame guitar bottle opener is a gesture of shared passion and the promise of unforgettable nights ahead.
So whether you're belting out anthems, reminiscing about the greats, or simply enjoying a chilled drink, the Hard Rock Flame Guitar Bottle Opener Magnet is your ticket to rock 'n' roll bliss. Embrace the flames, ignite the groove, and let the music play on!