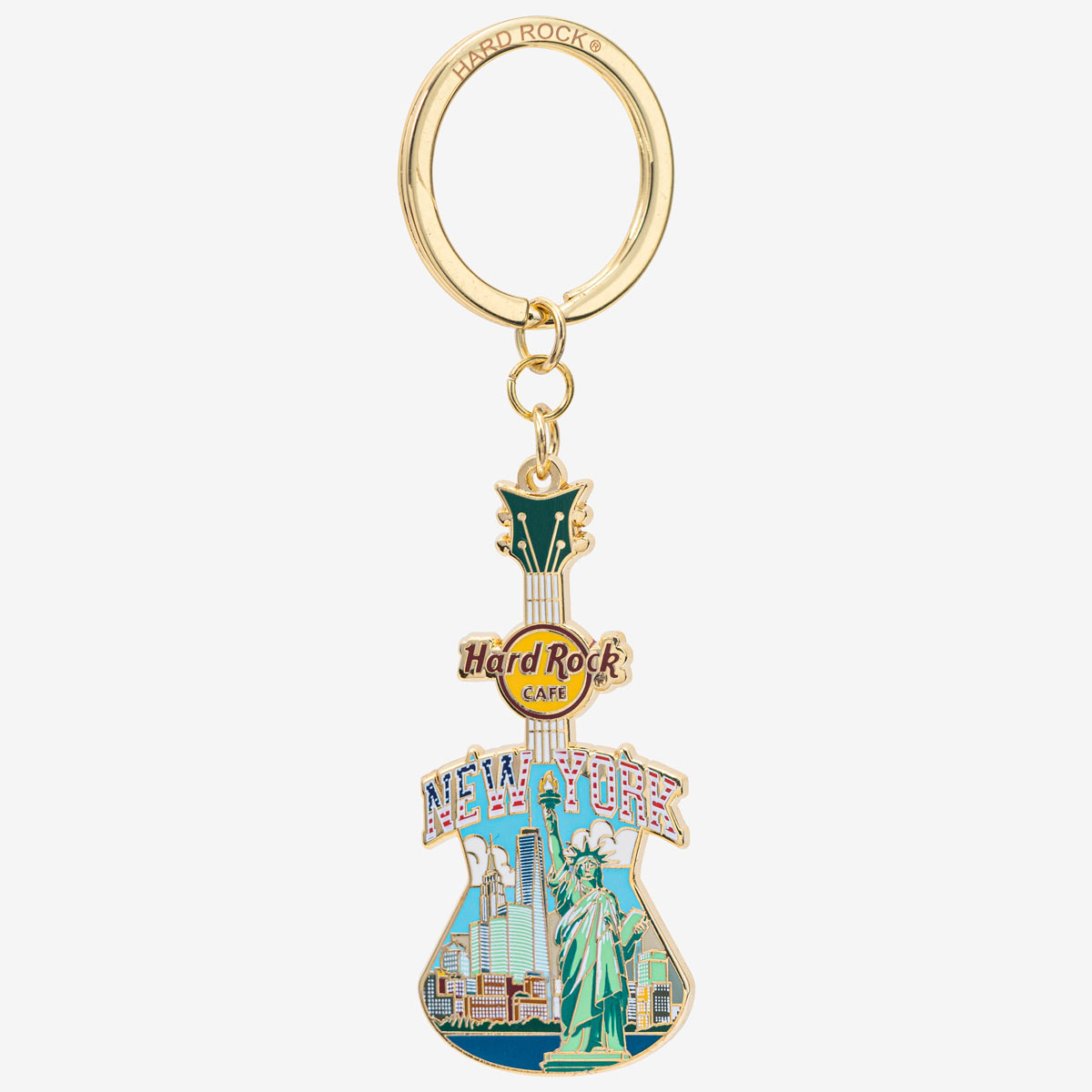 Guitar Shaped V20 City Tee Keychain with Logo and City Name
Hi! Please select the city option
Take Your Passion with You Everywhere with our limited edition keychain for Hard Rock NY
Inspired by our iconic and best selling V20 City T-Shirt, you will love this unique piece.
Unleash your inner rockstar while paying homage to the heart of music and culture with the Hard Rock Guitar Shaped V 20 City T Keychain – a fusion of musical passion and global connection. This keychain isn't just an accessory; it's a symphony of style that resonates with the vibrancy of iconic cities.
Showcase your global soul, the Hard Rock Guitar Shaped V20 City T Keychain is your invitation to a symphony of experiences. Let it dangle, let it shimmer, and let the world know that you're a citizen of the world, united by music and boundless dreams.
🎸 Guitar-shaped V20 Design: Let your keys dangle from a guitar-shaped V 20 keychain – a harmonious blend of rock 'n' roll flair and urban sophistication. It's a tribute to the melodies that shape our lives.
🗽 New York Anthem: For those who hold the Big Apple close to their hearts, this keychain showcases New York with its iconic skyline and the Statue of Liberty nestled within a guitar-shaped key ring. It's not just a city; it's a statement of identity.
🌇 City of Dreams: The city name imprinted on the charm isn't just a word; it's a bridge that connects you to the bustling streets, the cultural tapestry, and the dreams that define each metropolis.
🌟 Gold Tone Overlay: The gold tone overlay doesn't just shine; it exudes an air of sophistication that complements the cityscape charm. It's like carrying a piece of urban elegance in your pocket.
🔑 Global Connection: Whether it's attached to your keys, bag, or travel accessories, this keychain is a passport to memories and a declaration of your love for the world's iconic cities.
🎶 Musical Journey: With every jingle, let the guitar-shaped keychain transport you to the bustling streets and the hidden corners of the city that never sleeps.
🎁 Gift of Wanderlust: Searching for a gift that'll resonate with the traveler and music enthusiast in your life? This is it!