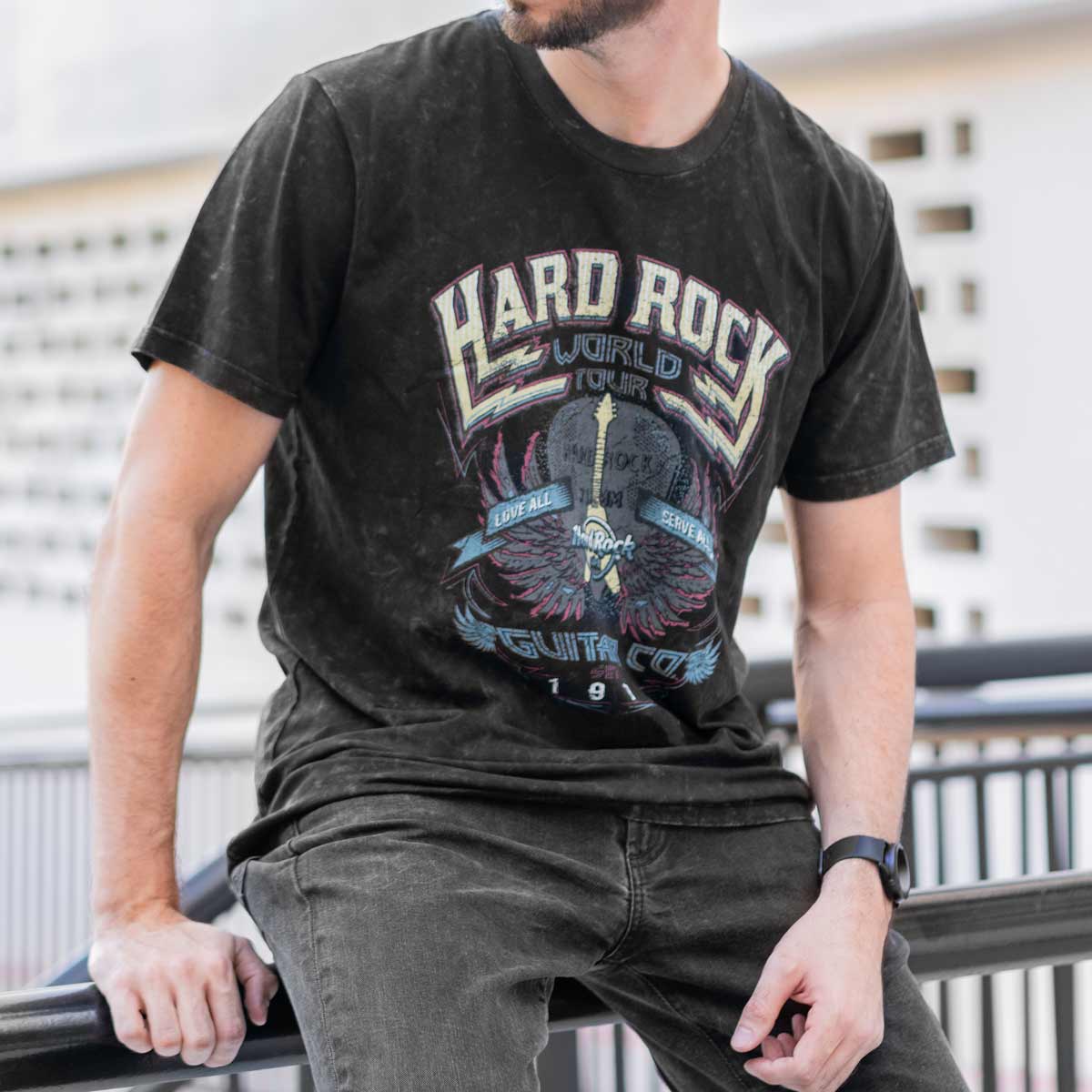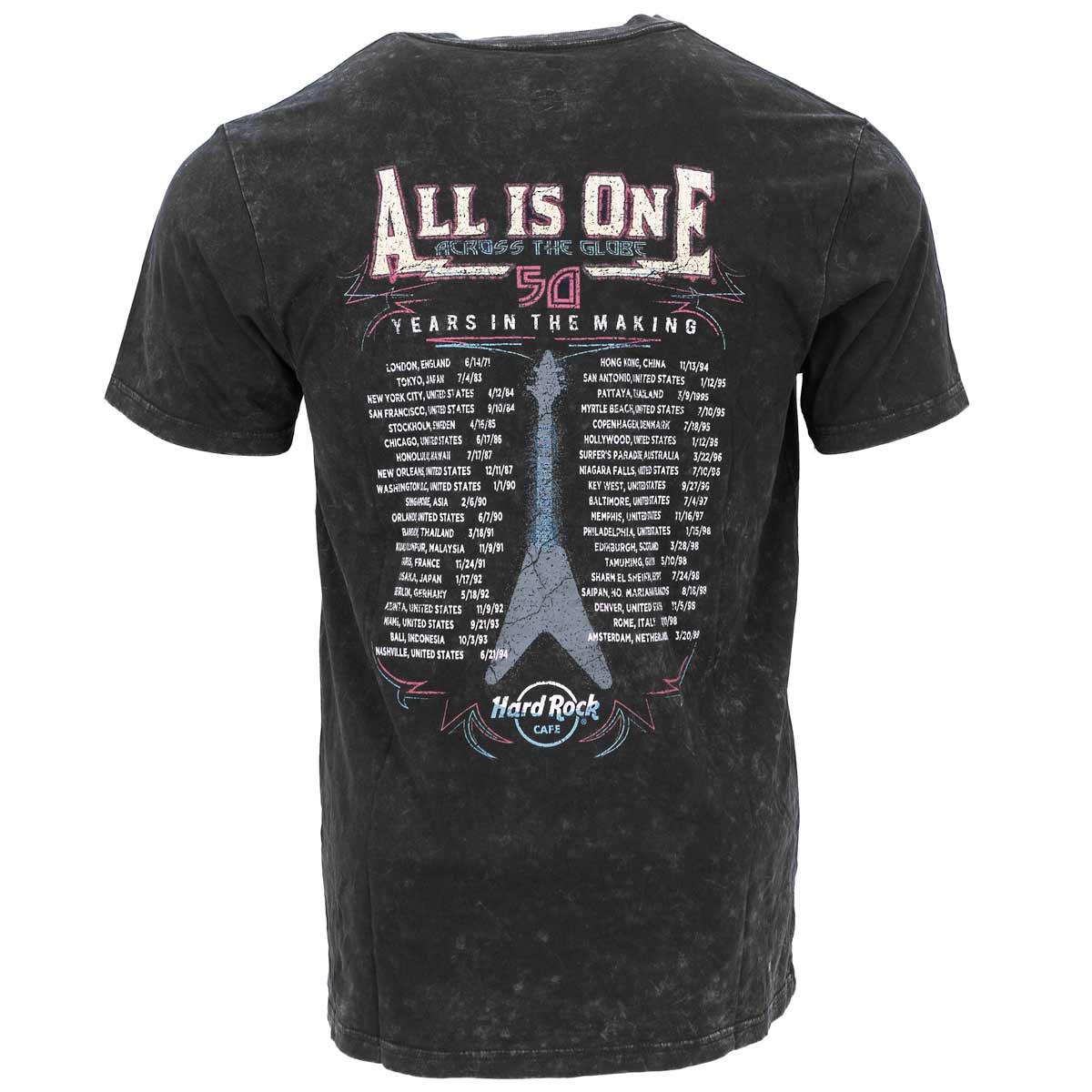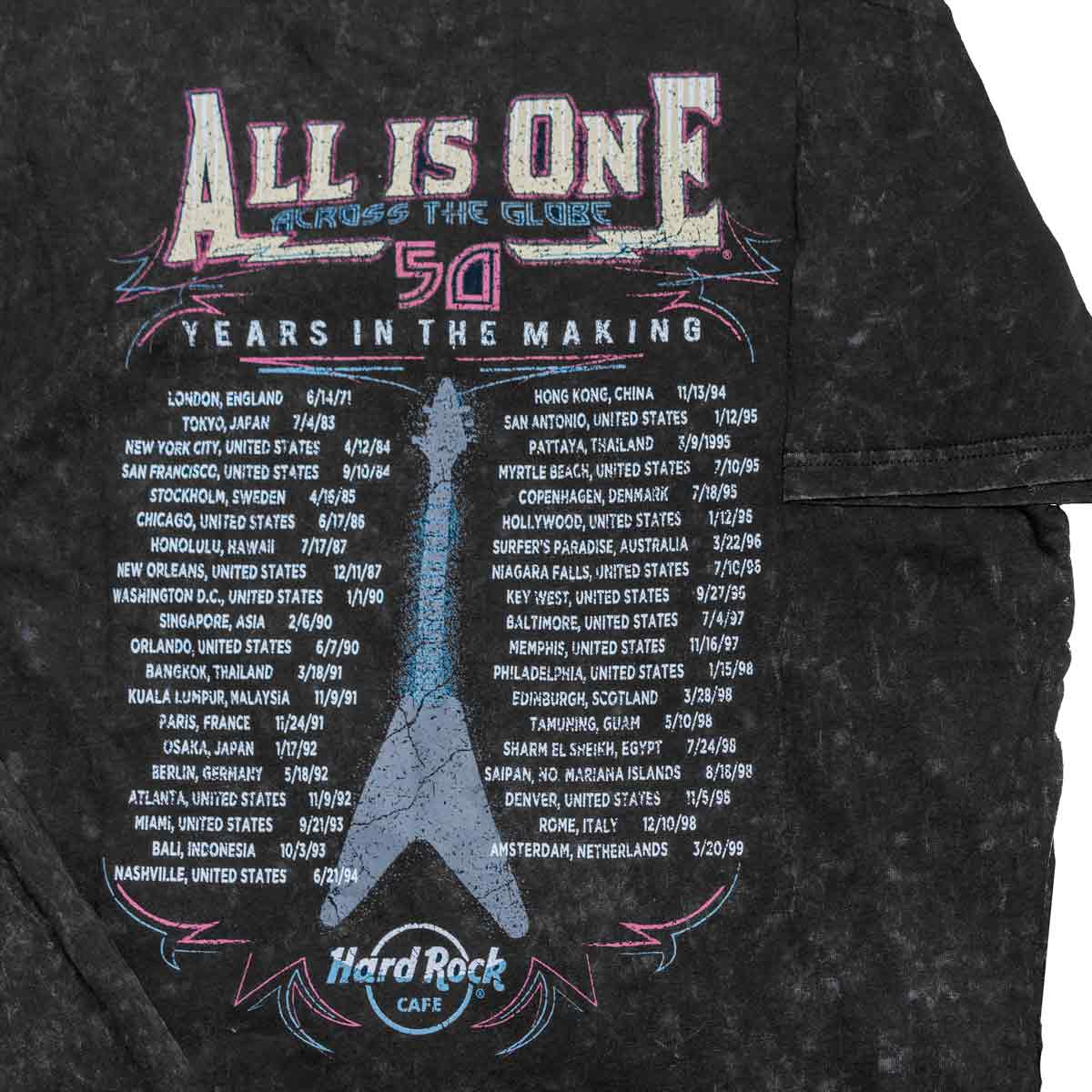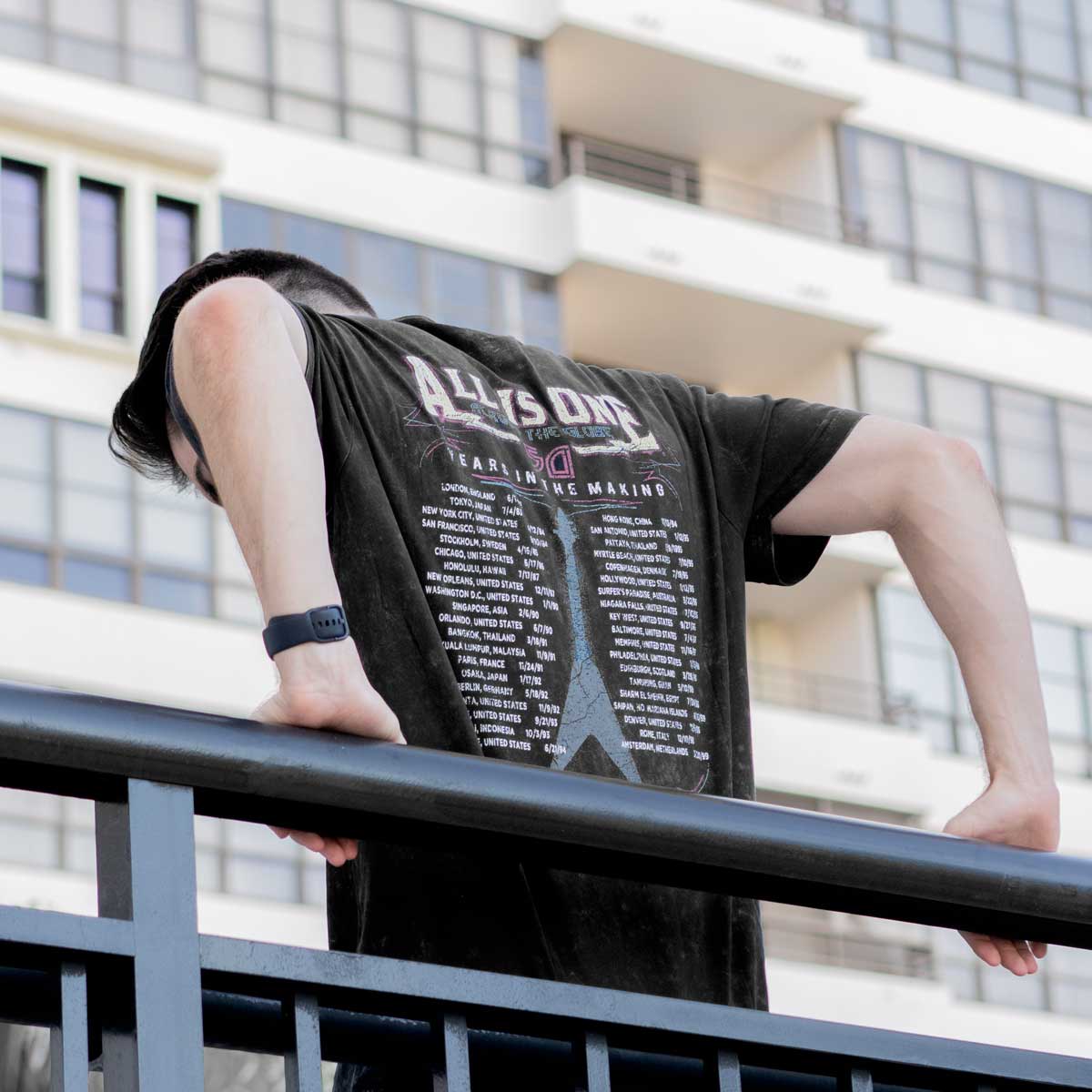 Men's 50th World Tour Tee
Availability:
Select city and size for availability
Journey with us across the globe as we celebrate 50 years of Hard Rock with the opening dates of some of your favorite locations. On the back of this special edition tee you will see the first opening in London in June of 1971 along with Bangkok, Miami, Bali, Hong Kong, Surfer's Paradise, Edinburgh, Amsterdam, New York and many more. The front design is definitely rock n' roll with a Flying V guitar centered against a winged pick, heavy metal logo and Guitar Co shoutout.