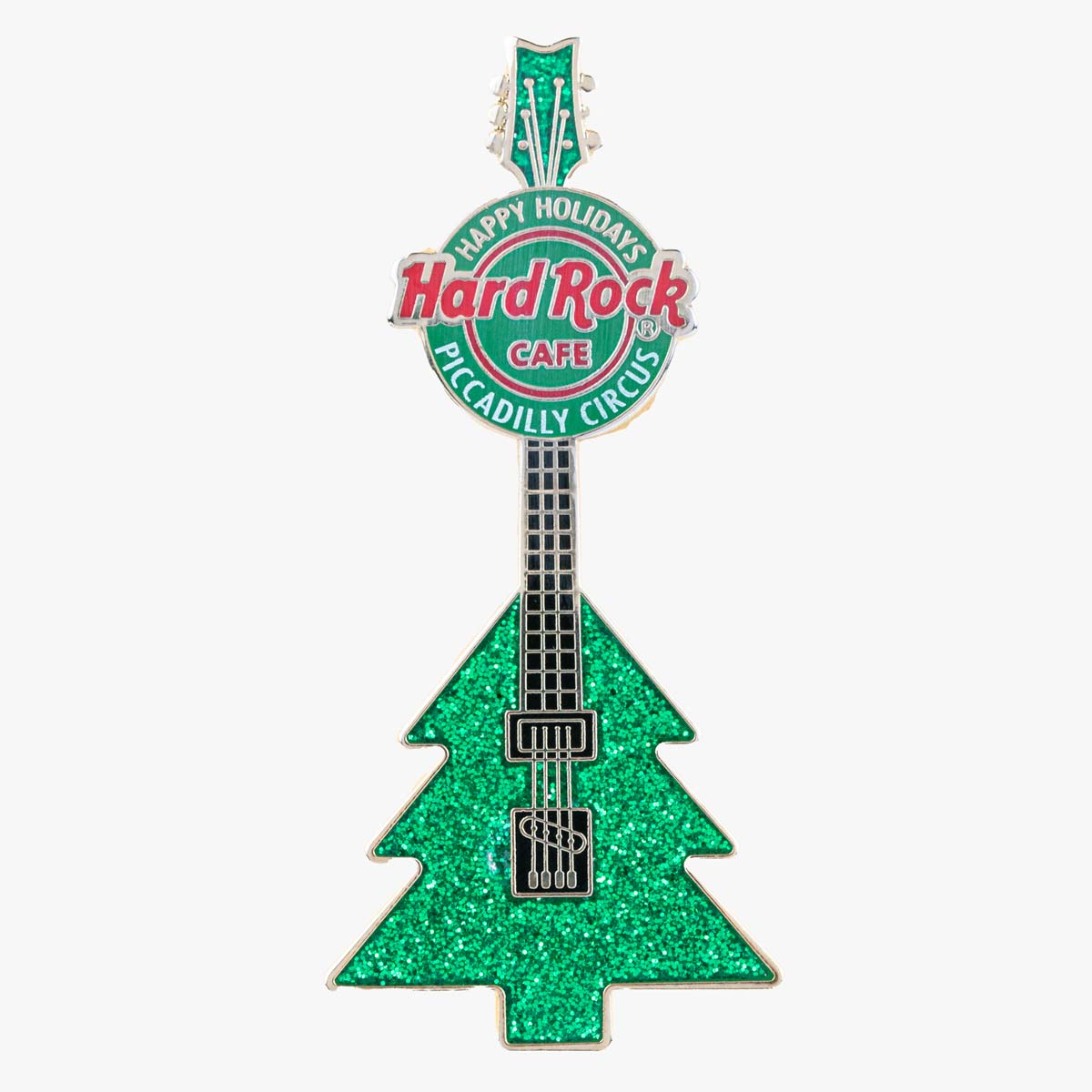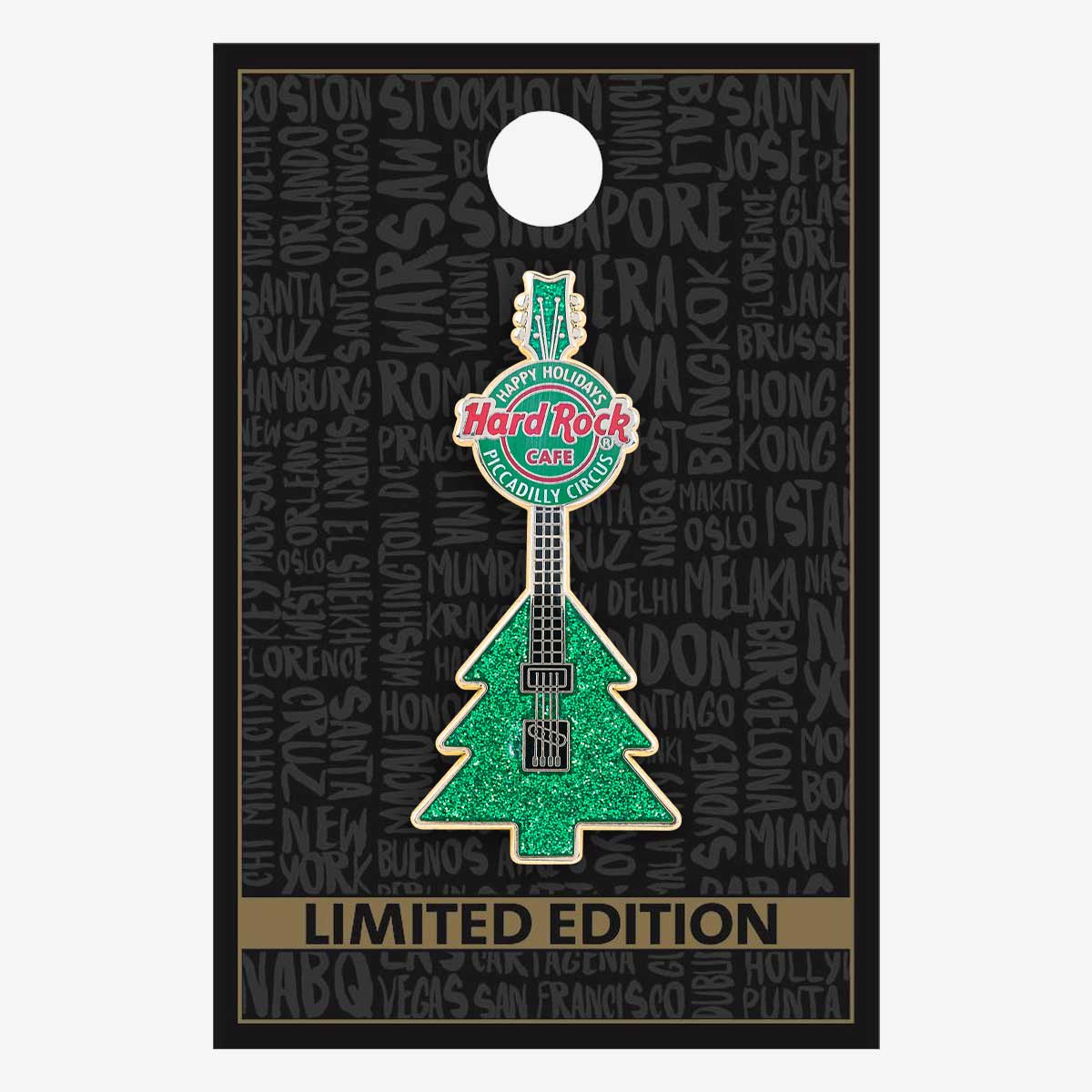 PINS
Limited Edition Christmas Tree Shaped Guitar Pin
Hi! Please select the city option
Availability:
Select city for availability
Happy Holidays from the Hard Rock!
Pin featues an enamel and metal guitar-shaped Christmas pine-tree. Select city-name drop options, Piccadilly Circus shown as an example - but it does came varianted (as city-names options called out in dropdown).
Gift to your Christmas-obsessed relative or keep for your growing pin collection. Showcases stellar in a case!
Made of Metal and Enamel, Limited Edition, Great gift idea - pairs stellar on a holiday sweater and pin case display