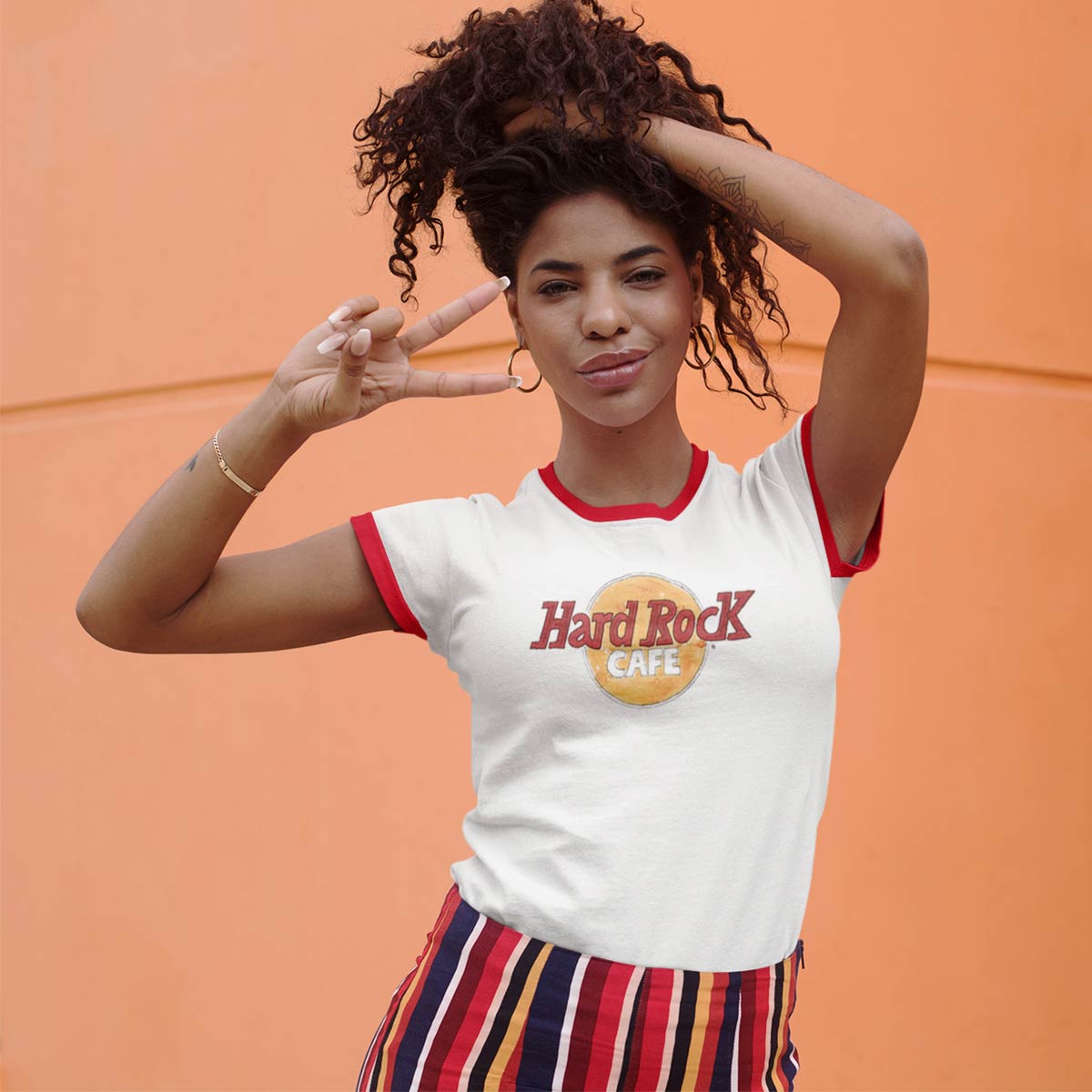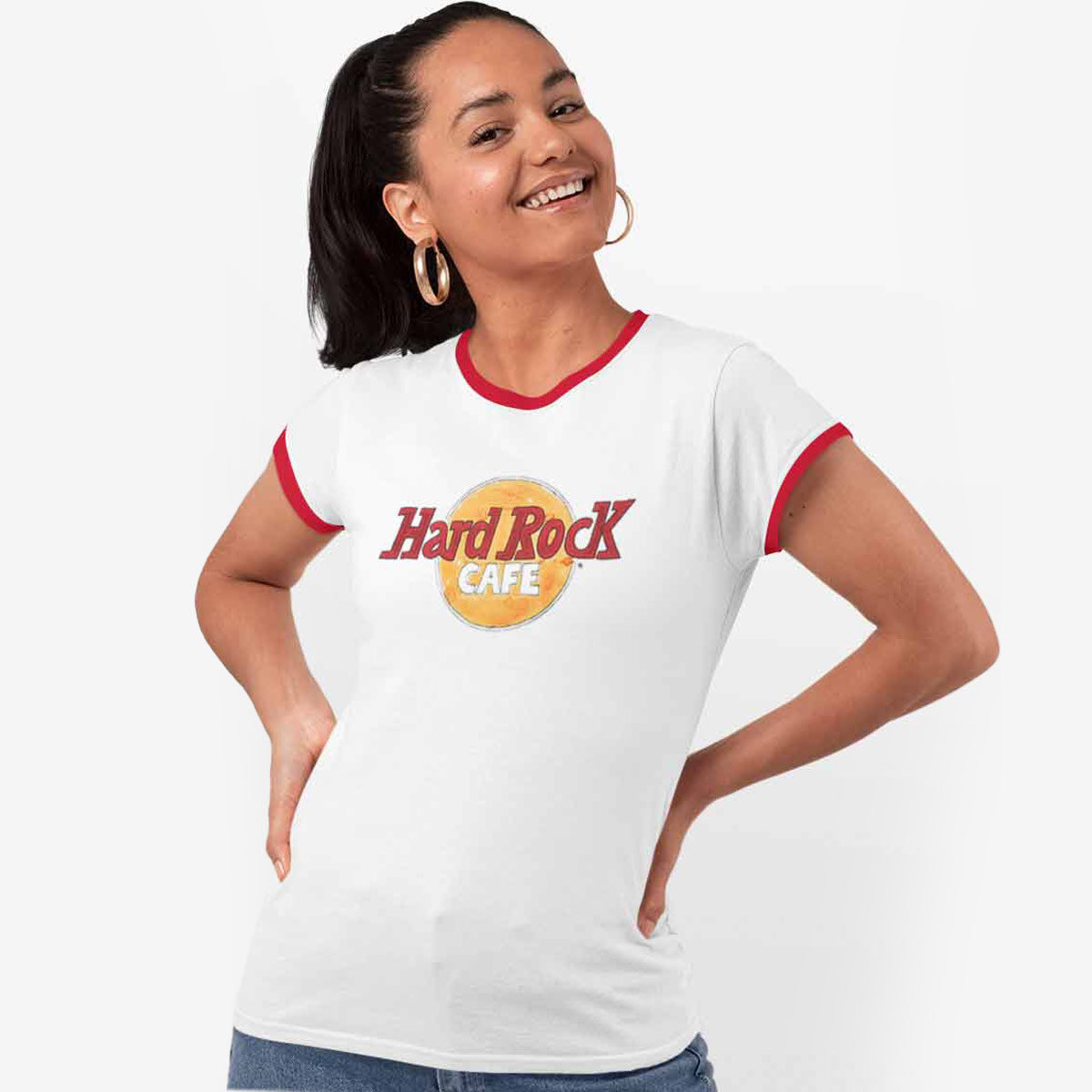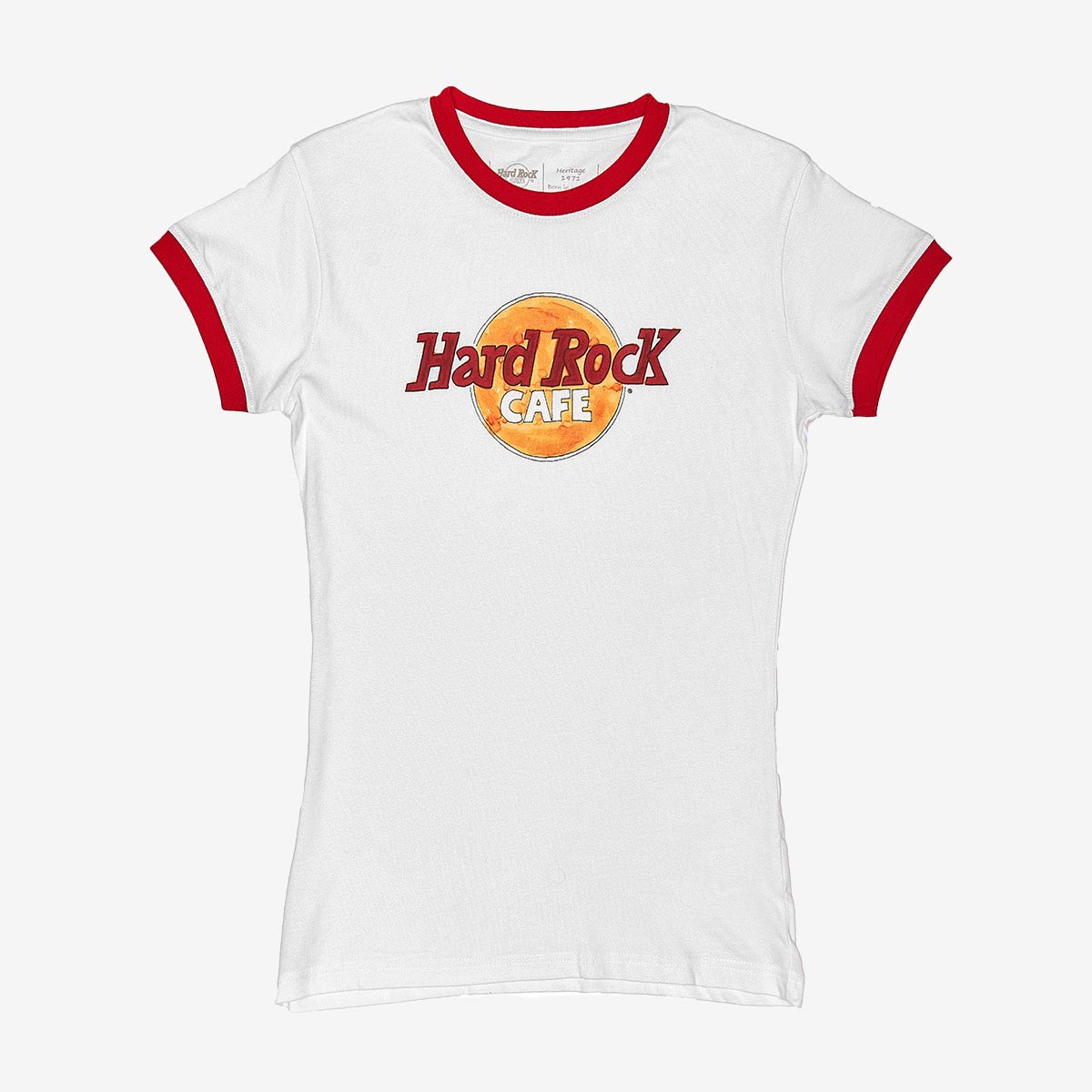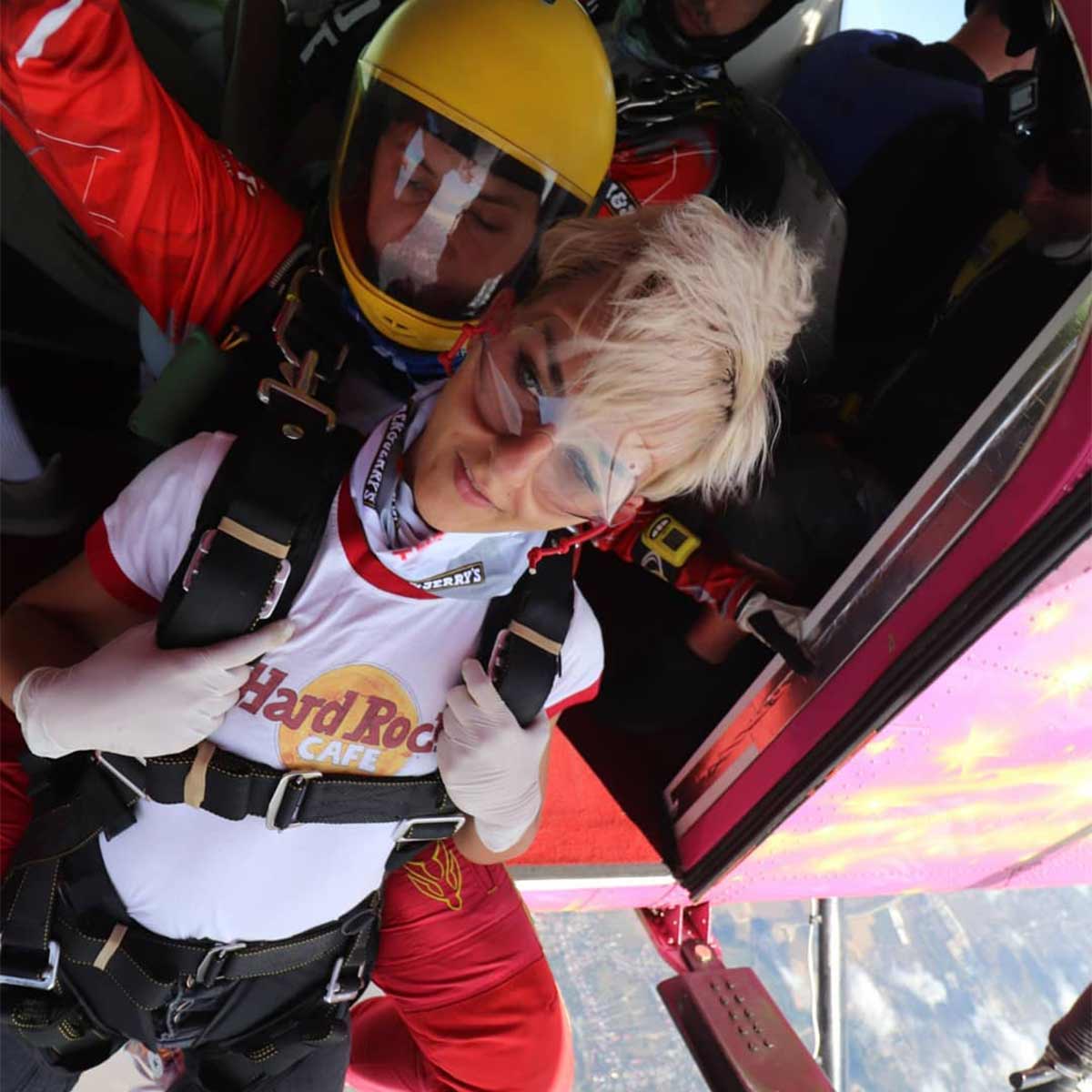 Vintage Heritage Logo Ringer Tee
TEES
Price reduced from

$35.00

to
$30.00
Availability:
Select city and size for availability
Introducing the Retro Rockstar Ringer Tee - a timeless tribute to Hard Rock's legendary beginnings in the 1970s. This tee features the original Hard Rock logo, painstakingly scratched by hand by a skilled artist who poured their heart and soul into every stroke. The original Hard Rock logo, which features a simple, stylish, and iconic design with a guitar and the words "Hard Rock Cafe," was created by Alan Aldridge, a British artist and graphic designer, in 1971. His artwork played a crucial role in shaping the brand's identity, and the logo has since become synonymous with the Hard Rock brand worldwide. The logo's enduring popularity is a testament to its timeless appeal and the impact it had on the music and entertainment industry. Our iconic logo is truly a piece of music memorabilia that pays homage to the rock 'n' roll revolution that shook the world. The scratchy design gives it a vintage edge, capturing the essence of rebellious spirits who paved the way for the Hard Rock legacy.
Fitted, ringer tee with crimson on crew, sleeves and our signature, Vintage Heritage Logo with Circular design.
Made of 100% cotton
Hard Rock Authentic
Wear with pride
Each tee is a work of art, crafted with passion and precision. The hand-scratched logo adds a unique touch to every piece, making it a one-of-a-kind collectible for Hard Rock enthusiasts and music rebels alike. But the story doesn't end there - this tee is more than just a nod to the past. It's a statement of timelessness, reminding us that rock 'n' roll isn't just a genre; it's a way of life. Whether you're a seasoned rock aficionado or a newcomer to the world of music history, this tee will speak to your soul.