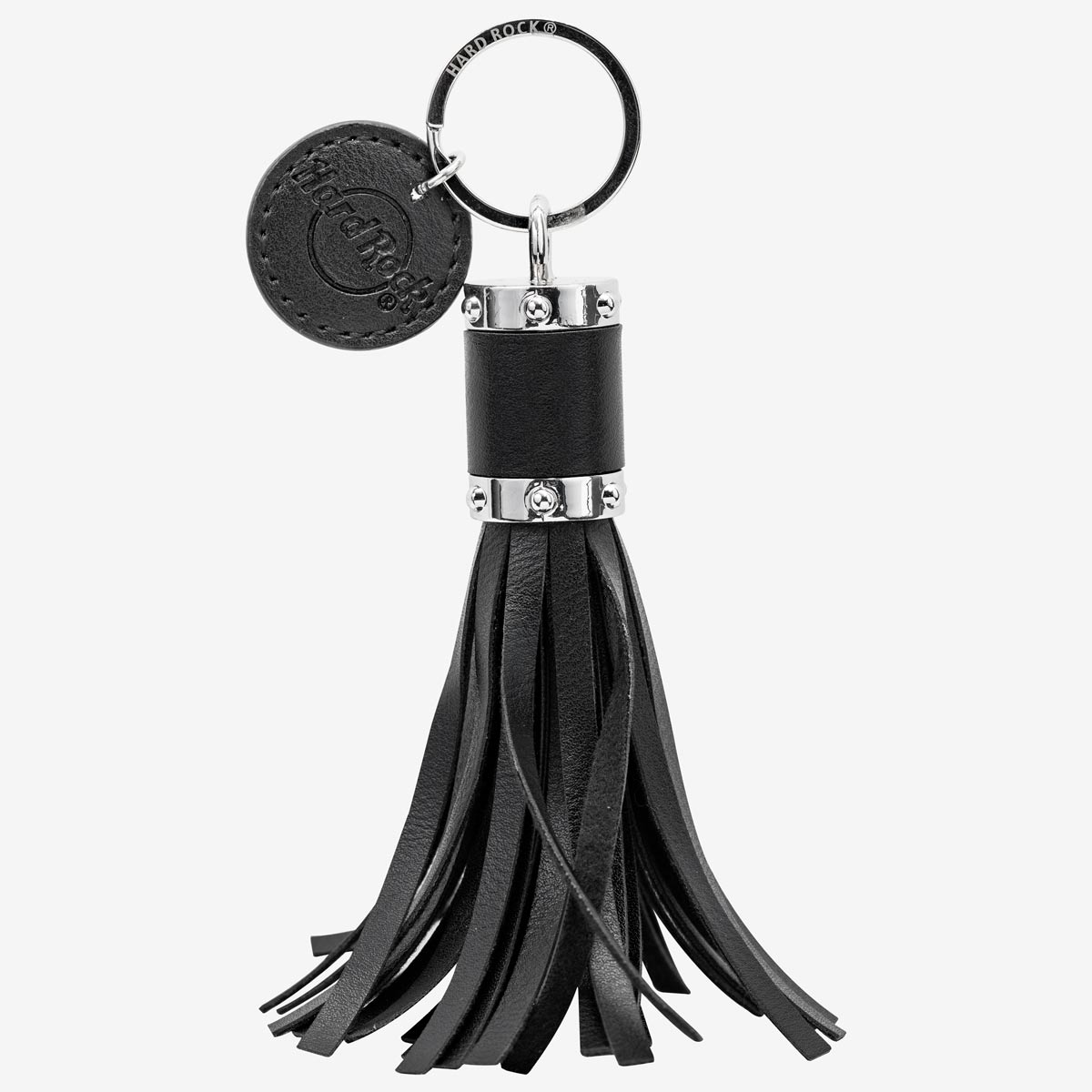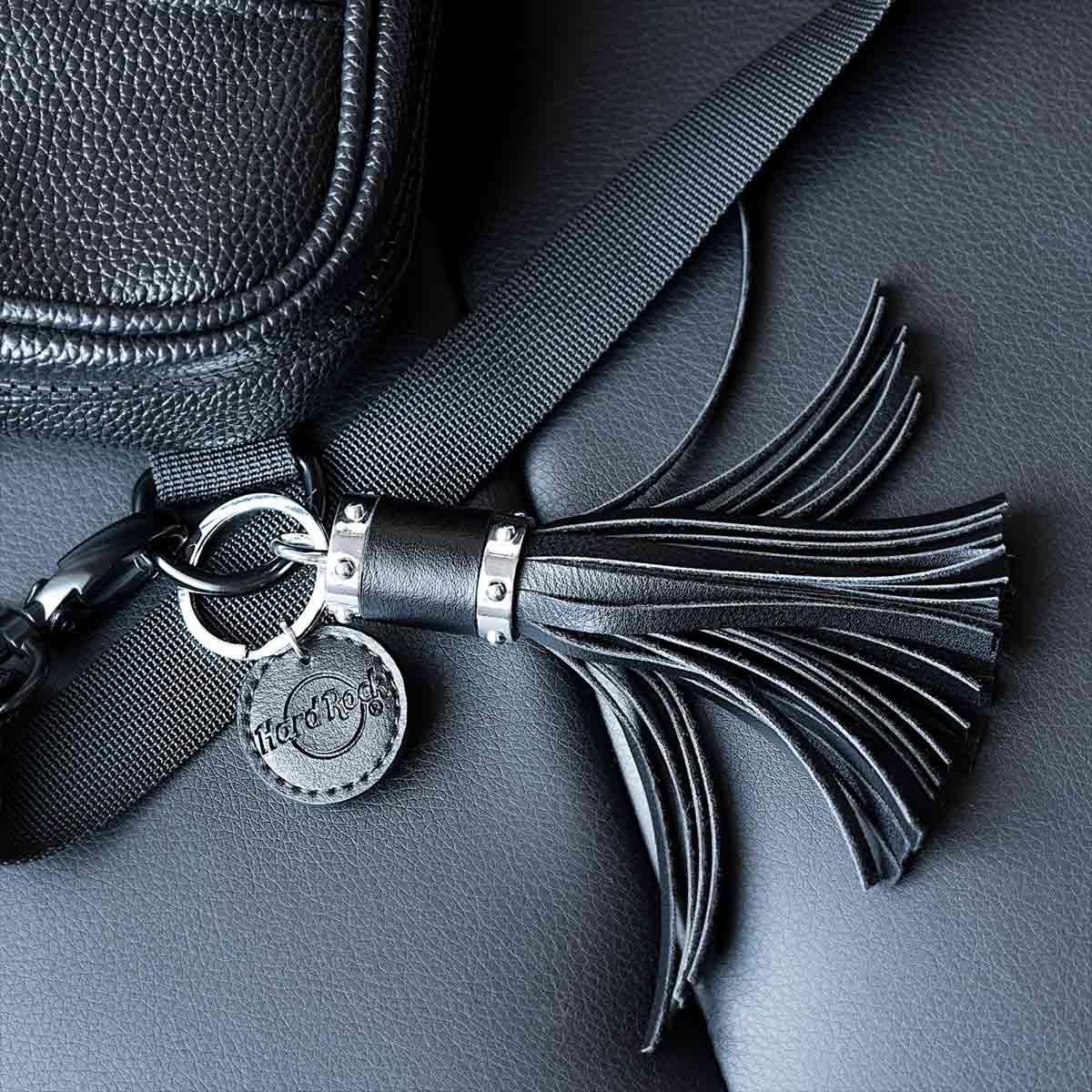 Elevate your accessory game with the Hard Rock Tassel Keychain Purse Charm in Black Vegan Leather and Silver Overlay – your passport to chic functionality. Crafted from vegan leather that's as ethical as it is stylish, this keychain is more than just a pretty accent; it's a testament to your commitment to rock 'n' roll flair.
So, whether you're heading to a concert, hitting the town, or simply getting through the day, the Hard Rock Black Tassel Keychain is your flair-filled companion. Let your keys dance, let your bag shine, and let your love for rock 'n' roll radiate through every swing. Get ready to rock your look, one tassel at a time!
Item dimensions:
3.5" - Vegan Leather Tassel (Size Does Not Include Loop)
1.25" Diameter - Vegan Leather Tag
🖤 Tassel Allure: Swing into style with the black tassel that exudes an air of elegance and rockstar charm. It's the statement piece that'll have everyone asking, "Where did you get that?"
💎 Silver-Toned Glamour: The silver-tone and rhinestone hardware is like a star-studded necklace for your keys or bag. It sparkles, it shines, and it's ready to take your look from mundane to magnificent.
🔑 Keep It Together: The key ring attached to the tassel is your loyal sidekick. It keeps your keys in check, your bag organized, and your style quotient on point.
🎒 Anytime, Anywhere: Clip it onto your purse, keys, backpack – wherever you need a dash of panache. It's not just an accessory; it's an extension of your rock-loving soul.
🌱 Vegan Vibes: Crafted with vegan leather, this keychain lets you show off your style without compromising your principles. It's the perfect harmony of fashion and conscience.
🎸 Hard Rock Spirit: Just like the legendary Hard Rock brand, this keychain embodies timeless rebellion and musical passion. It's a nod to an era of electrifying performances and enduring anthems.
🎁 Gift of Style: Looking for a gift that'll make your fellow rock aficionado's heart sing? This tassel keychain is the epitome of cool, making it an ideal present for birthdays, holidays, or just because.