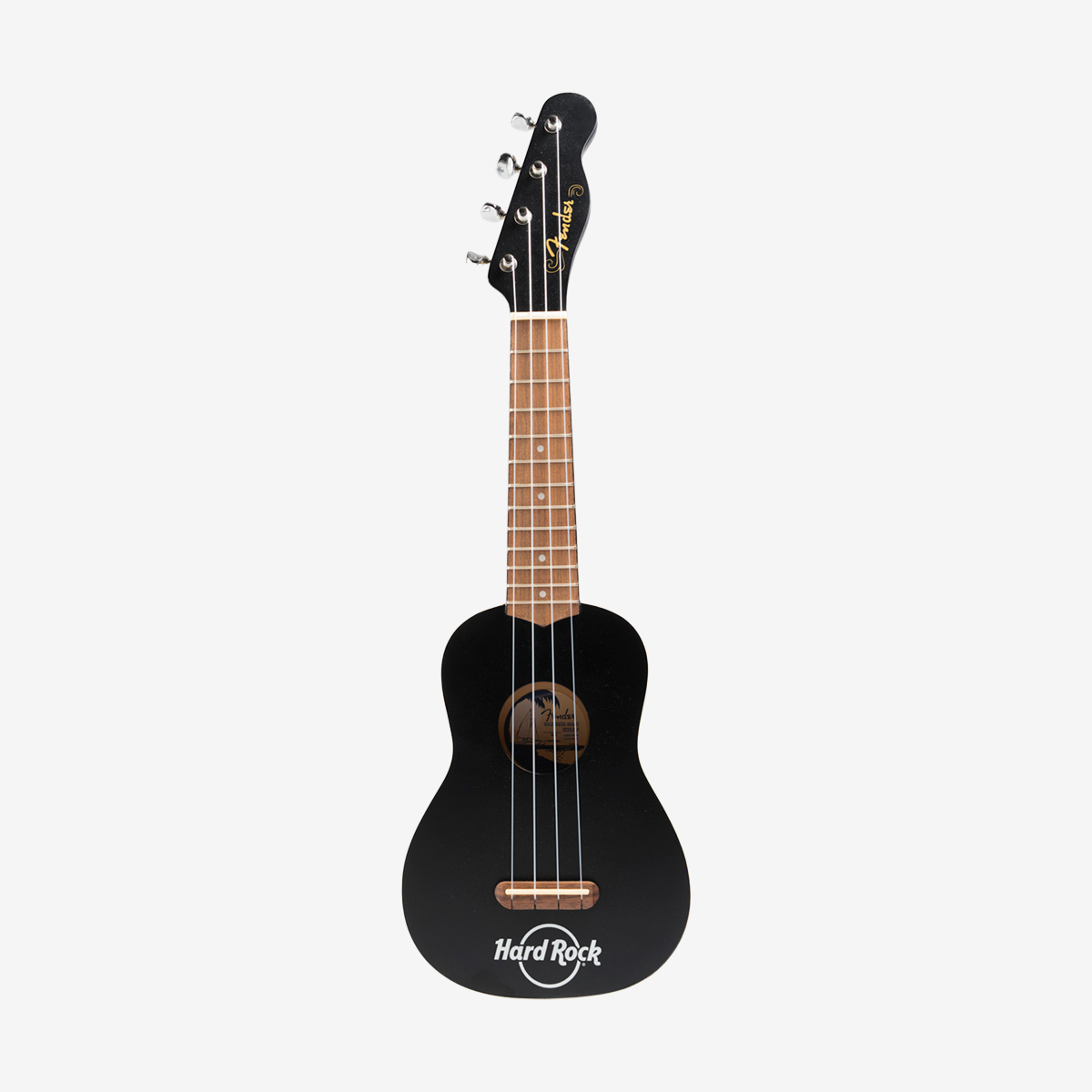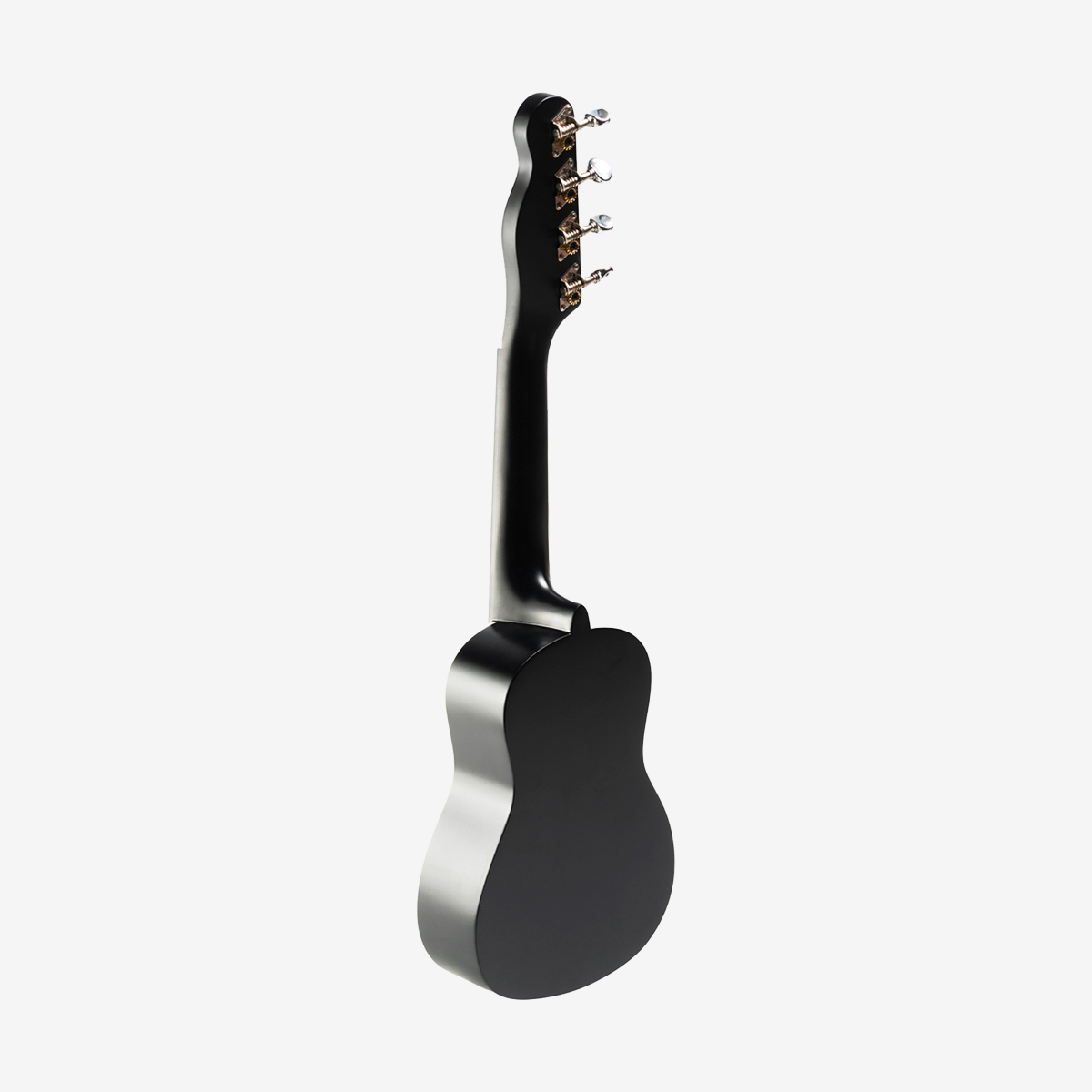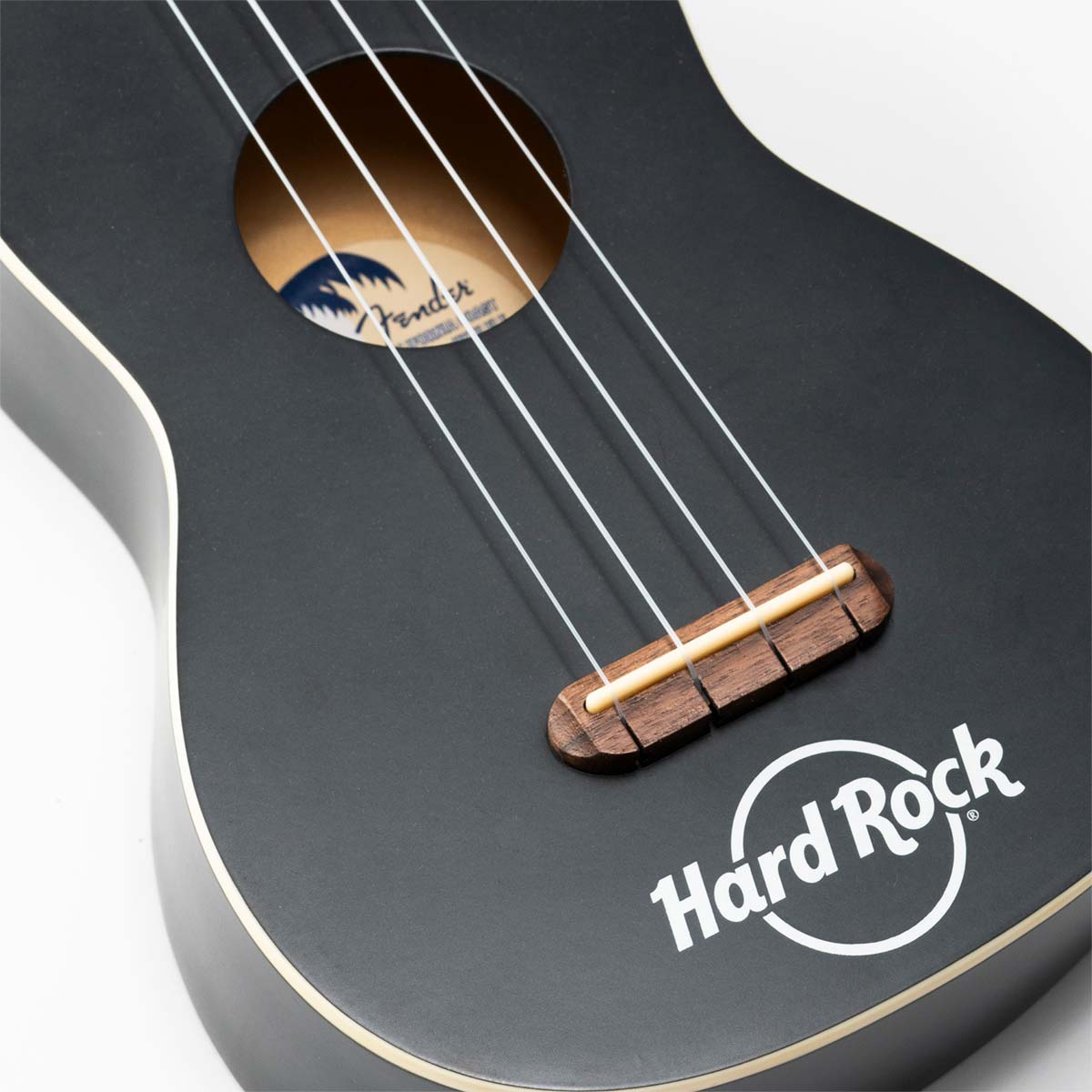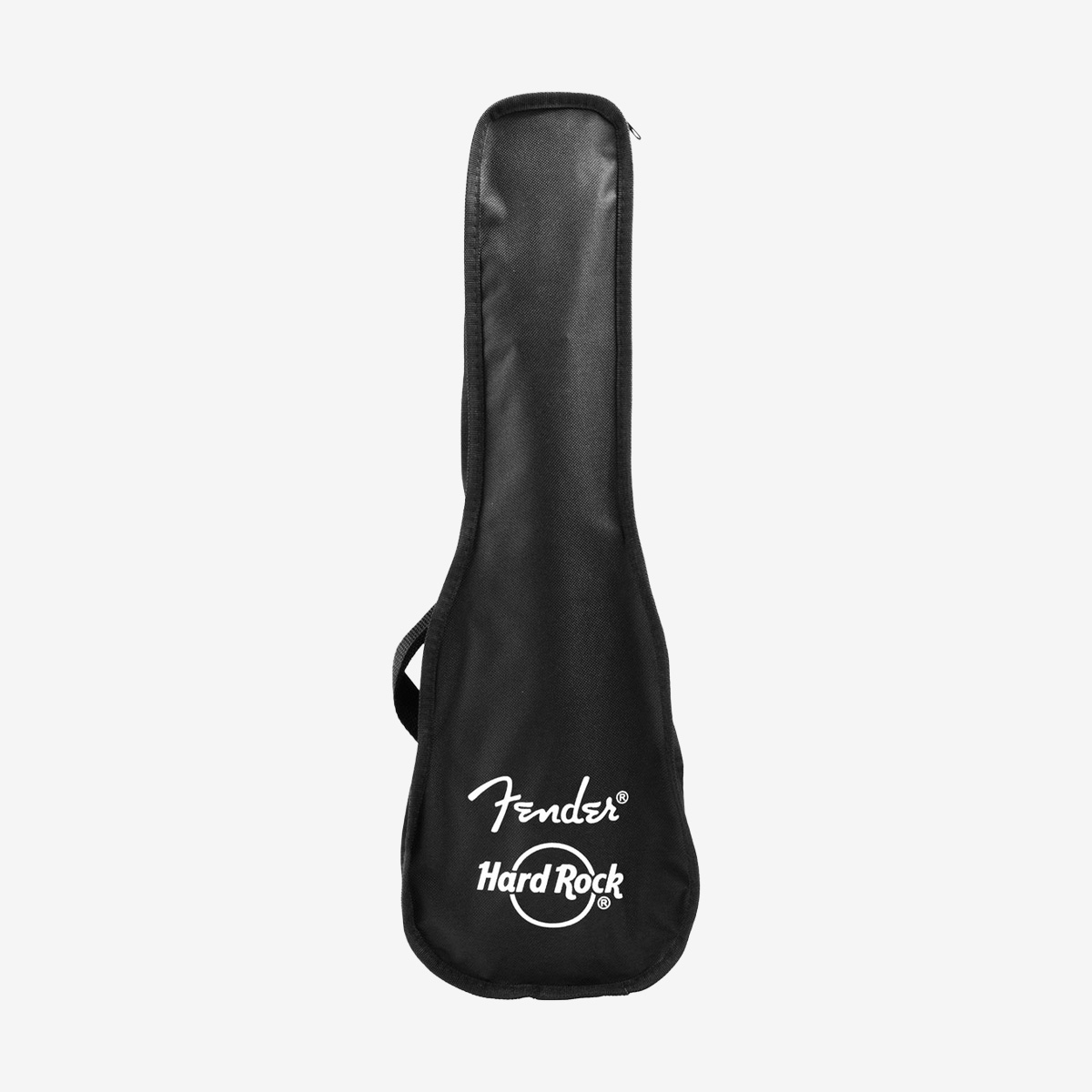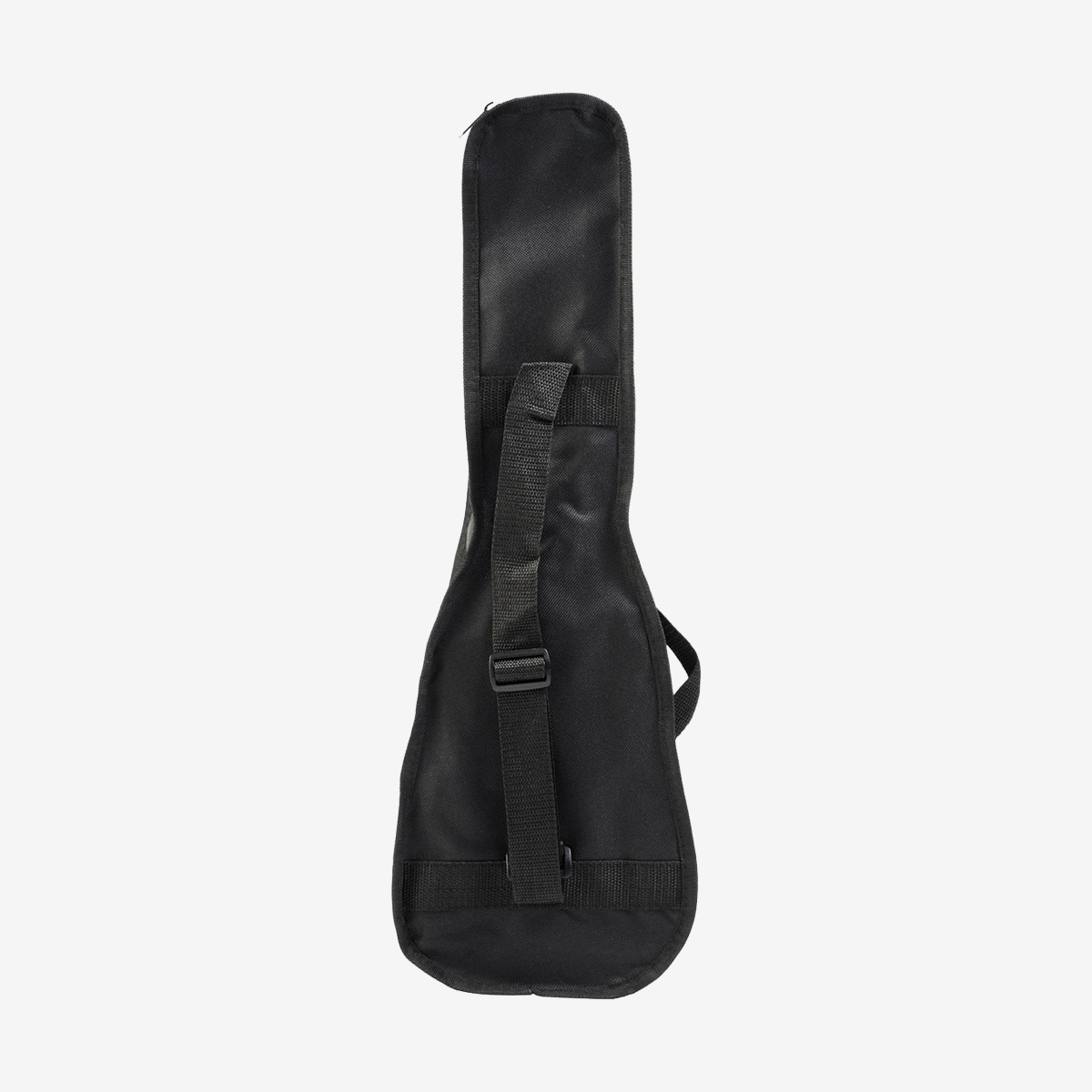 FENDER COLLAB
Fender x Hard Rock Venice Ukelee in Satin Black with Bag
Welcome to the family: say hello to the Fender x Hard Rock Venice Ukulele in Satin Black, complete with a bag for your ukulele. Explore the enchanting world of ukulele music with this exceptional instrument, brought to you by the legendary collaboration between Fender and Hard Rock.
The ukulele has a rich history, originating from the small guitar-like instruments brought to Hawaii by Portuguese immigrants in the late 19th century. With its unique four-string configuration and distinct sound, the ukulele quickly became an integral part of Hawaiian music and culture. Its smaller size and gentle, melodic tones make it a delightful instrument to play and listen to. The Fender Little X Hard Rock Venice Ukulele in Satin Black captures the essence of the ukulele with its sleek design and superior craftsmanship. The satin black finish adds a touch of elegance and modernity, making it a visually striking instrument that stands out from the crowd.
This ukulele comes with a dedicated bag, providing protection and convenience for musicians on the go. The bag ensures that your ukulele remains safe from scratches, dust, and minor bumps, allowing you to carry your instrument with ease and peace of mind. Discover the versatility of the ukulele as you explore a wide range of genres, from traditional Hawaiian tunes to contemporary pop, rock, and even jazz. Many famous songs have featured the ukulele, adding a unique charm to their melodies. Songs like "Somewhere Over the Rainbow" by Israel Kamakawiwo'ole, "I'm Yours" by Jason Mraz, and ""Hey Soul Sister"" by Train have become global hits, showcasing the ukulele's ability to captivate audiences with its warm and cheerful sound.
Whether you're a beginner venturing into the world of music or an experienced musician looking to expand your repertoire, the Fender Little X Hard Rock Venice Ukulele in Satin Black is the perfect choice. Immerse yourself in the enchanting sounds of the ukulele and embrace the legacy of Fender and Hard Rock. Order your ukulele today and let your musical journey begin.
Note: All orders sent outside the US are subject to international taxes, duties and customs fees which are the responsibility of the recipient. Failure to pay these duties will result in destruction of the package and you will not be eligible for a refund or exchange of any kind.
Made of wood grain, deep black finely polished paint
Ready for a real treat, play wrecklessly
Just add your favorite musical notes