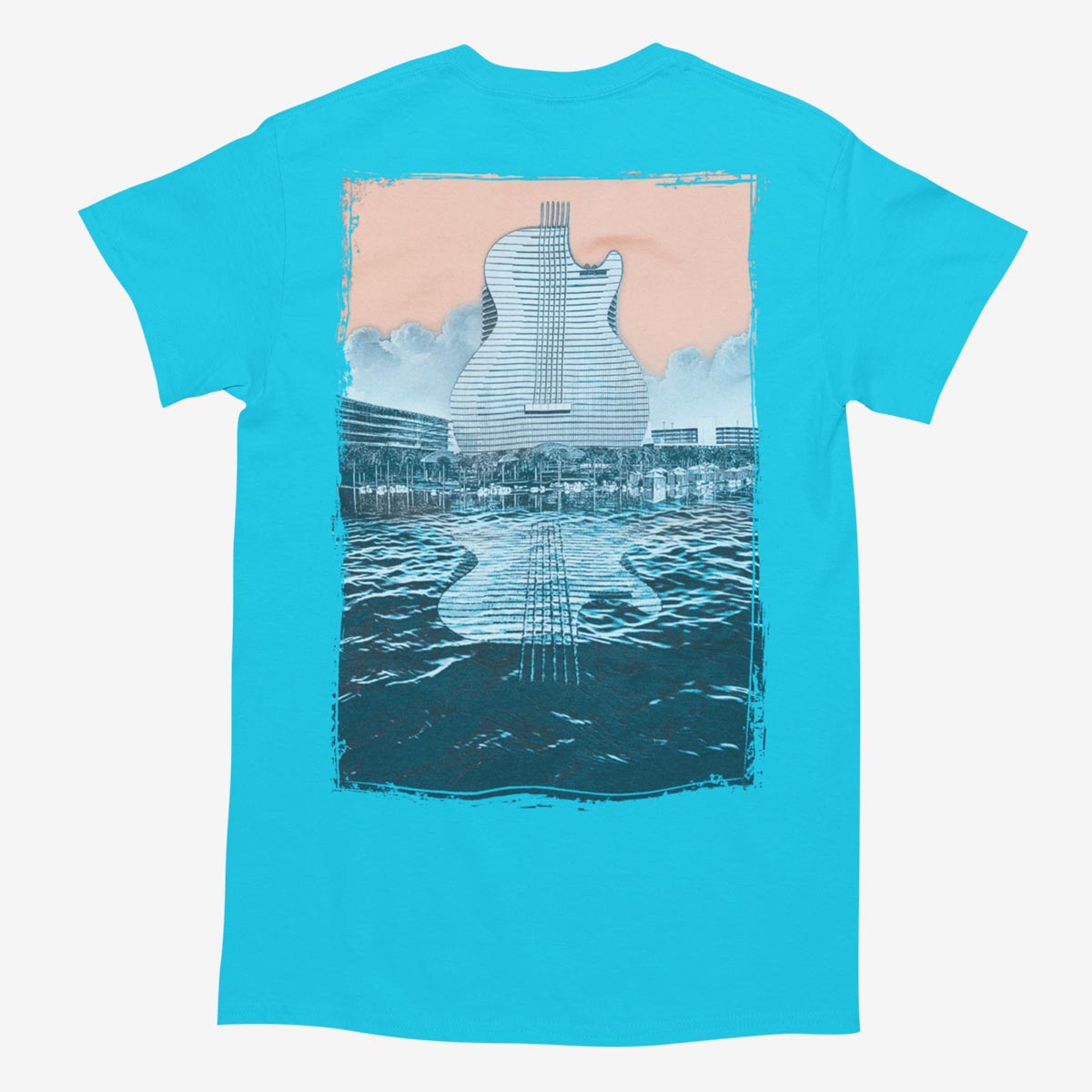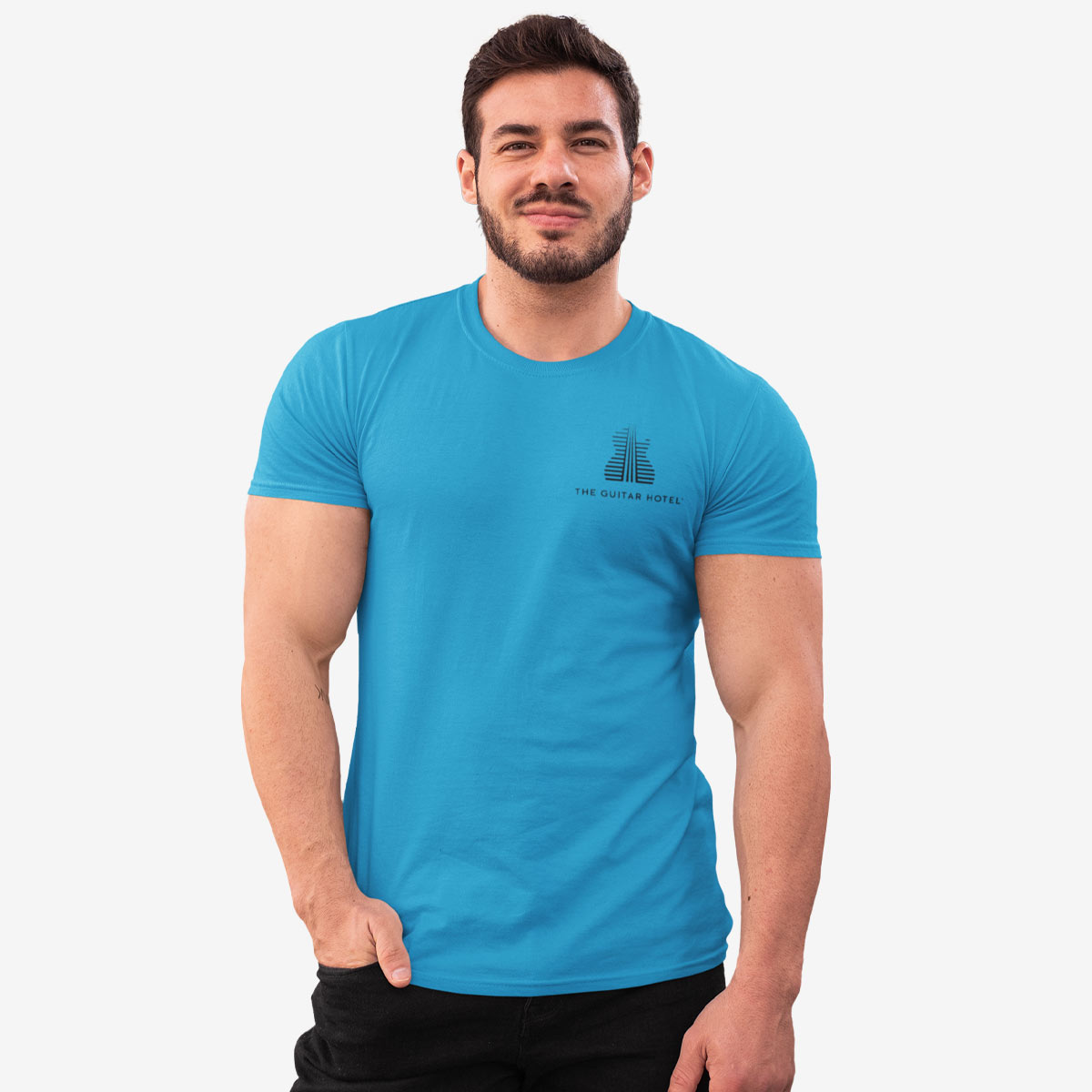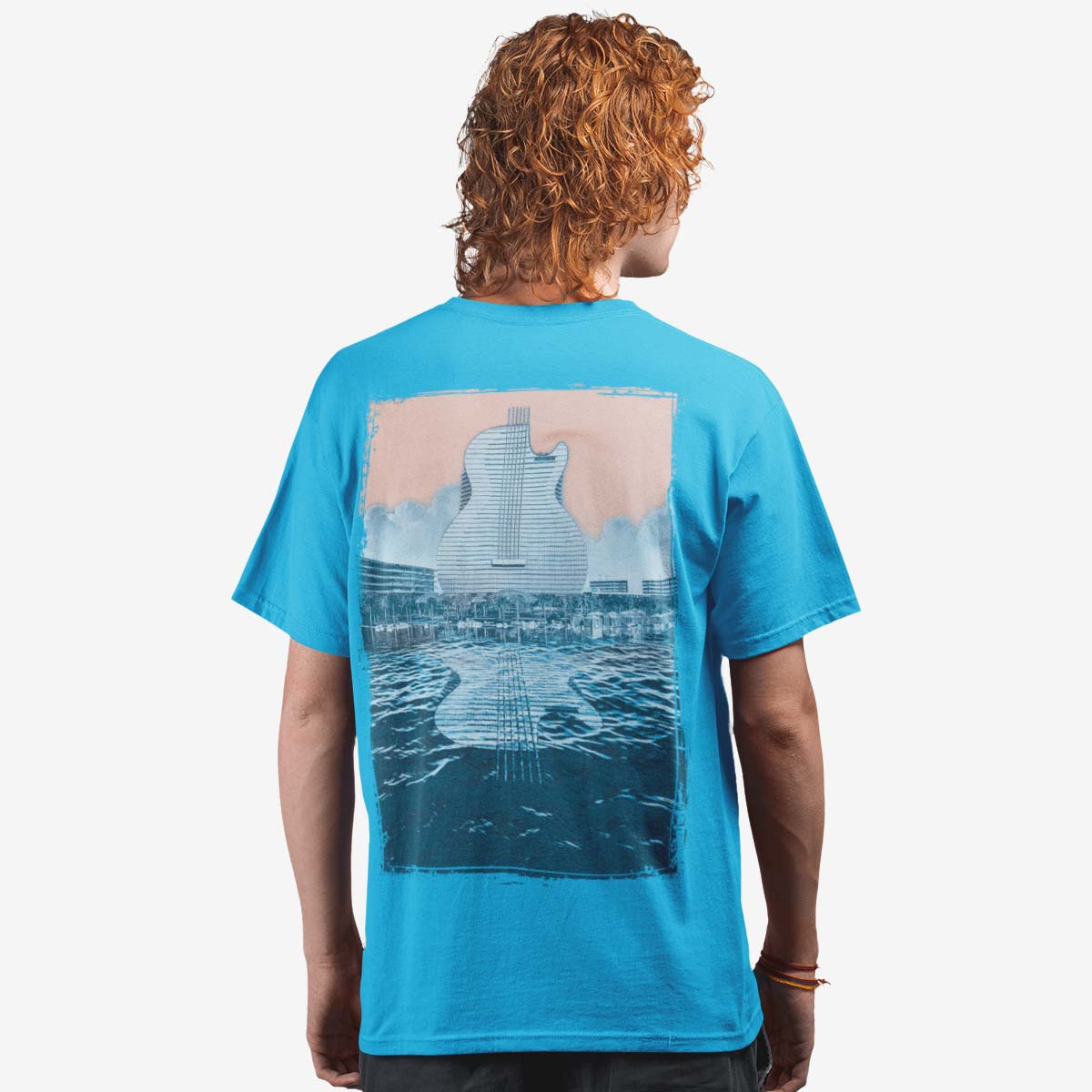 Hi! Please select the size option
Availability:
Select size for availability
Elevate your style with the Guitar Hotel Scenic Crewneck Short Sleeve T-Shirt in vibrant turquoise aqua blue. With a small chest guitar print logo at front chest and a mesmerizing scenic back design, of the Guitar Hotel overlooking the water - this T-shirt captures the essence of the Guitar Hotel experience.
Adult-Style Crewneck T-Shirt
SmallGuitar Logo at Front Right Chest
Back Design Features a Scene with a Guitar Hotel Reflection on the Water
Imported: 100% Ultra-Soft Cotton