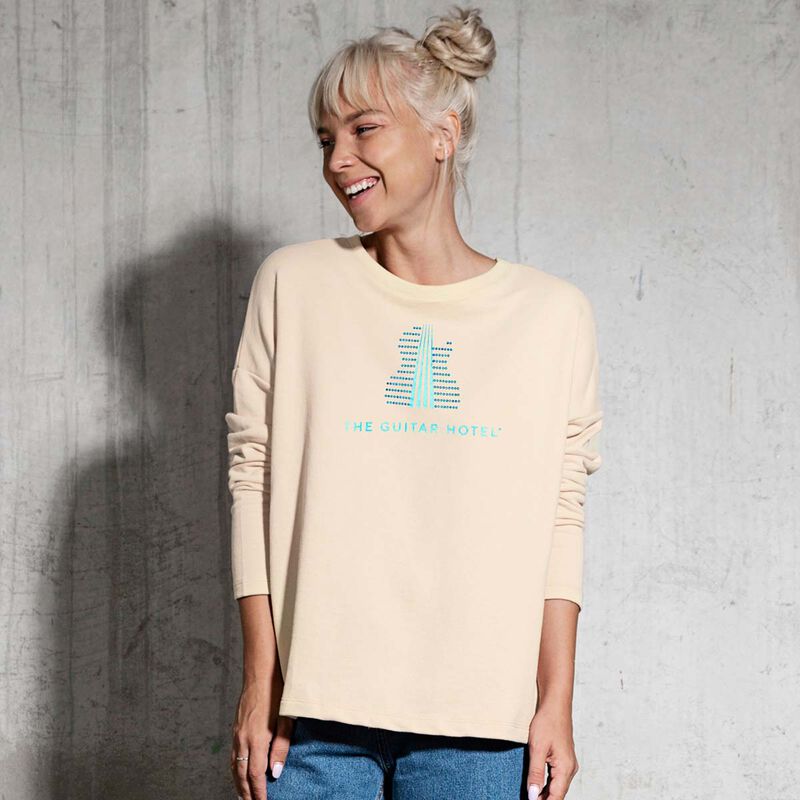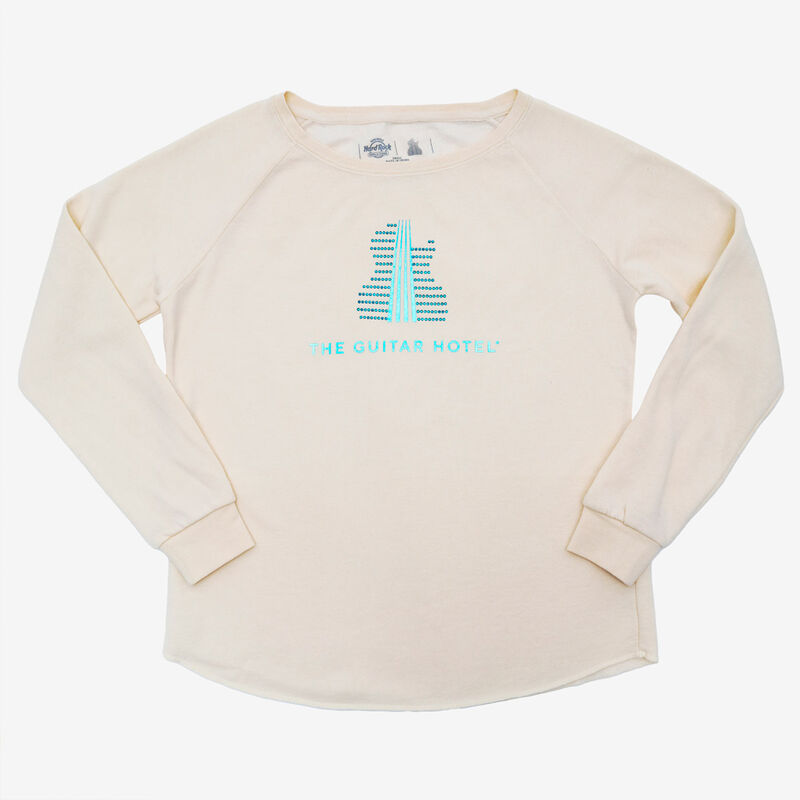 Hi! Please select the size option
Availability:
Select size for availability
Elevate your holiday traveling style with the Guitar Hotel Pullover Long Sleeve T-Shirt in elegant beige bone by Hard Rock. This crewneck pull-over features a stunning Guitar Hotel logo at the center, made of reflective, shiny rhinestones in a deep, reflective teal turquoise blue. It's the perfect accent piece for your travel wardrobe.
Bone Pullover Long Sleeve Fleece-Lined Sweatshirt
Front Design Features a Raised Guitar Hotel with Aqua Rhinestones
Imported: 52% Cotton & 48% Polyester