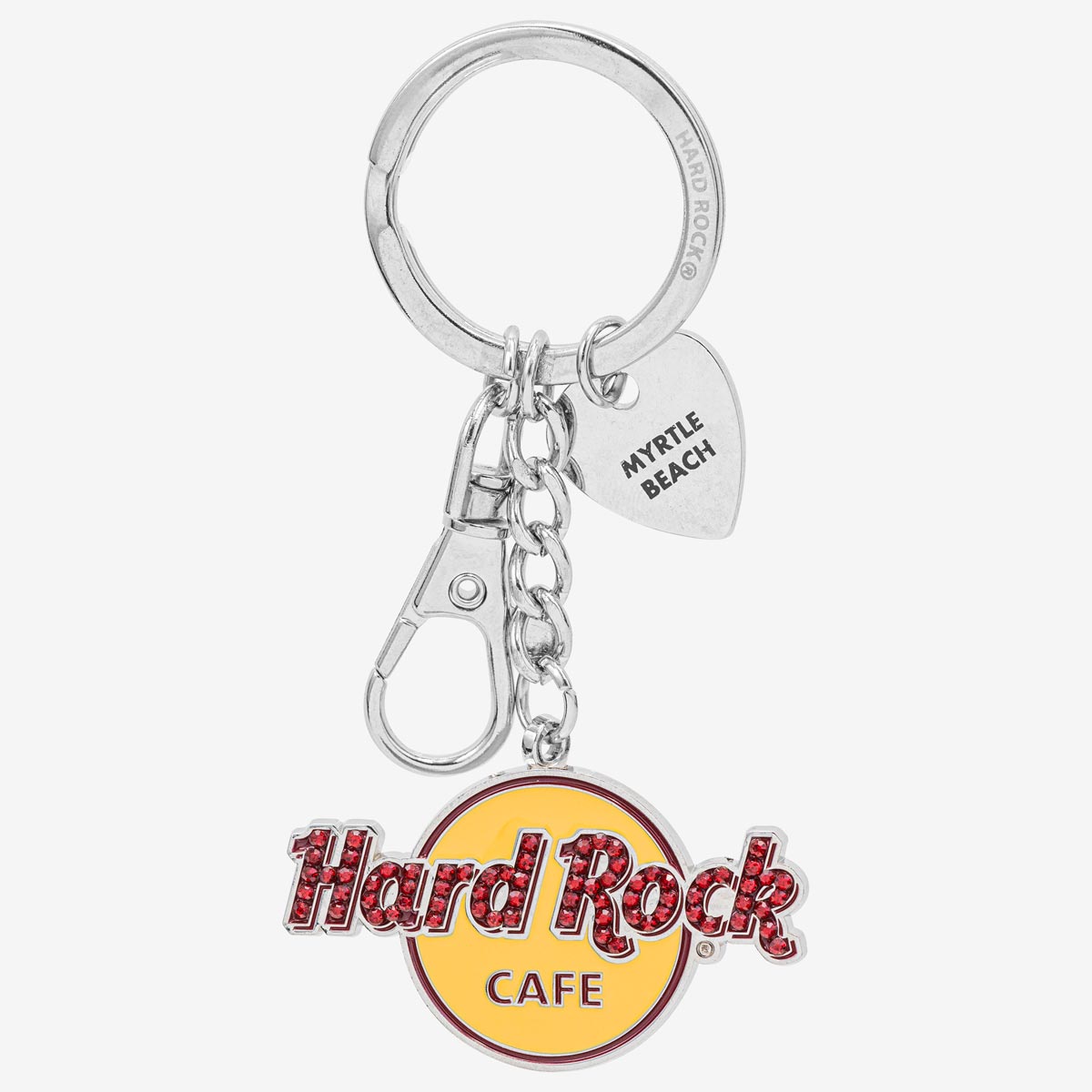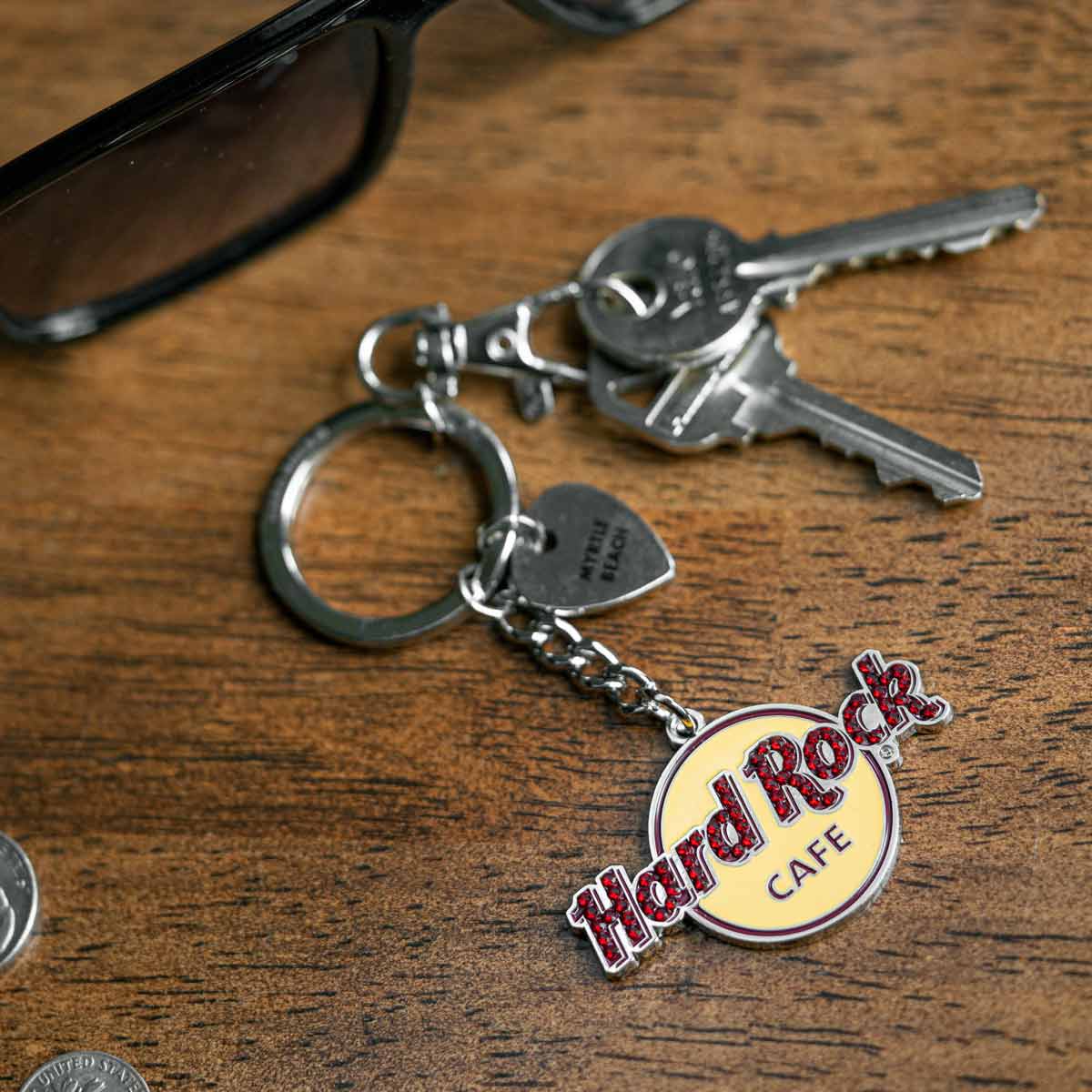 Rhinestone Logo Keychain with Clip and Guitar Pick Charm
Rock Your Keys with Style: Elevate your style to rockstar-status with the Silver Overlay Hard Rock Rhinestone Logo Keychain – a fusion of elegance and edginess that brings the spirit of music wherever you go. This keychain isn't just about holding keys; it's about making a statement that echoes the legacy of iconic tunes.
With the iconic Hard Rock medallion, this keychain is sure to make a statement and turn heads. The rhinestones across the logo add a touch of sparkle and glamour, making it a perfect gift for anyone who loves to stand out in a crowd.
🔴 Crimson & Gold Medallion: The crimson and gold Hard Rock Cafe logo medallion isn't just a logo; it's a signature that speaks volumes about your dedication to timeless melodies.
🎸 Guitar Pick Charm: Let your keys dangle a tribute to music with the guitar pick charm. It's not just an accessory; it's a nod to the soul-stirring riffs that define rock 'n' roll.
🌟 Silver Overlay Shine: The silver overlay doesn't just shine; it gleams like the spotlight on a stage. It's a statement piece that adds a touch of rockstar allure to your keys or bag.
👜 Clever Purse Clip: The clever purse clip isn't just functional; it's ingenious. It lets you rock your keys with flair, ensuring your style game remains as flawless as your taste in music.
🎶 Musical Connection: With every jingle, let the keychain remind you of the anthems that have fueled your life's journey.
🔑 Versatile Vibes: Whether it's unlocking doors, accessorizing your bag, or showcasing your musical soul, this keychain is the versatile sidekick you've been waiting for.
🎁 Gift of Elegance: Searching for a gift that'll resonate with the music lover in your life? This keychain is a harmonious gesture that'll strike a chord with their heart.