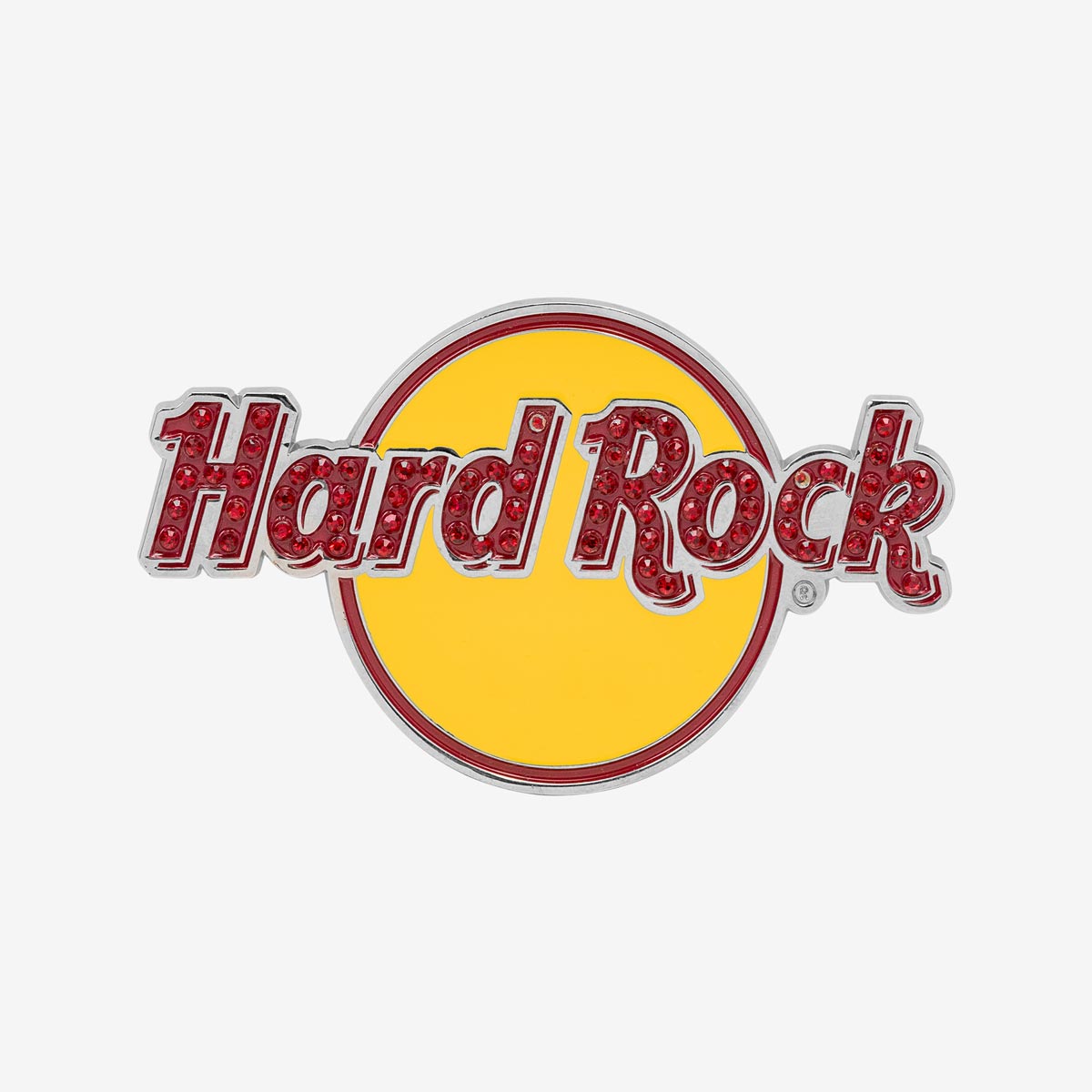 Hard Rock Cafe Logo Rhinestone and Enamel Magnet
Elevate your magnet game with the Hard Rock Logo Rhinestone and Enamel Magnet – a mini masterpiece that brings the bling and the boldness of rock 'n' roll to any metallic surface. This magnet isn't just about holding up notes; it's about making a statement that echoes the legacy of Hard Rock. Made of signature crimson and gold enamel with fine metal backings.
Whether you're relishing the memories of live shows, planning your next adventure, or simply enjoying some fridge artistry, the Hard Rock Logo Rhinestone and Enamel Magnet is the perfect sidekick. Let it shine, let it stick, and let the world know that rock 'n' roll isn't just a genre – it's a way of life.
Size specs: 1.72" x 3"
🌟 Glamour adorned logo: Sparkle like a star with the crimson and gold rhinestone-studded Hard Rock letters. It's not just a magnet; it's a dazzling display of your dedication to all things rock.
🔴 Bold & Beautiful: The crimson and gold enamel work adds a burst of color that's as bold as your music choices. It's an emblem that speaks volumes without uttering a word.
🎸 Circular Power: The gold, circular logo at the center isn't just a logo; it's a testament to the legendary Hard Rock brand. It's like holding a piece of rock history in the palm of your hand.
🌍 Global Connectivity: Stick this magnet on your fridge, locker, or filing cabinet, and suddenly you're connected to a worldwide network of Hard Rock enthusiasts. It's like you've brought the entire globe into your space.
🎶 Music Memories: Every time you pass by and catch a glimpse of the magnet, you'll be reminded of concerts, anthems, and the moments that defined your musical journey.
📌 Versatile Vibes: Stick it in your kitchen, your office, or your room – anywhere there's a metal surface, this magnet adds an instant touch of rock 'n' roll flair.
🎁 Gift of Glamour: Searching for a gift that screams "rockstar"? This magnet is a crowd-pleaser, a conversation starter, and the perfect gesture for any rock aficionado.