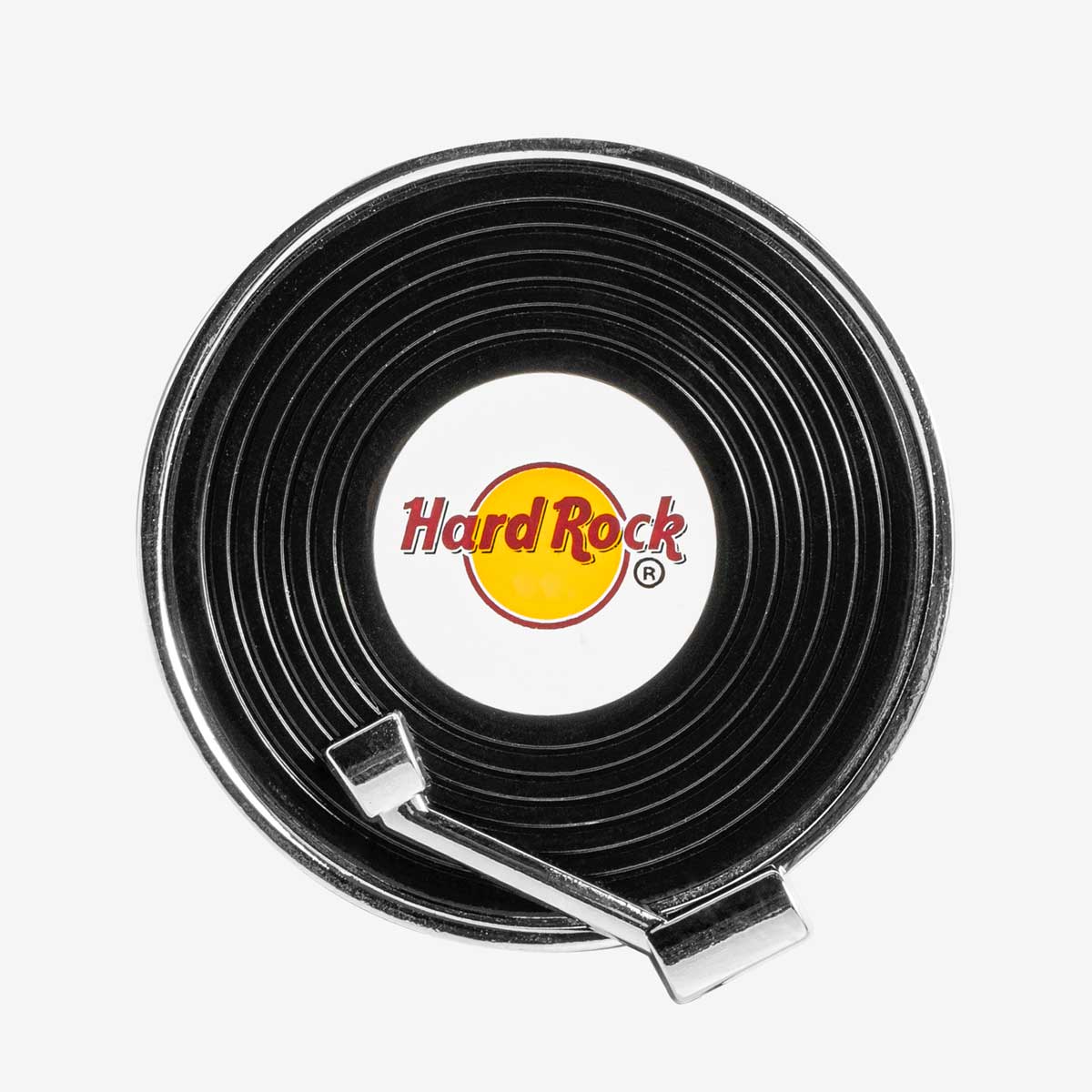 Hard Rock Cafe Logo Spinning Vinyl Record Magnet
Turn up the groove and make your fridge the envy of all others with our Hard Rock Cafe Logo Spinning Vinyl Record Magnet! This little piece of rock 'n' roll magic isn't just a magnet; it's a mini party waiting to happen right on your refrigerator or any stainless steel surface that's craving a touch of iconic art.
Featuring a black noir record with the classic Hard Rock logo at the center, it is sure to be a hit for yourself or any music loving friends.
Add some rock and roll style to your fridge or magnet board with the Hard Rock Spinning Record Magnet. Featuring high-quality materials and a striking logo, this magnet is perfect for any occasion. Shop now and add some edge to your space.
🎵 Spin-tacular Design: Behold the centerpiece – a spinning vinyl record that's not just a magnet, it's a visual extravaganza. As it twirls, it's like your fridge just snagged front-row seats to the most epic concert in town.
✨ Collector Approved: We've added more innovation than a rockstar's wardrobe change, ensuring that every angle catches the light and dazzles like the star you are. This magnet doesn't just stick, it shines!
🎸 Crimson & Gold Swagger: Get ready to reminisce! Our classic logo, in timeless crimson and gold, has been rocking it for over 50 years. It's the badge of honor for the true rock aficionado.
🕺 Rock 'n' Roll Attitude: Stick it on your fridge, and suddenly you'll feel your cooking skills elevate to rockstar chef levels. Need a midnight snack? You're reaching into a backstage VIP lounge.
🥁 Partying Perks: Friends over? Watch their eyes light up as they notice the spinning vinyl record magnet. You've just set the tone for a night of fun, laughter, and impromptu dance-offs.
🍻 Liquid Courage Companion: Need inspiration to crack open that soda or brew? This magnet is your drinking buddy, reminding you to keep the party going and the music blaring.
💃 Anywhere, Anytime: Not limited to your fridge, this magnet will stick around wherever there's steel. Jazz up your locker, filing cabinet, or even your garage toolbox. Rock 'n' roll has no boundaries!