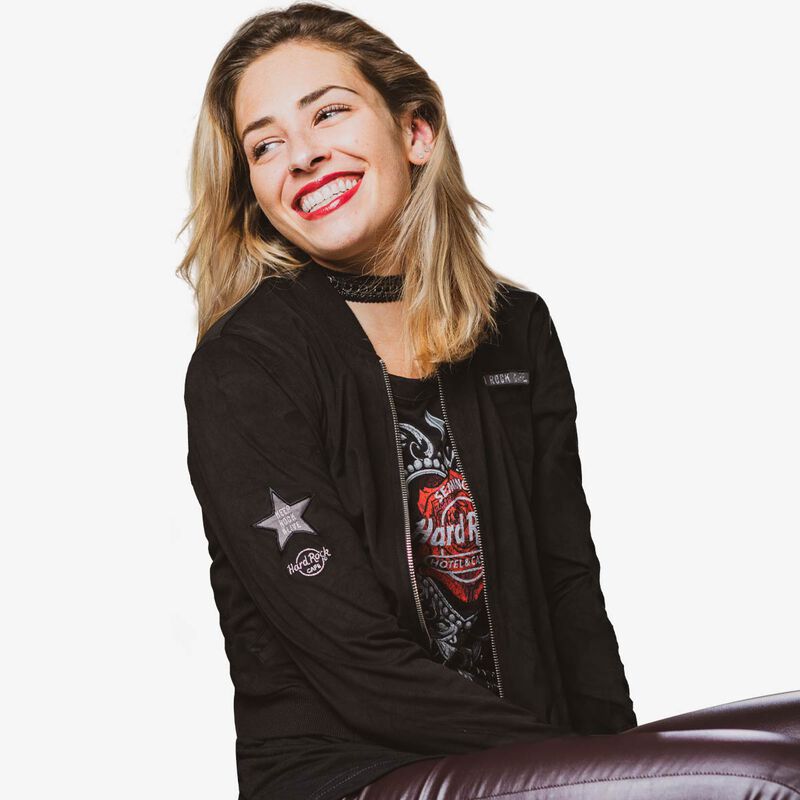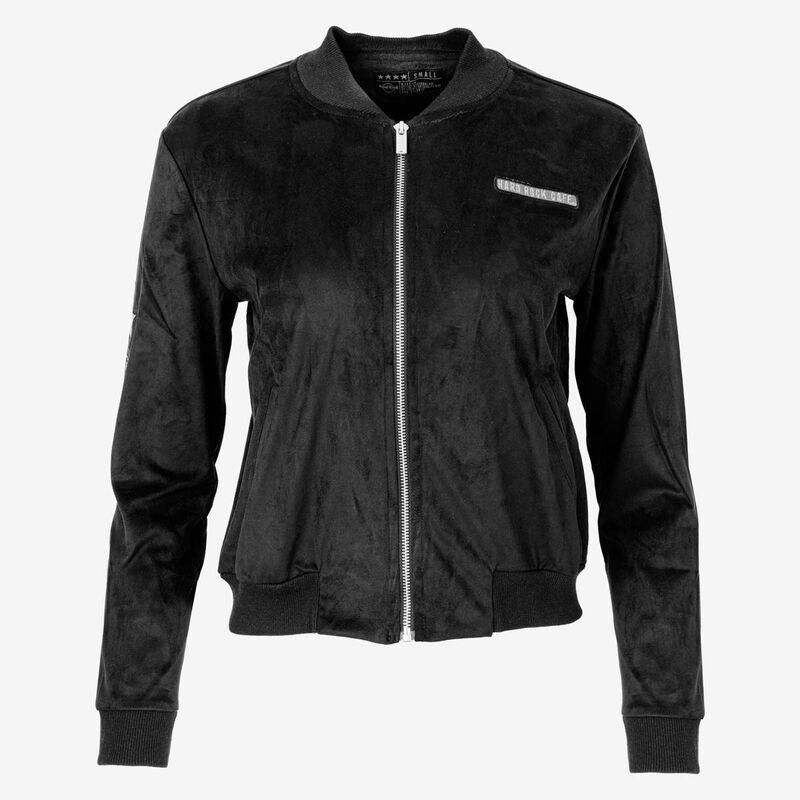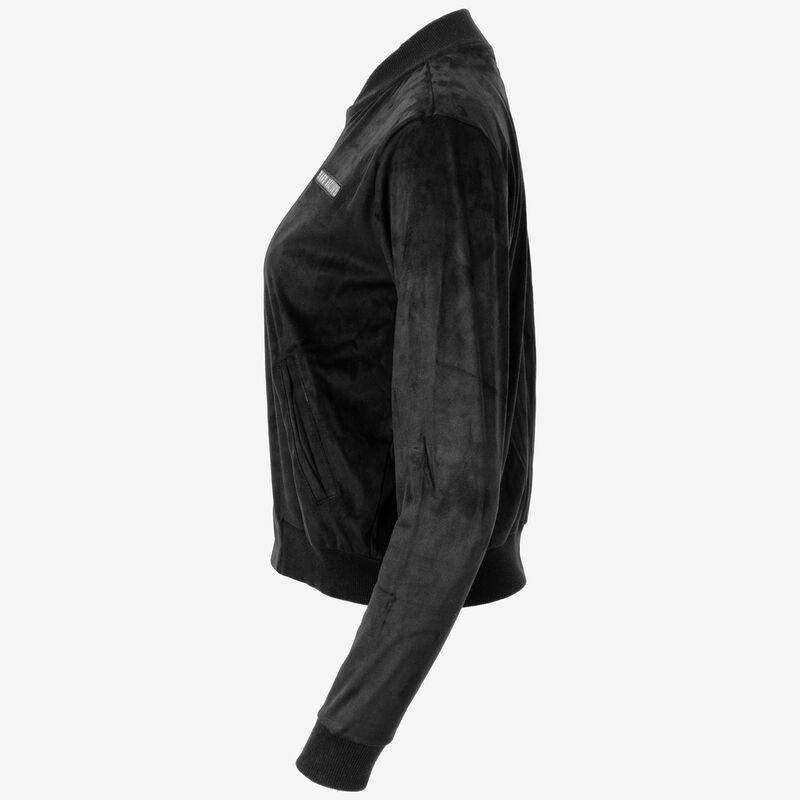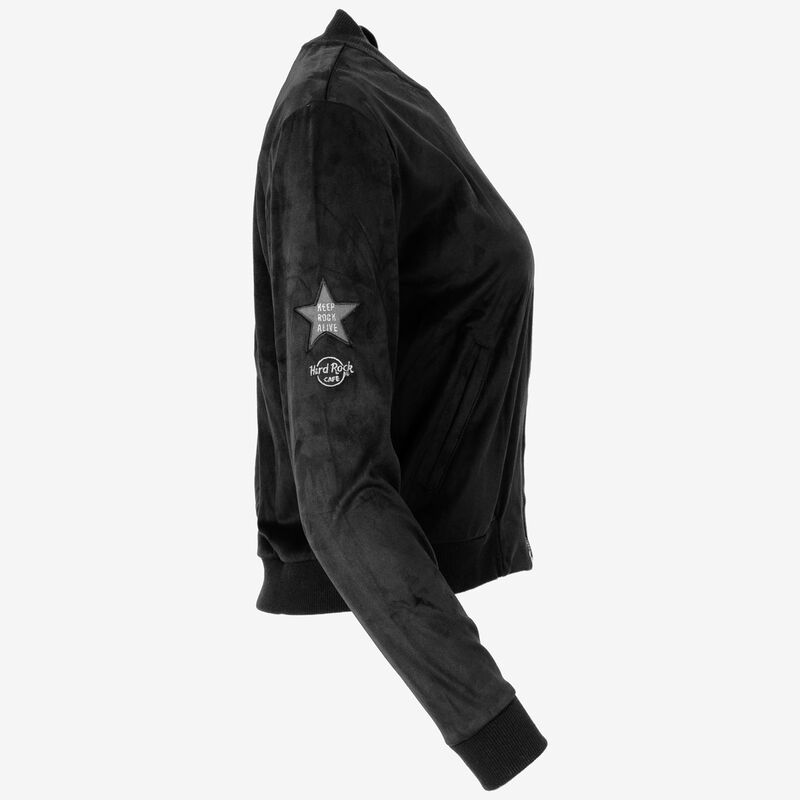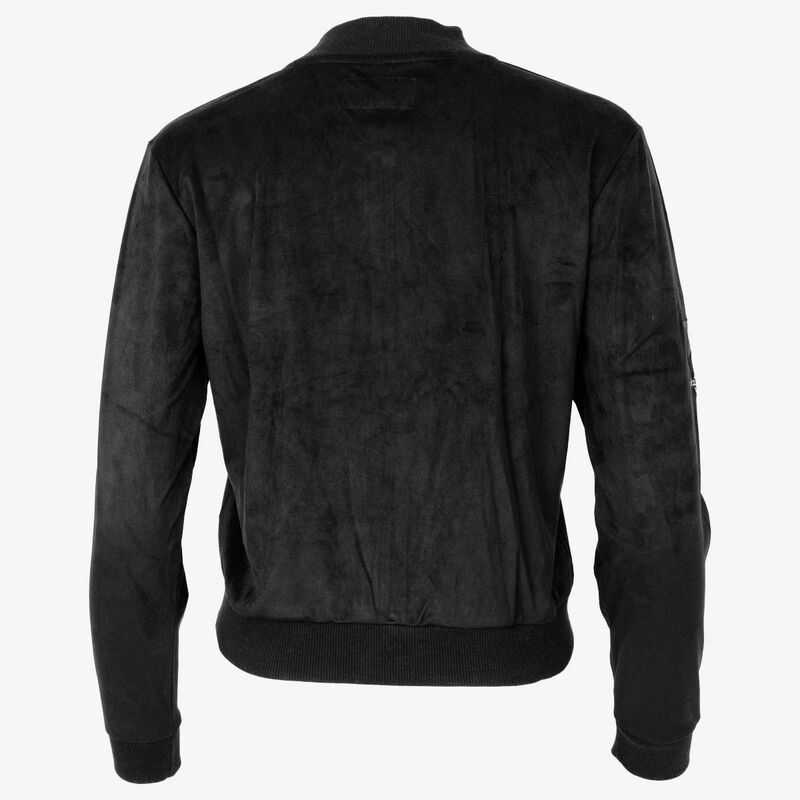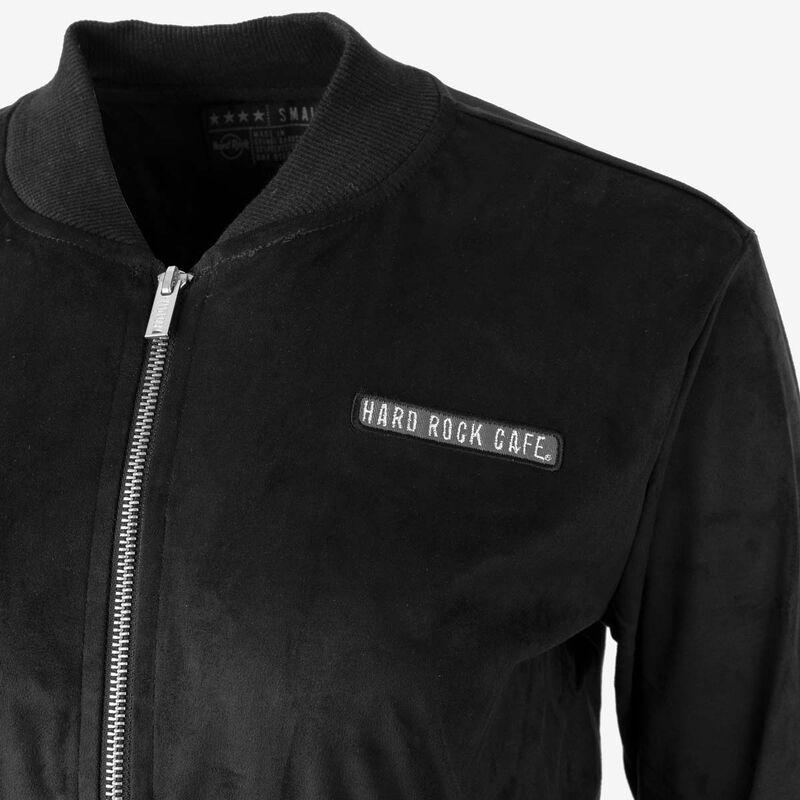 Slim Fit Zip Up Bomber Jacket in Black Noir Velvet
JACKETS
Availability:
Select size and city for availability
Introducing the epitome of cool jackets, like ever: our Slim Fit Zip Up Bomber Jacket in Black Noir Velvet. Designed to elevate your style quotient, this bomber jacket is a must-have wardrobe essential.
Here's why it deserves a spot in your closet:
Silver overlay zipper allows you to wear it open, closed, or around your waist or shoulders with ease
Made of an ultra-soft velvet velour stretch moven - so you can dress it up or down i
It's lightweight stylish twist on a classic bomber
Plus, it features silver foil patch that says "Hard Rock Cafe" across your heart. Catchy patch that says, 'Keep Rock Alive' Star adds an element of edge, while the adjustable stretch ribbed cuffs and hem add soft lined front pockets. Protip: pair with our Classic tank or tee shirt and your favorite vintage denim jeans and you're out the door.
🌟 Keep Rock Alive: Adorned with a striking star patch, proudly displaying the iconic "Keep Rock Alive" slogan, this jacket is a tribute to the spirit of rock 'n' roll that courses through your veins.
🎸 Signature Patches: On the left side, discover the intricate silver-threaded patches showcasing the names of legendary Hard Rock Cafe logo, reflecting your passion for music and travel.
💎 Subtle Elegance: The right sleeve features the unmistakable Hard Rock Cafe logo patch, a subtle yet powerful nod to your unwavering connection to the heart of rock culture.
🧥 Exceptional Craftsmanship: Crafted with the finest black noir velvet volour, this bomber jacket exudes sophistication and luxury. The silver thread detailing adds a touch of shimmer, making you shine just like the stars on stage.
🎶 Softness Redefined: Slide into unparalleled comfort with its incredibly soft texture. The jacket feels like a second skin, allowing you to rock out in style without compromising on comfort.
👗 Flawless Fit: With stretched ribbed cuffs, this jacket ensures a perfect fit, giving you the freedom to move with the rhythm of your life. The tailored design effortlessly flatters your silhouette.
👜 Functional Pockets: Featuring front pockets, this bomber isn't just about style—it's practical too. Keep your essentials close at hand while you navigate the urban jungle or groove at a live concert.
The Zip Up Black Velvet Bomber by Hard Rock is more than just a jacket; it's a statement, a symbol of your dedication to the very ethos. Whether you're hitting the city streets or hitting the stage, this jacket will keep you looking and feeling like the super-star that you are. Embrace the legacy, embrace the style – shop our bomber today!