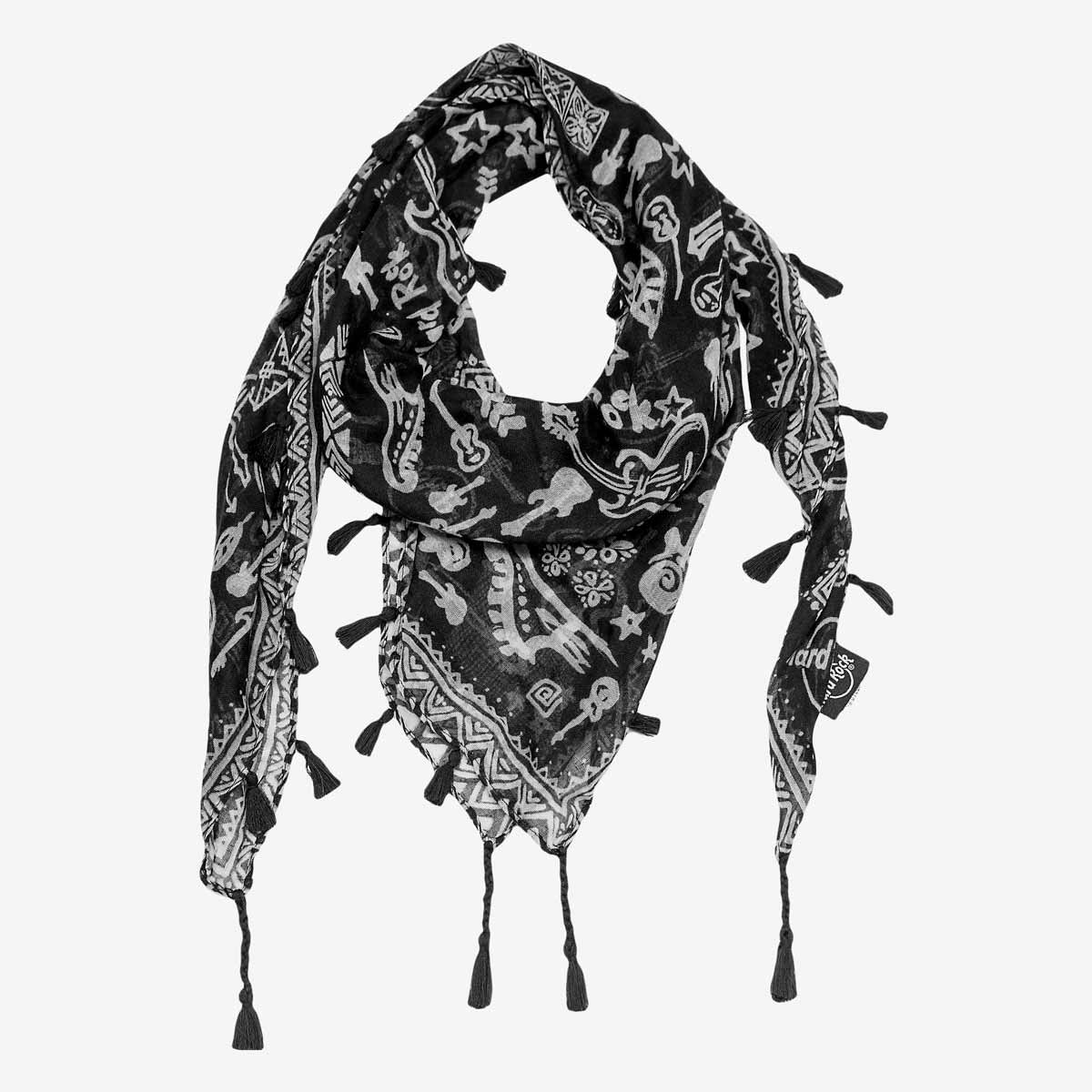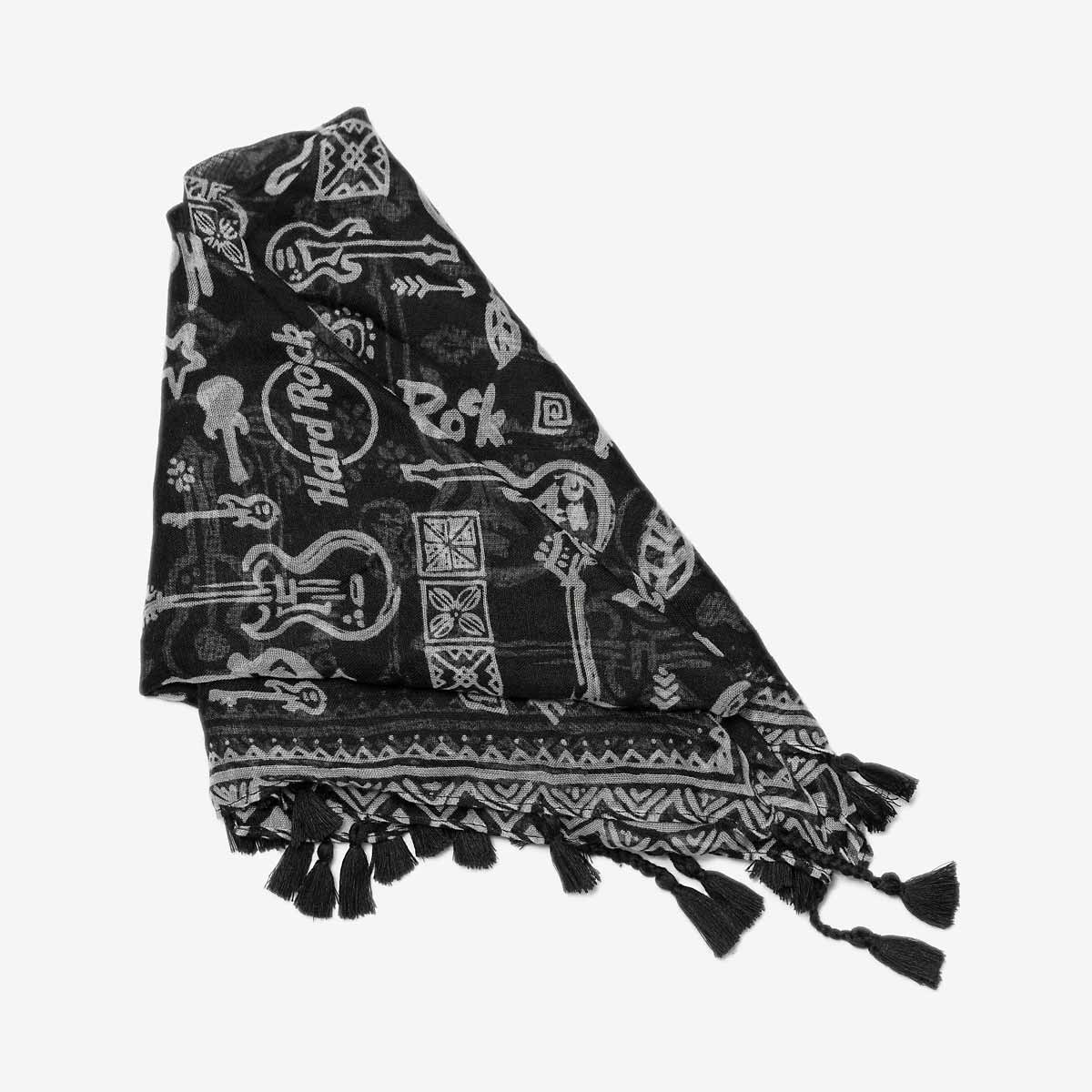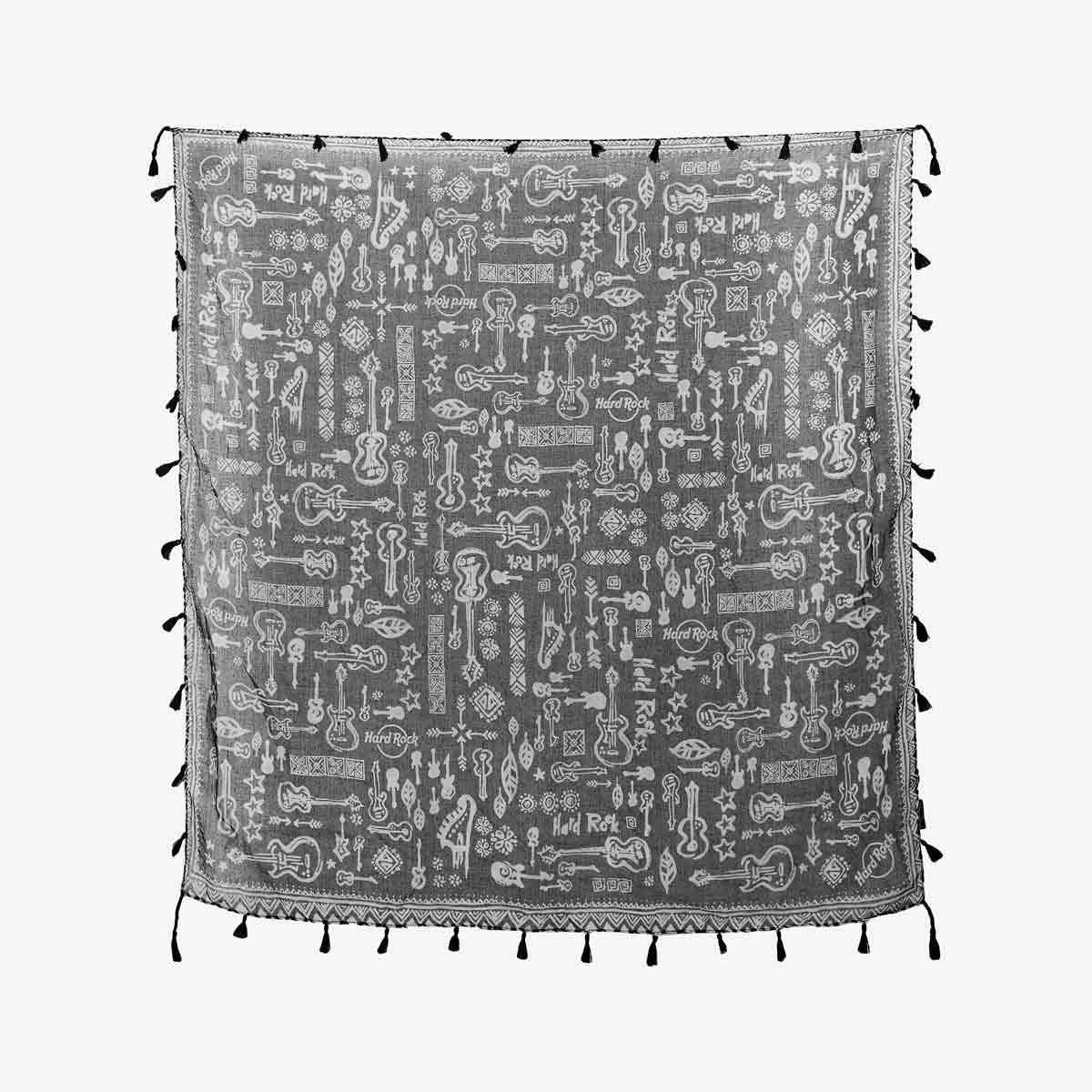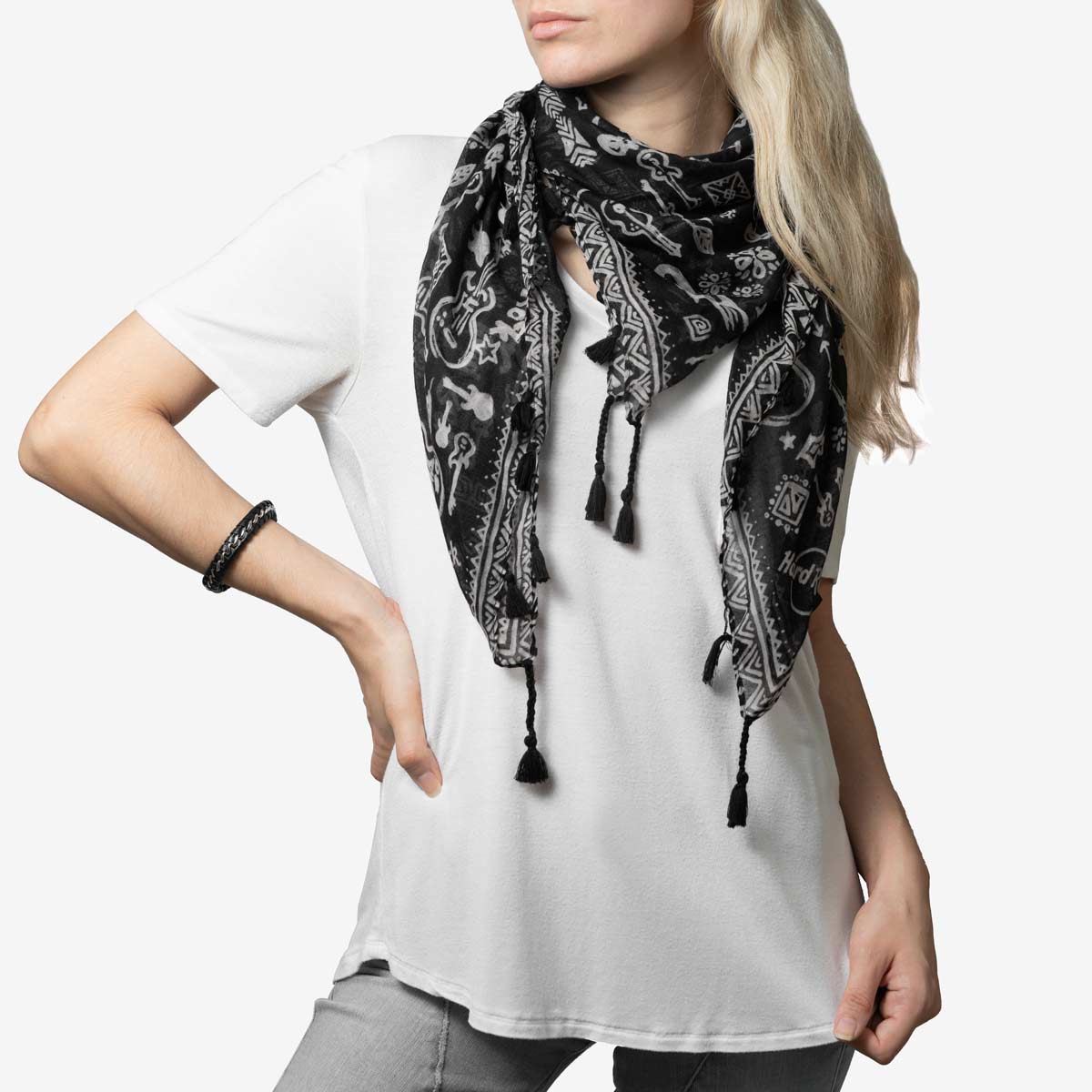 Multi Guitars Scarf with Tassels
39" x 39" Square Scarf Black and Cream 100% polyester Chiffon with digitally printedHand Wash or Machine Wash in Garment bag with cool to warm waterHang Dry. Iron on low heat if necessary
Fabric Content: 100% Polyester Chiffon
Size:39" x 39"
Care Instructions: Hand wash or machine wash gentle cycle with warm water in a garment bag. Gentle spin and hang wet. Iron low heat if necessary.