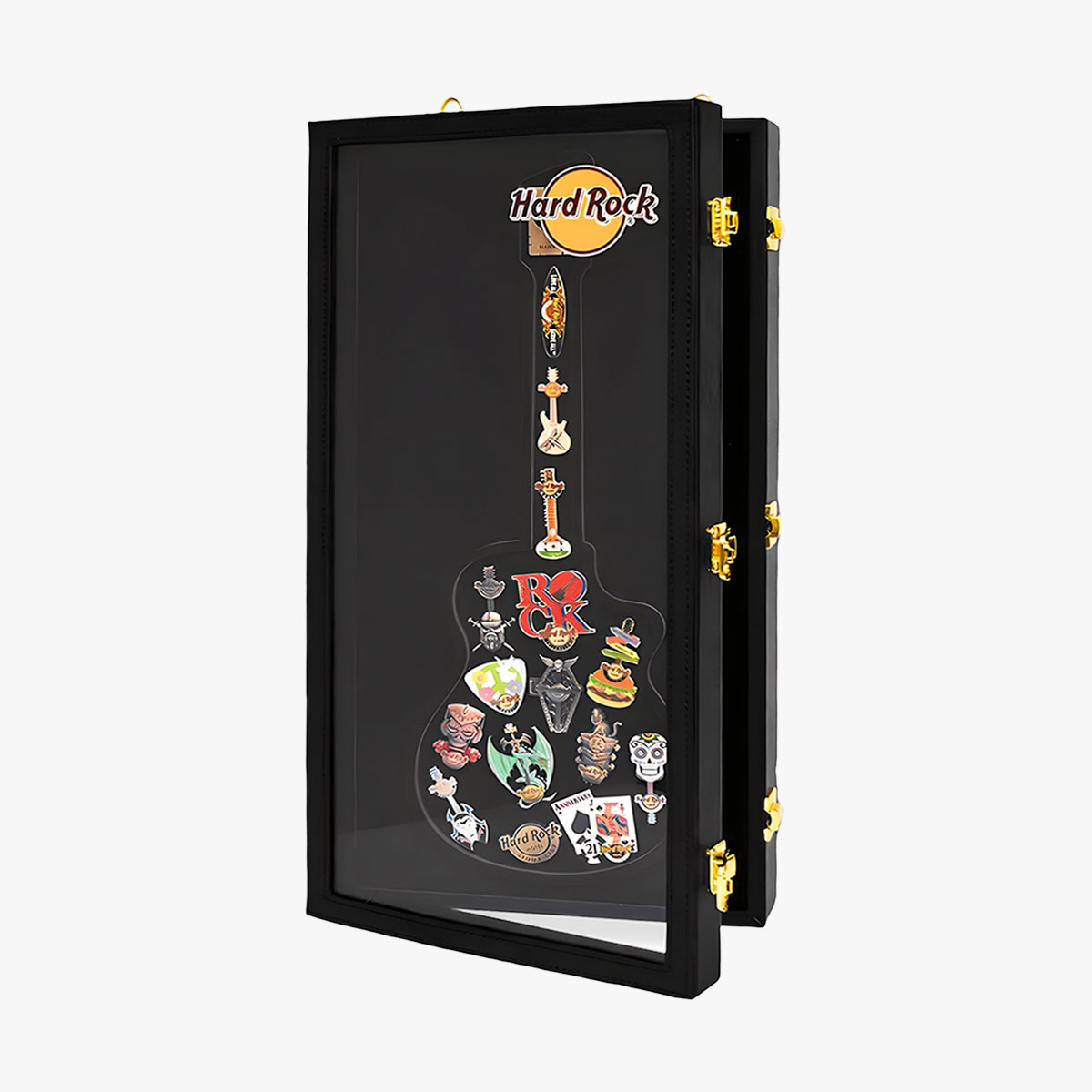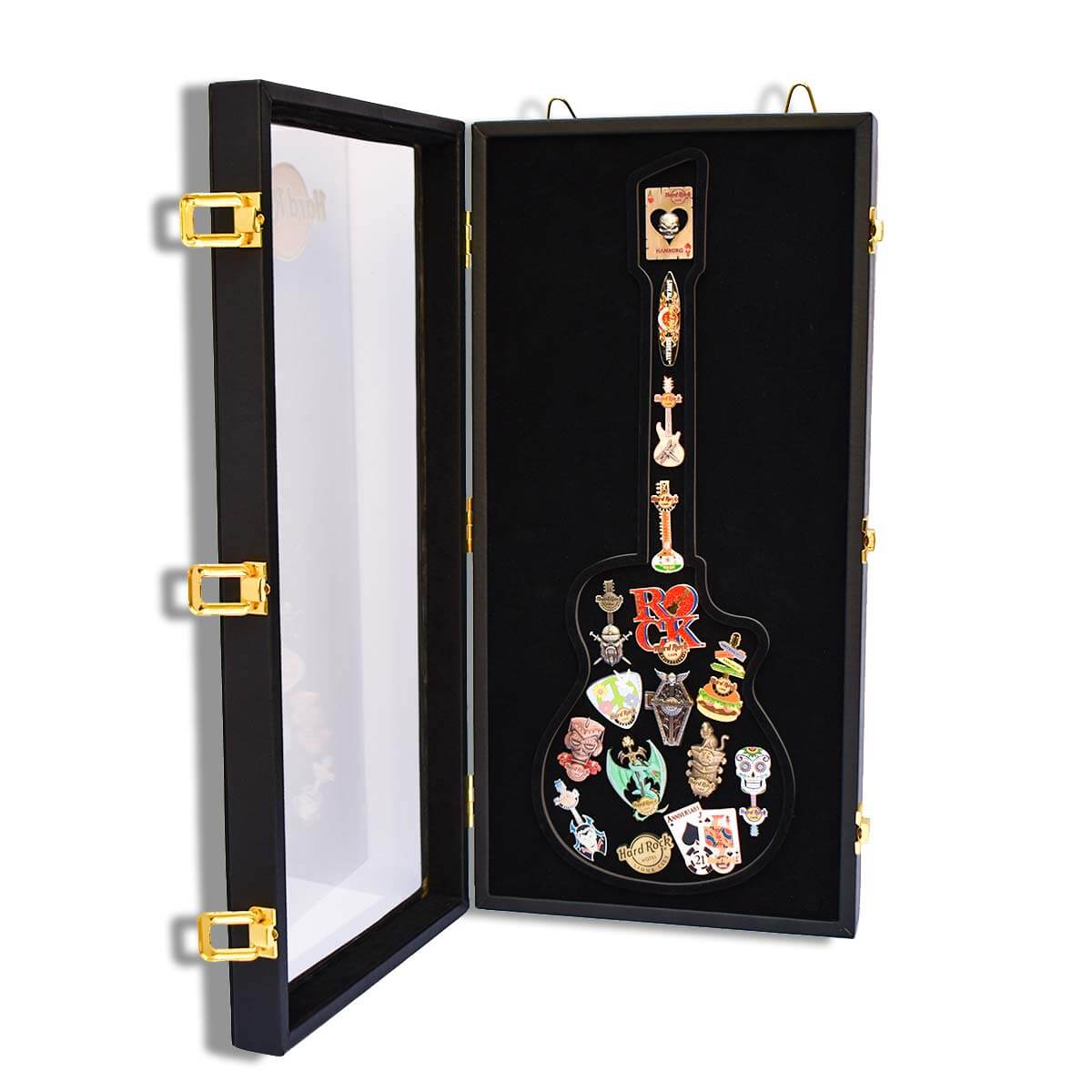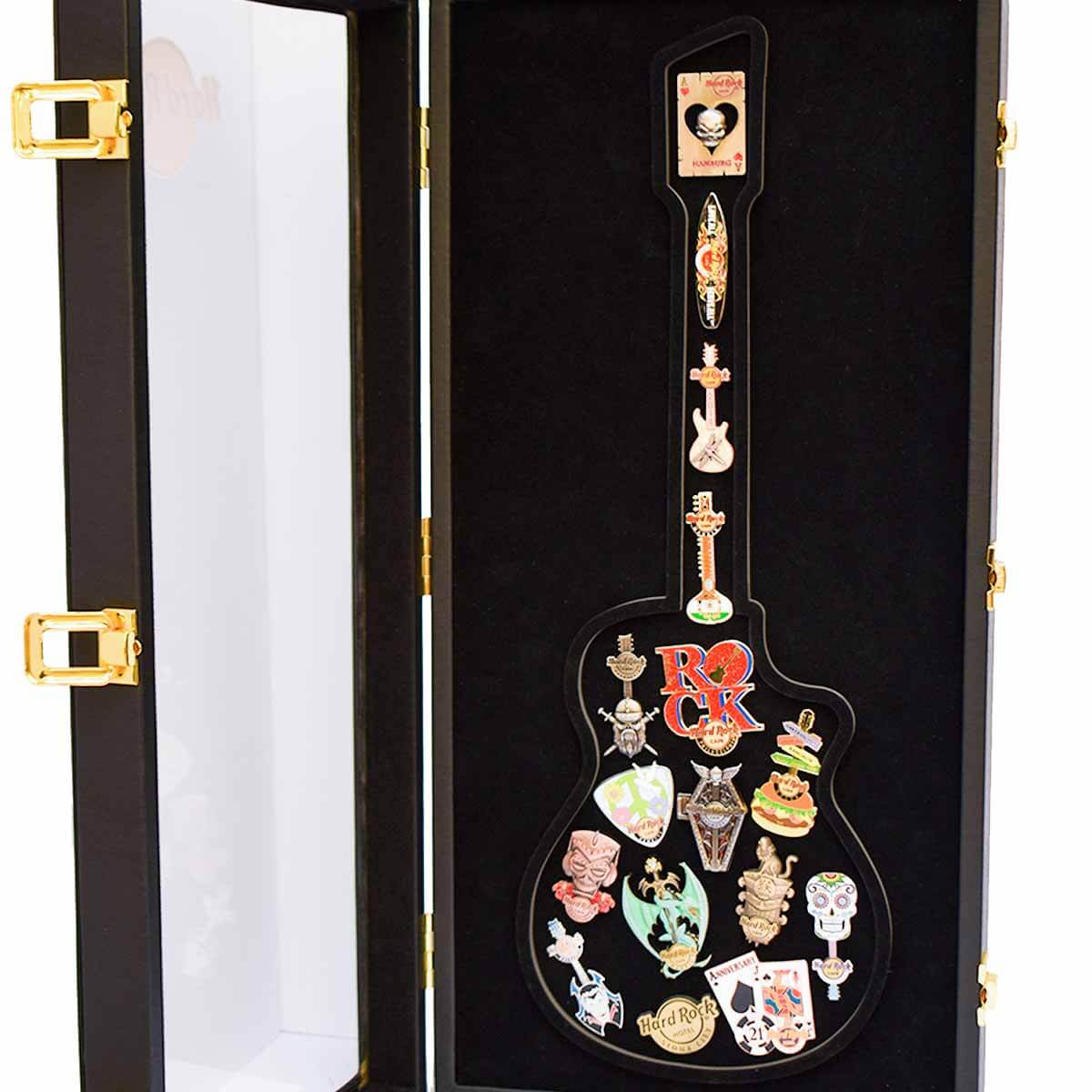 Availability:
This item is currently not available
Proudly display your pin collection in this Hard Rock, glass-door pin display case. Follow the outlined guitar-shape for an artful mosaic pattern or place pins anywhere into the foam backing. For safe-keeping and displaying your collection with pride. Get your pin case, supplies are very limited - while supplies last!
Disclaimer: Pins not included. Our pin case measures: 20" x 9.75" x 3"
Pin display size specs: 20" x 9.75" x 3"
The soft stitched case comes equipped with brass hinges, door latches and wall brackets.
Pin display case does not include the pins shown in images, but gives you an idea how to showcase
Display open or closed, on your favorite book shelf, and take it to your favorite pin events