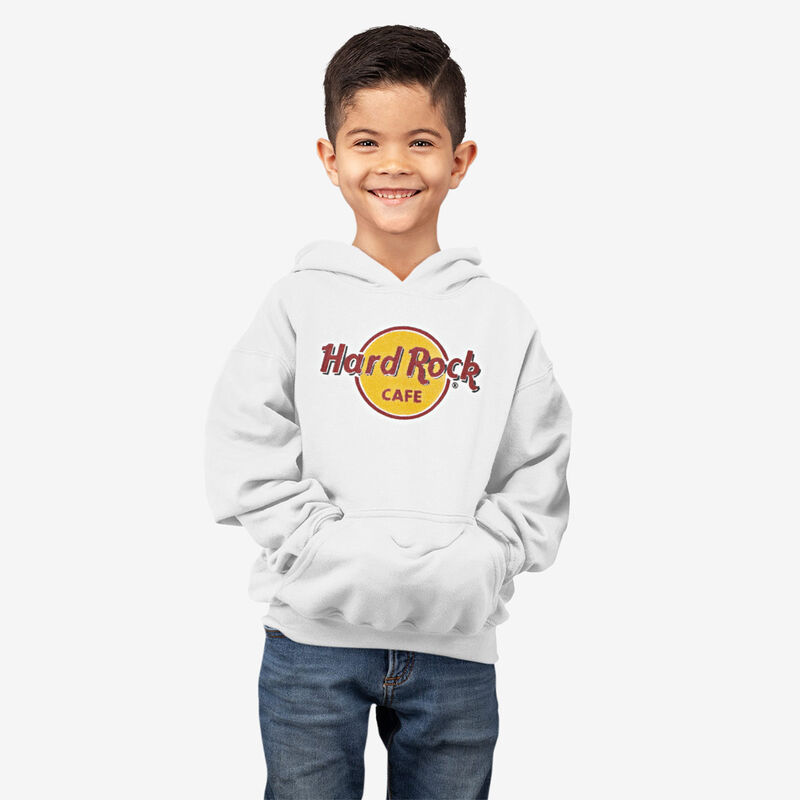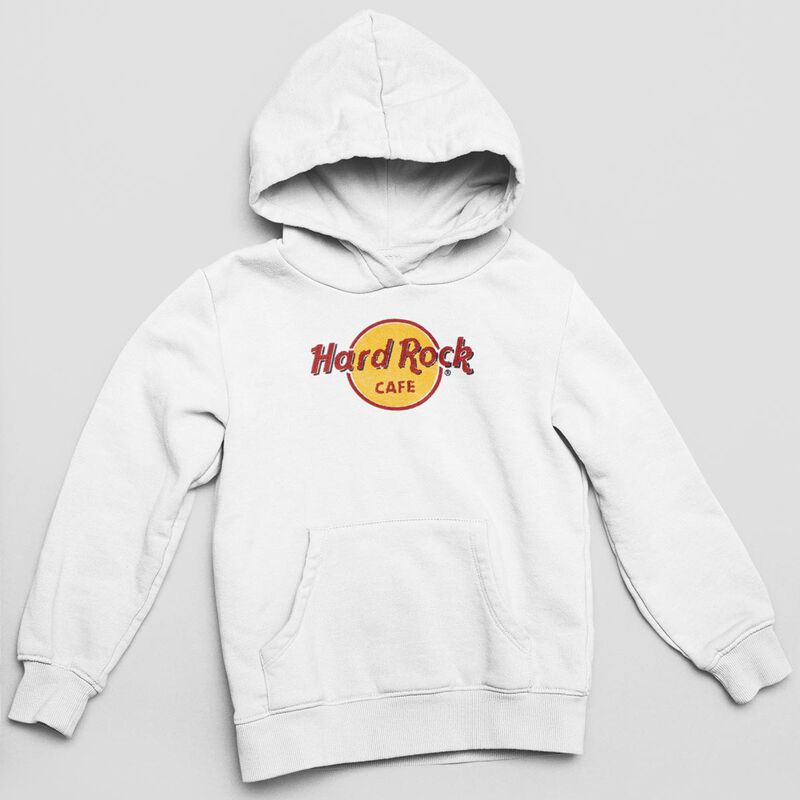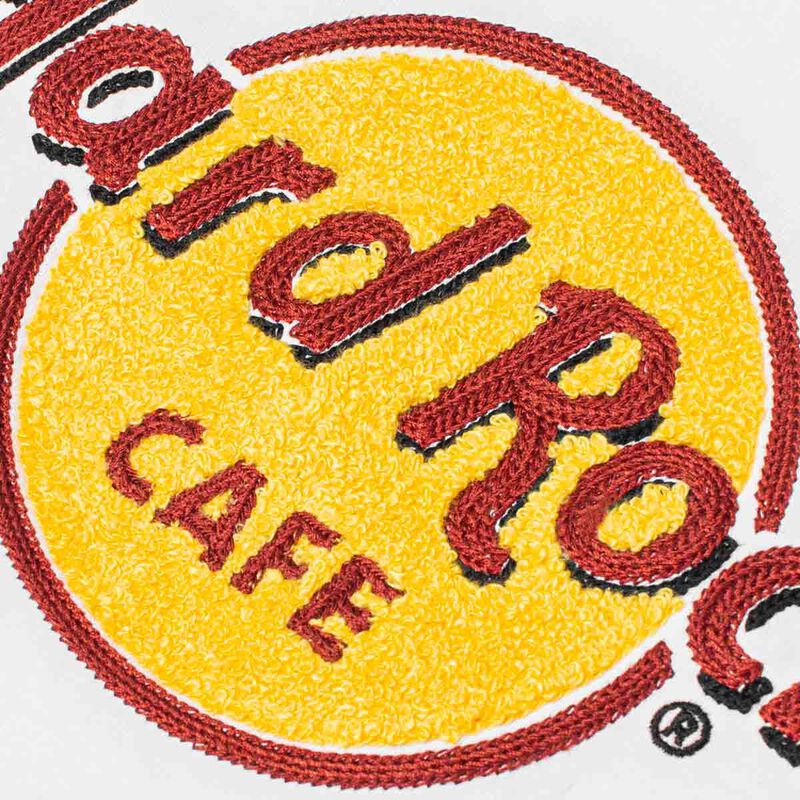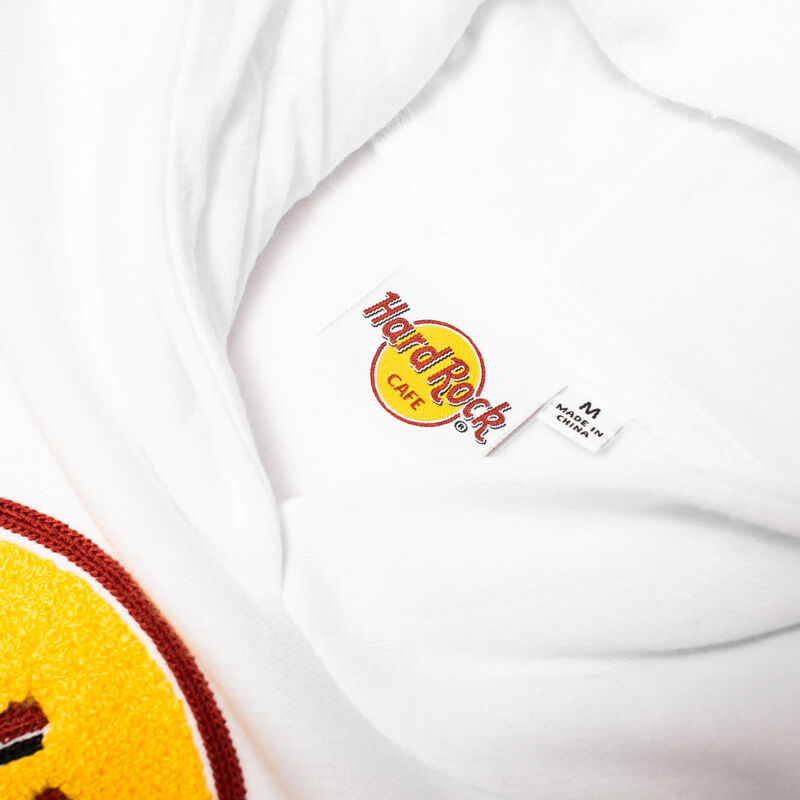 Price reduced from

$50.00

to
$40.00
Hi! Please select the size option
Hi! Please select the city option
Availability:
Select size and city for availability
Meet your new favorite collector's Hard Rock hoodie for kid's!
Featuring a raised and fuzzy 3D logo in captivating crimson and gold against a luxuriously soft white fleece backdrop. Transform your wardrobe with this standout hoodie that captures the perfect blend of style and comfort! The white pullover hoodie is made to fit them comfortably, with a classic fit of a cotton jersey fabric that is designed to move with them wherever they are off to next.
With its chenille chain embroidery, this hoodie is sure to make a statement, while keeping them warm and comfortable. Whether they are running around the playground or just lounging around the house, this hoodie is the perfect choice.
Here's why this hoodie deserves add to bag lightening fast:
🔥 Raised & Fuzzy Logo: The iconic Hard Rock Cafe Fuzzy Chenille Logo takes center stage, with its tactile 3D design adding a dynamic touch.
✨ Crimson & Gold Elegance: The classic combination of crimson and gold infuses sophistication and varsity style to their look.
🧥 Super Soft Fleece: Crafted from an ultra-soft fleece material, this hoodie offers unparalleled comfort and warmth.
💥 Enduring Appeal: Versatile enough for everyday wear, from lounging to outdoor adventures.
🌟 Iconic Youth Style: Unleash your youthful spirit and embrace the essence of Hard Rock Cafe's legendary vibe.