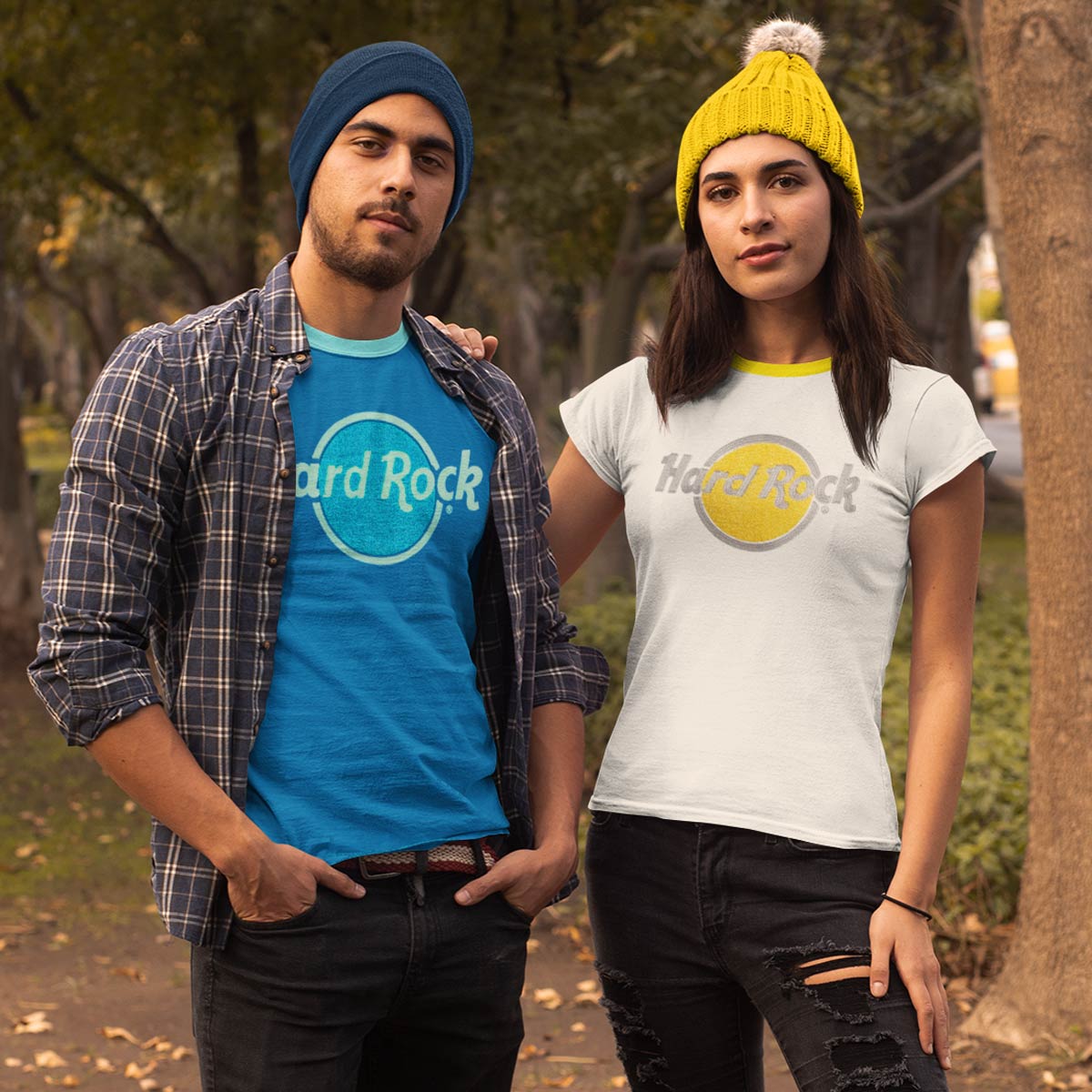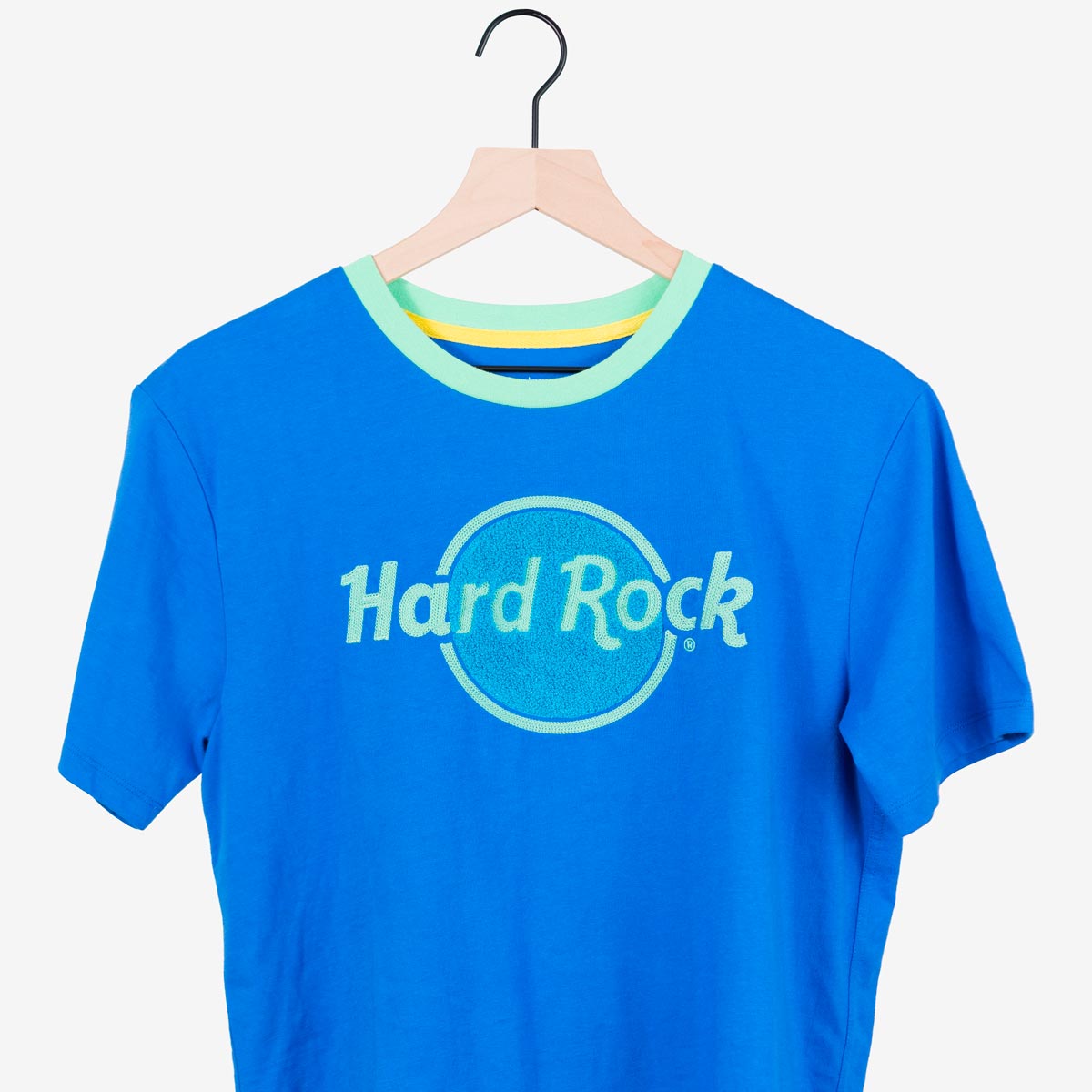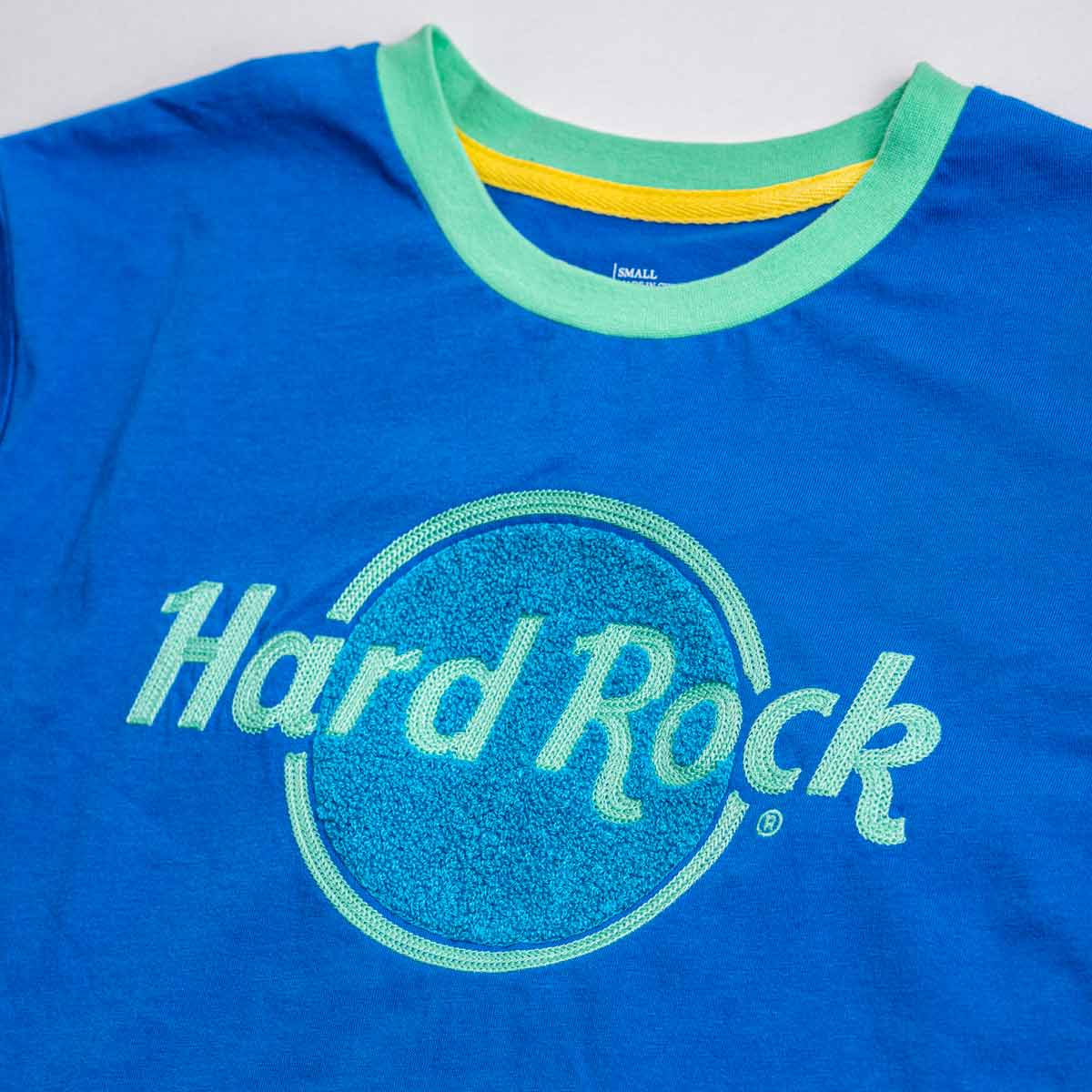 TEES
Chenille Chain Stitch Jersey Tee
Price reduced from

$40.00

to
$28.50
Hi! Please select the size option
Availability:
Select size for availability
Clear out your closet and make way for your new Hard Rock t-shirt, with a ring-neck detail twist.
Featuring a fuzzy textured Hard Rock Logo, fast forward your new winter wardrobe.
Made of a chenille and ribbon motif detail, your new Hard Rock tee is made to move you.
Bonus points: wear underneath your favorite flannel shirt or layer under your edgy leather jacket. Ready for winter and wherever you're off to next.
100% super soft cotton ringer tee
Fuzzy wuzzy textured chenille logo letters
Ribbon detail
Contrast ringer
Imported