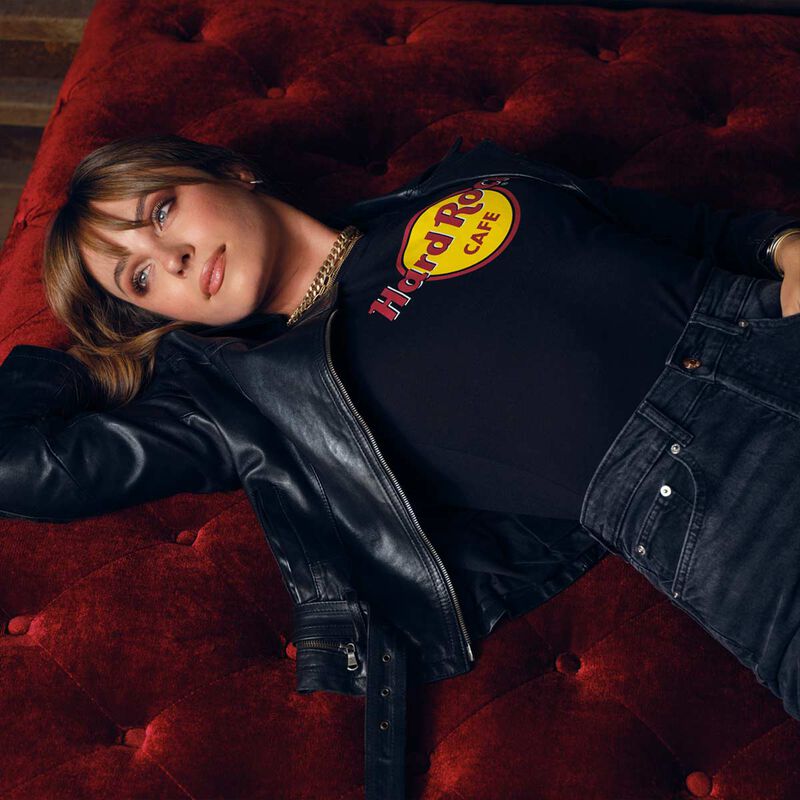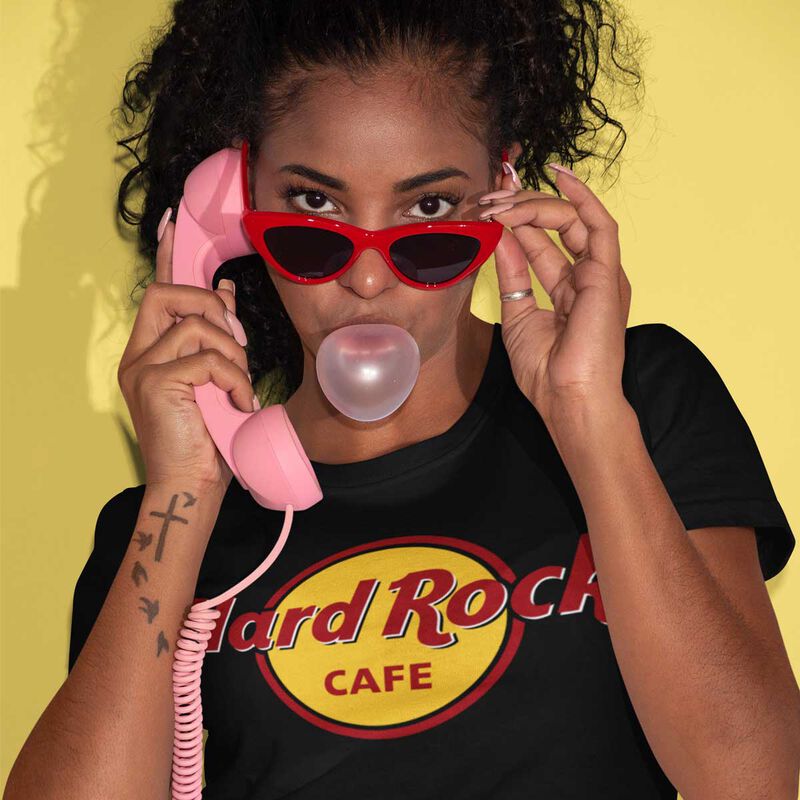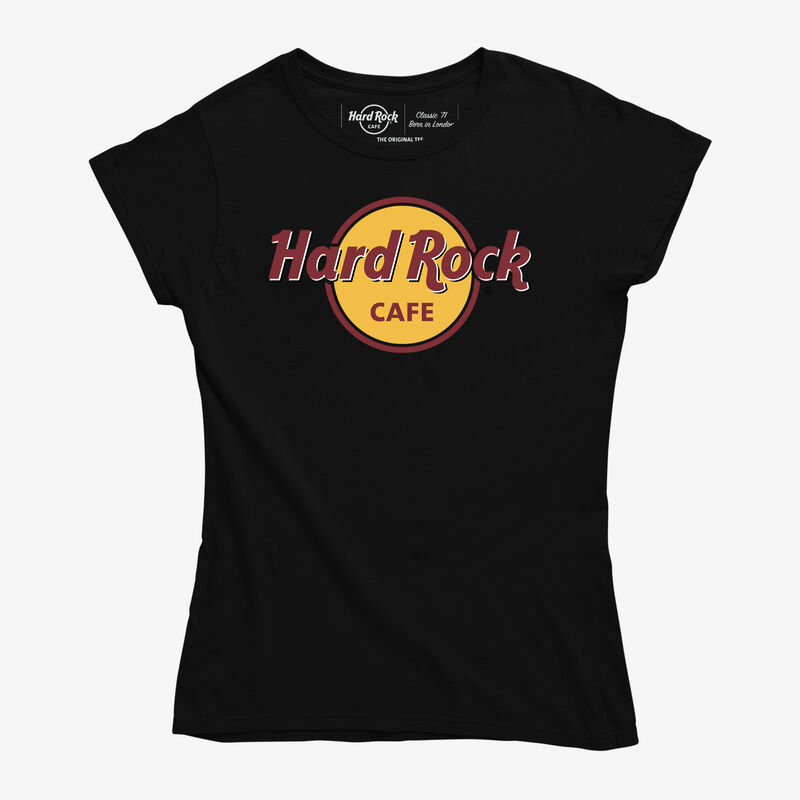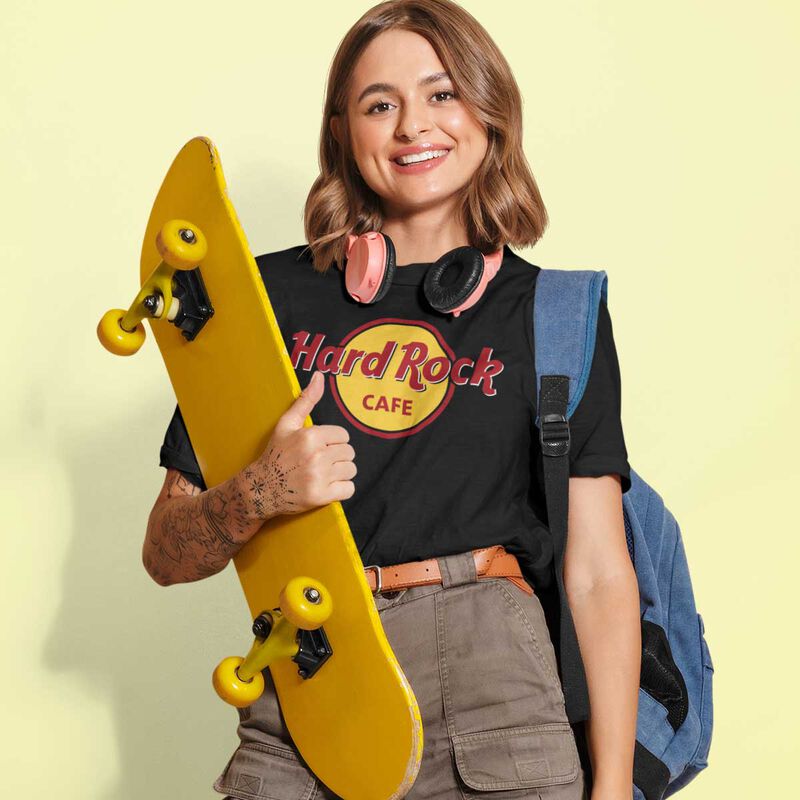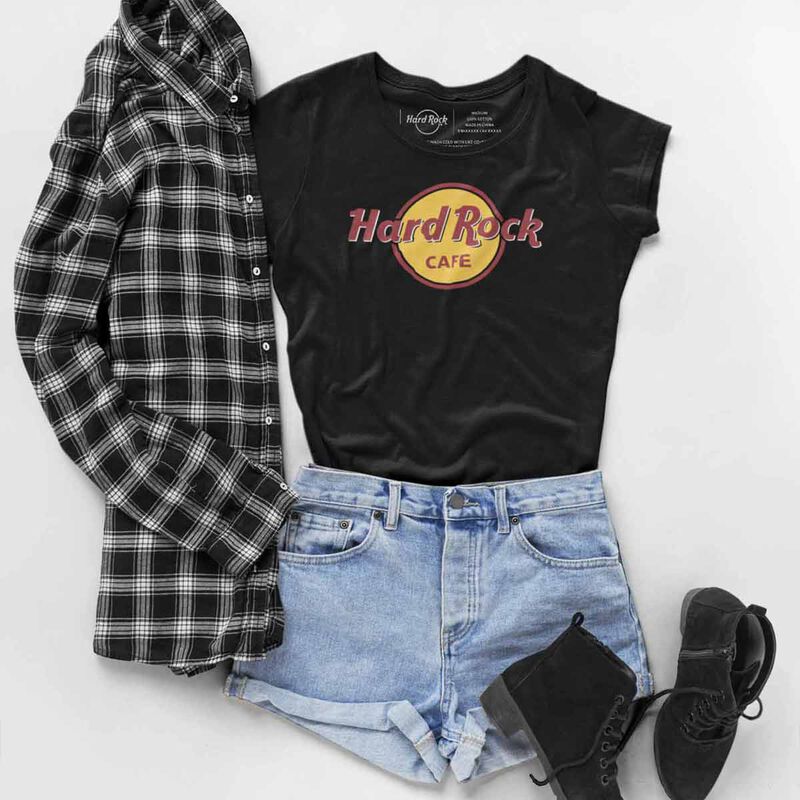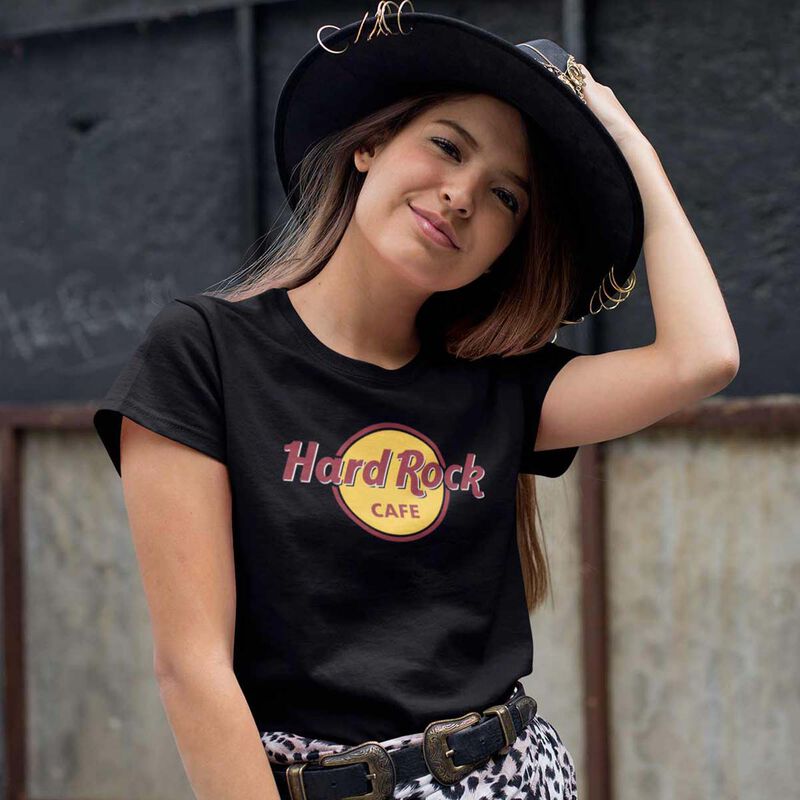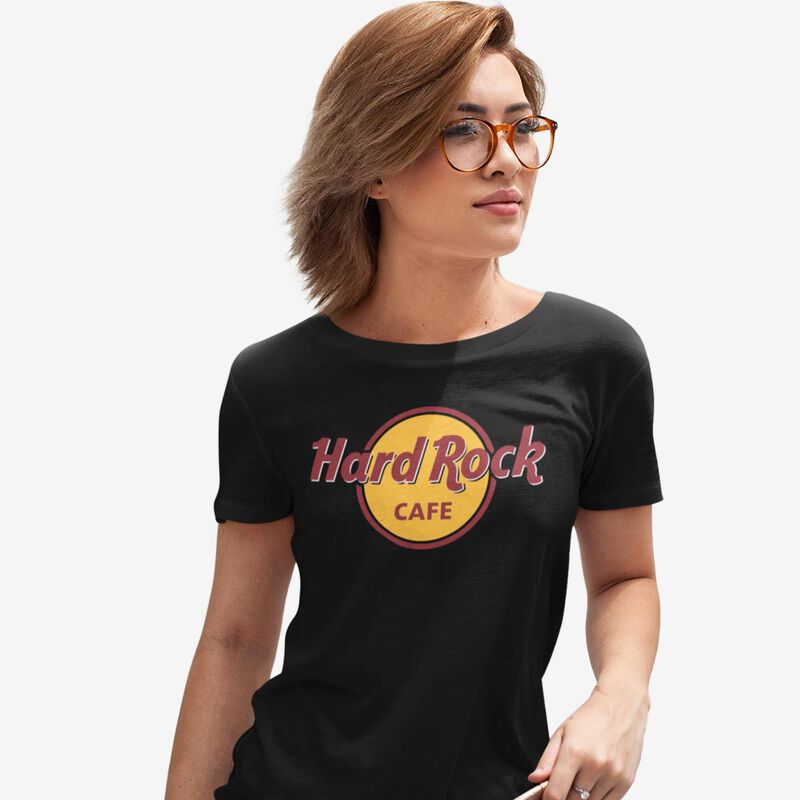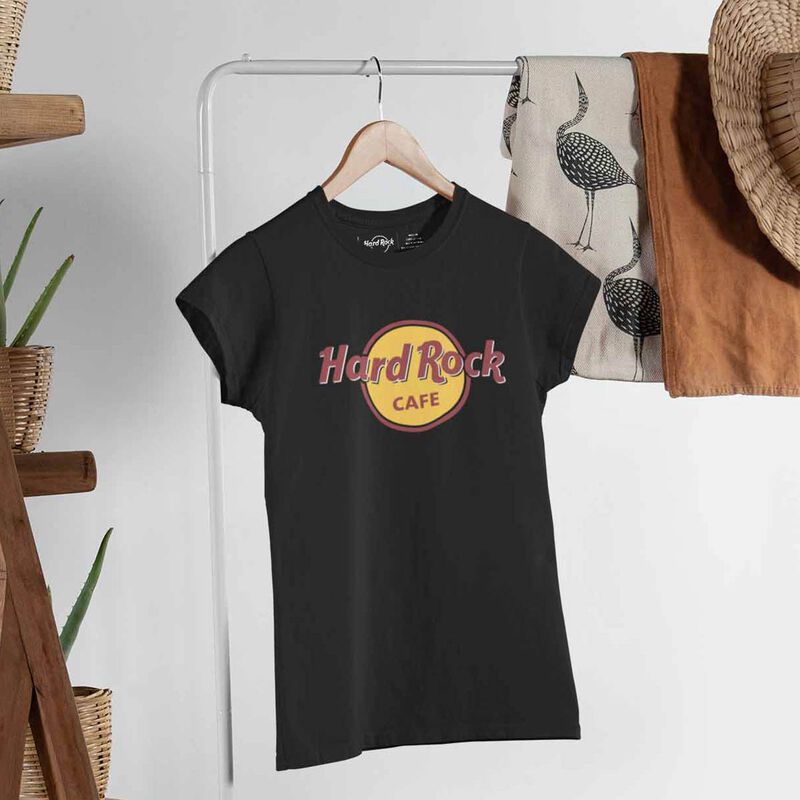 TEES
Women's Black Classic Logo Tee
Price reduced from

$30.00

to
$18.00
Hi! Please select the city option
Hi! Please select the size option
Availability:
Select city and size for availability
Dive into the unique with our Hard Rock Cafe-inspired classic black tee for women, featuring the captivating combination of crimson and gold.
A new twist on a timeless classic, this women's black logo tee features our iconic Hard Rock logo at the chest and is made from a soft cotton fabric for a lightweight, body-hugging fit. Check out entire Black Classic Logo Collection.
Here's why it's an absolute must: 🖤 Iconic Hard Rock Cafe logo in standout crimson and gold, for an alternative classic rock 'n' roll vibe. 🎸 Crafted from 100% cotton, it's your go-to for comfort in every situation. 💥 Machine wash safe – practicality meets rock 'n' roll edge. ⚡ Seamlessly transition from the gym to casual outings, and yes, even date nights. 🔥 Embrace your inner rocker, because you're so alternative, you're practically a walking jukebox. Get ready to rock the scene with a touch of classic rock 'n' roll rebellion, all while embracing the legendary spirit of Hard Rock Cafe!