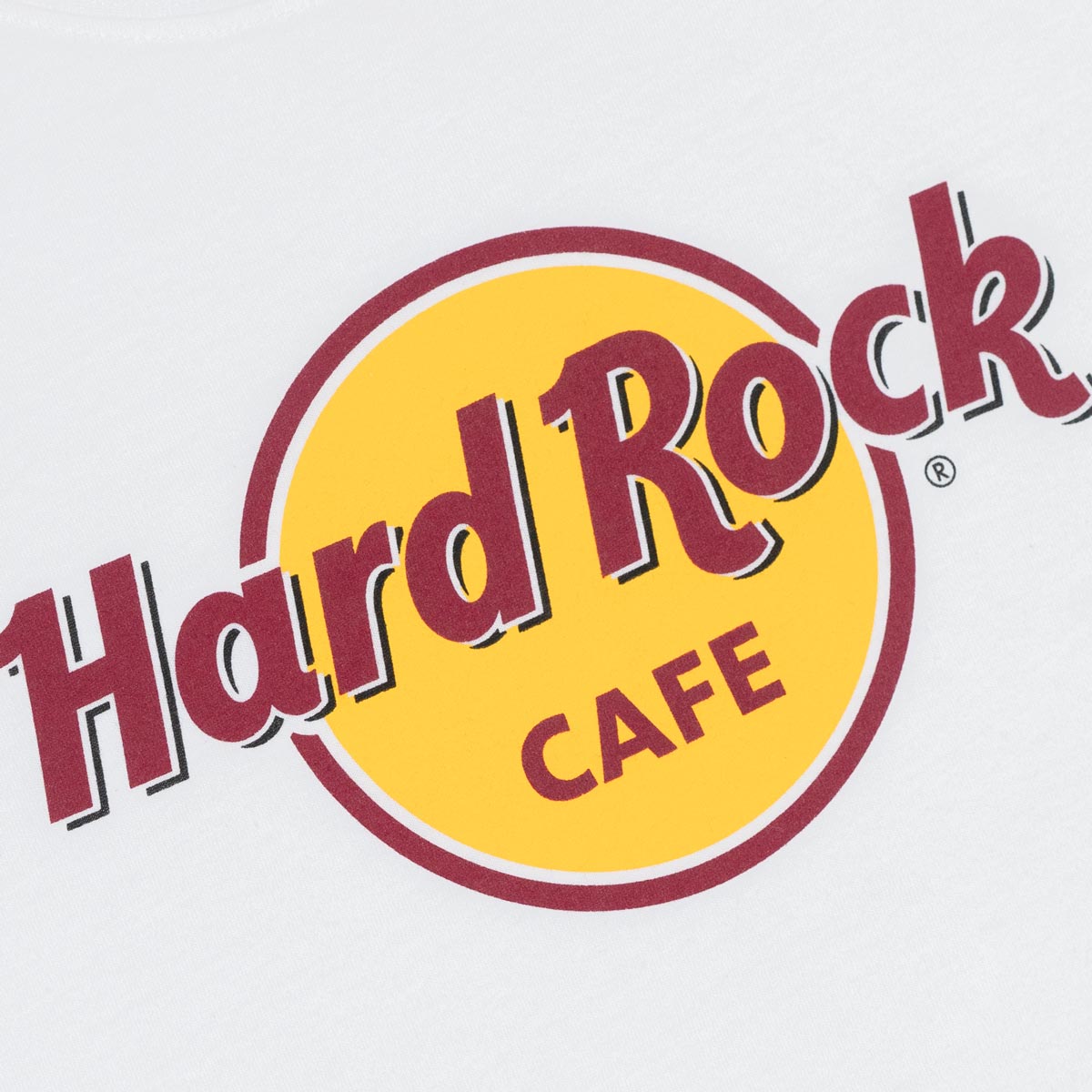 TEES
Women's Classic Logo Tee
Hi! Please select the city option
Hi! Please select the size option
Availability:
Select city and size for availability
Unleash your inner metal goddess with our Hard Rock Cafe-inspired classic white tee for women, adorned with the captivating allure of crimson and gold.
Amp up your wardrobe with a timeless classic tee, inspired by our iconic Hard Rock Cafe logo. The cap sleeve, crew neck design is a standard staple for comfort while slight, scooped-in shaping lends a light hug to however your body curves.
Reasons to Add to Bag Now: 🤘 Iconic Hard Rock Cafe logo in bold crimson and gold. 🎸 Crafted from 100% cotton, it's your comfort sanctuary. 💥 Machine wash safe, because convenience rocks. 🍋 Maintain its brightness by adding a dash of lemon or vinegar. ⚡ Elevate your style while paying homage to rock 'n' roll. 🔥 Let the world know you're a metal maven with every wear. Get ready to rock the scene while embracing the legendary spirit of Hard Rock Cafe!