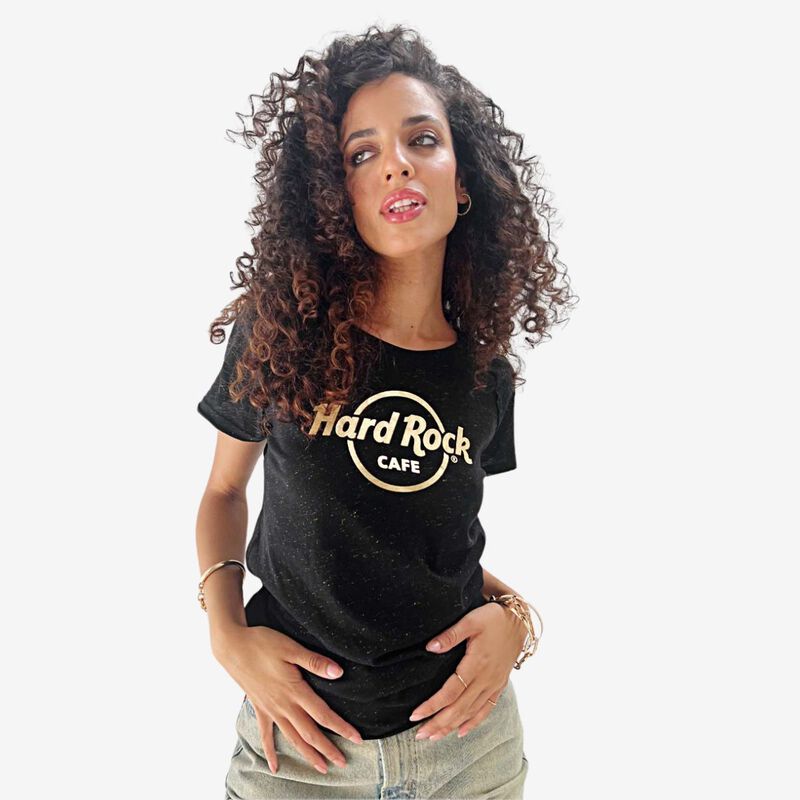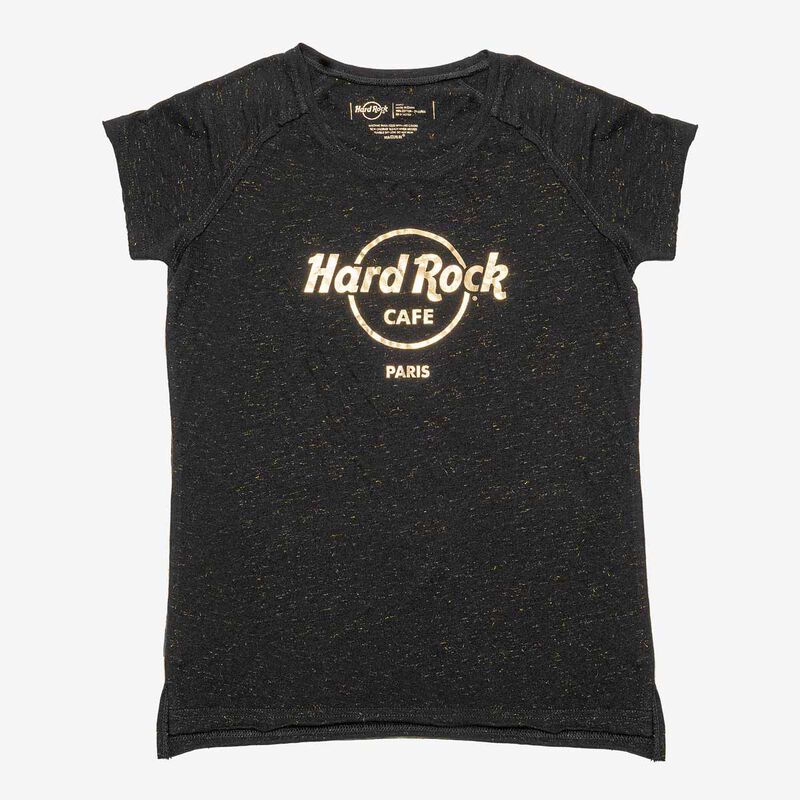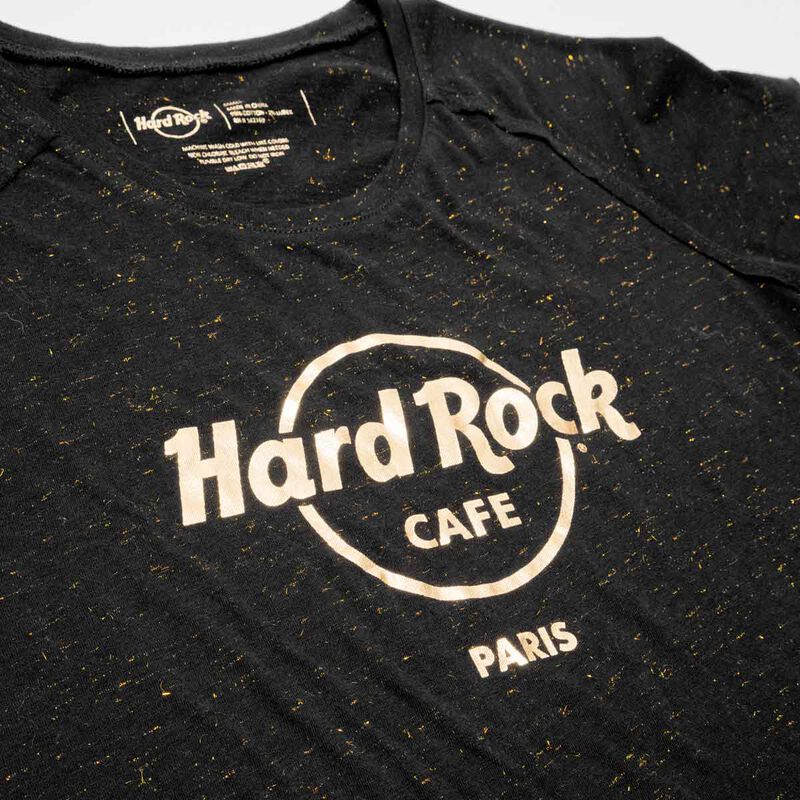 Women's Gold Thread and Foil Logo Tee
TEES
Availability:
Select city and size for availability
Introducing our Hard Rock Cafe-inspired women's baby doll slim fit tee in bold black, adorned with dazzling gold foil and playful confetti sprinkles.
Glittering metallic thread woven into lurex fabric and a gold foil logo and city name make this a statement tee that's sure to capture your audience's attention. Additional details include raglan sleeves and raw edges on sleeves and hem.
Here's why this tee is an absolute must-have: 🖤 Striking Hard Rock Cafe logo in captivating gold foil, a mark of pure rock 'n' roll opulence. 🎉 Chic confetti sprinkles on a sleek black canvas, infusing your style with a burst of festive energy. 🎸 Crafted with a baby doll slim fit, it seamlessly combines comfort and sophisticated charm. 💥 This tee offers more than just style; it's an embodiment of an experience. Machine wash safe for your convenience. ⚡ Whether you're hitting the gym or stepping out for a memorable night, this tee adapts effortlessly. 🔥 Unleash your inner rock star, exuding confidence with a touch of glamour and a sprinkle of vibrancy. Get ready to rock your ensemble with this exceptional tee that encapsulates the legendary spirit of Hard Rock Cafe!