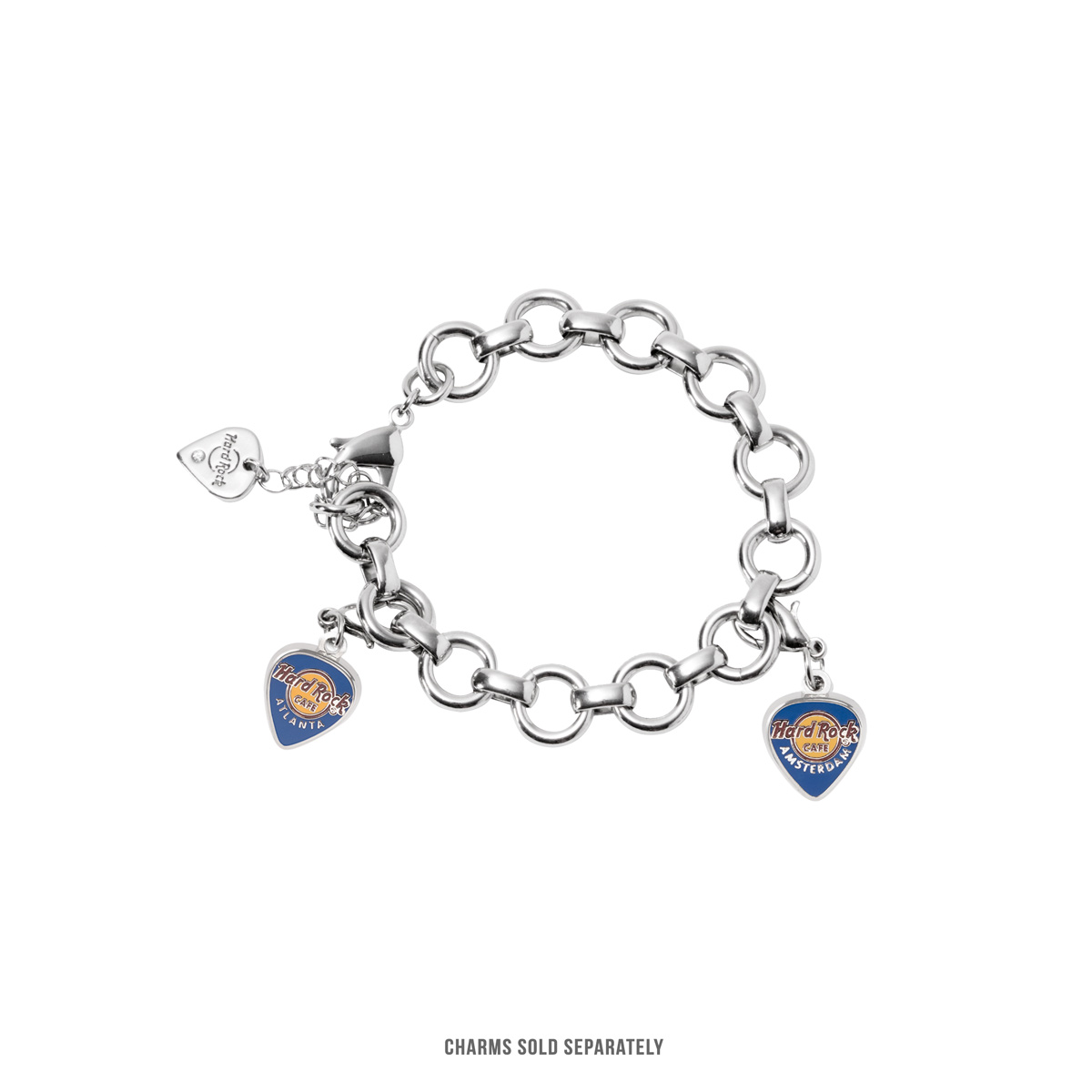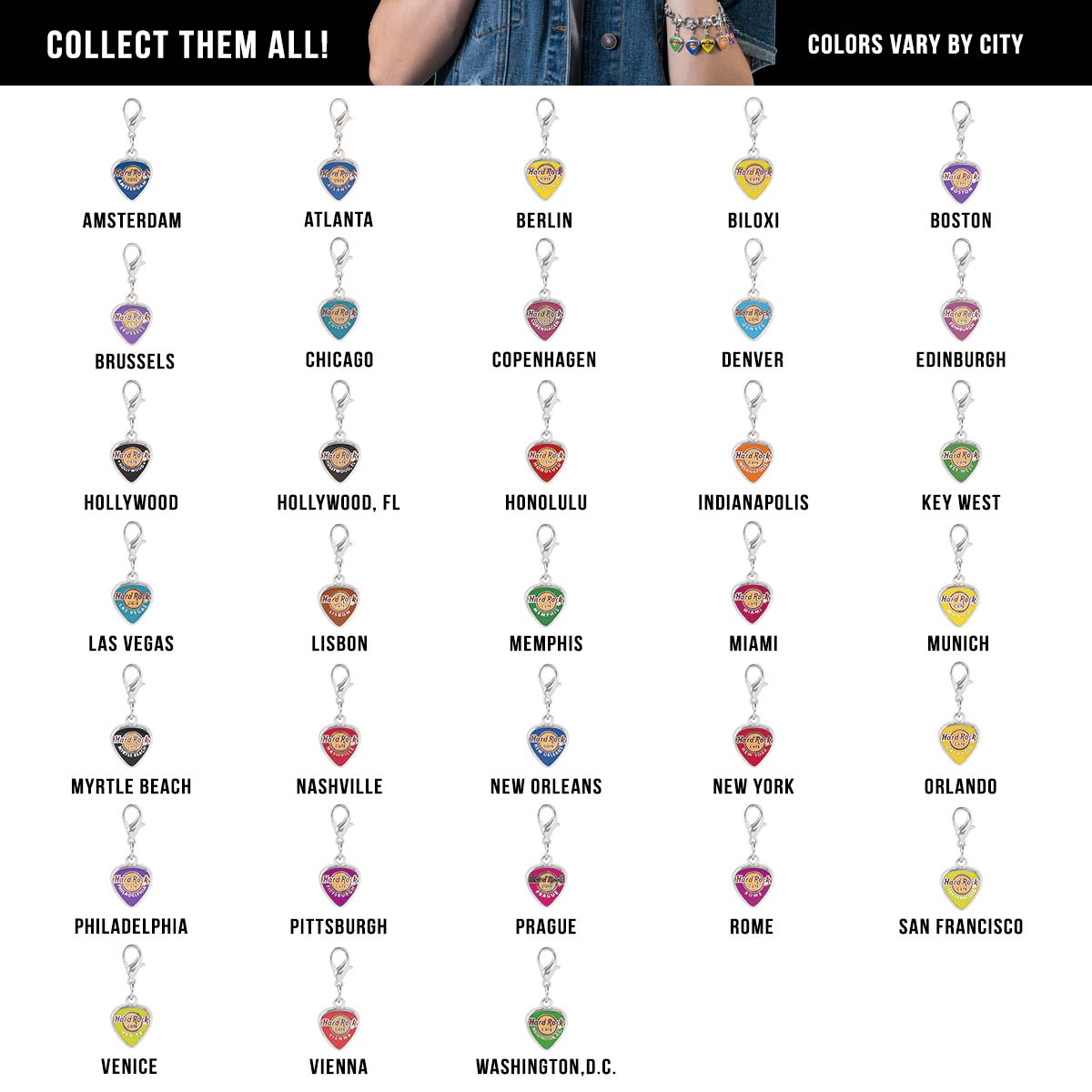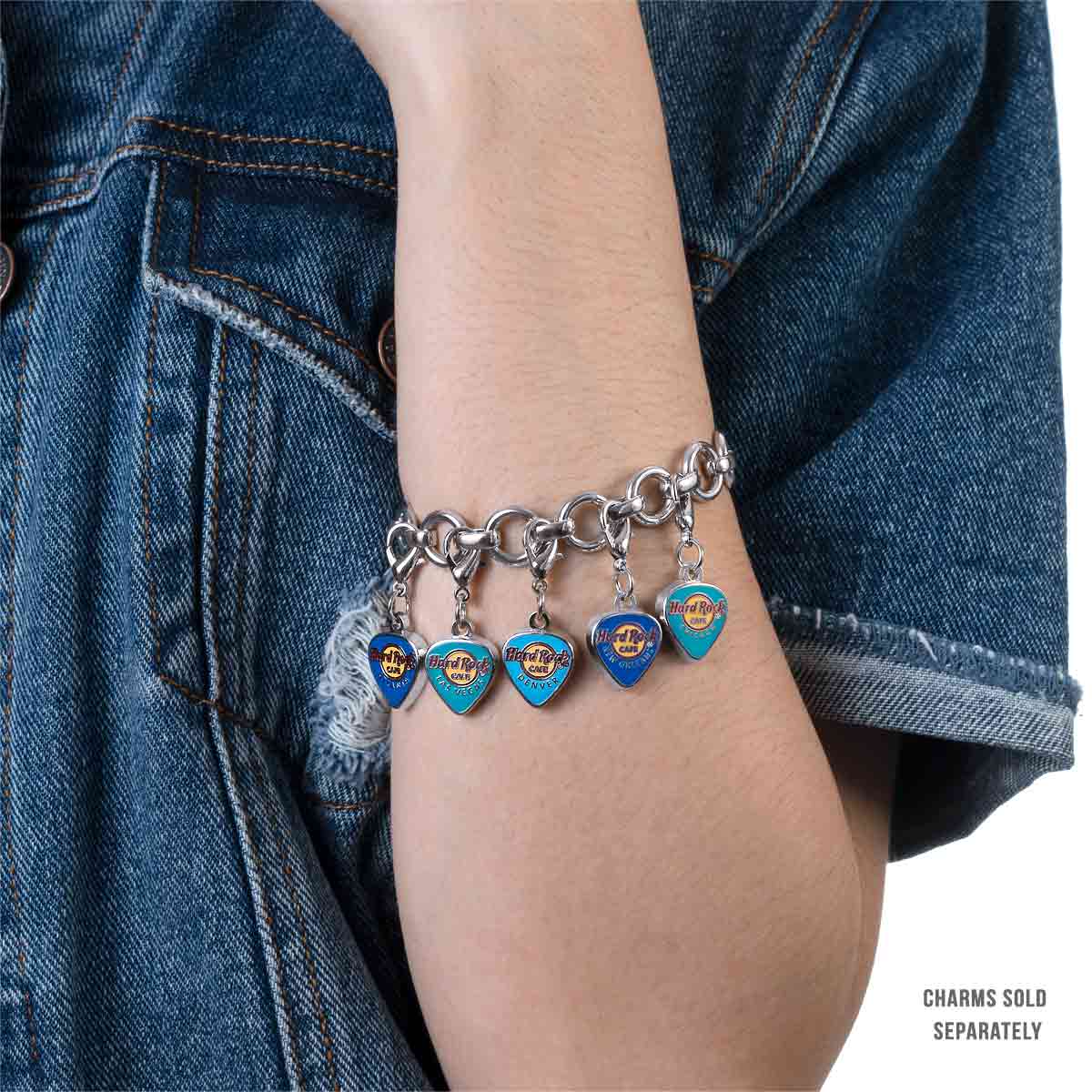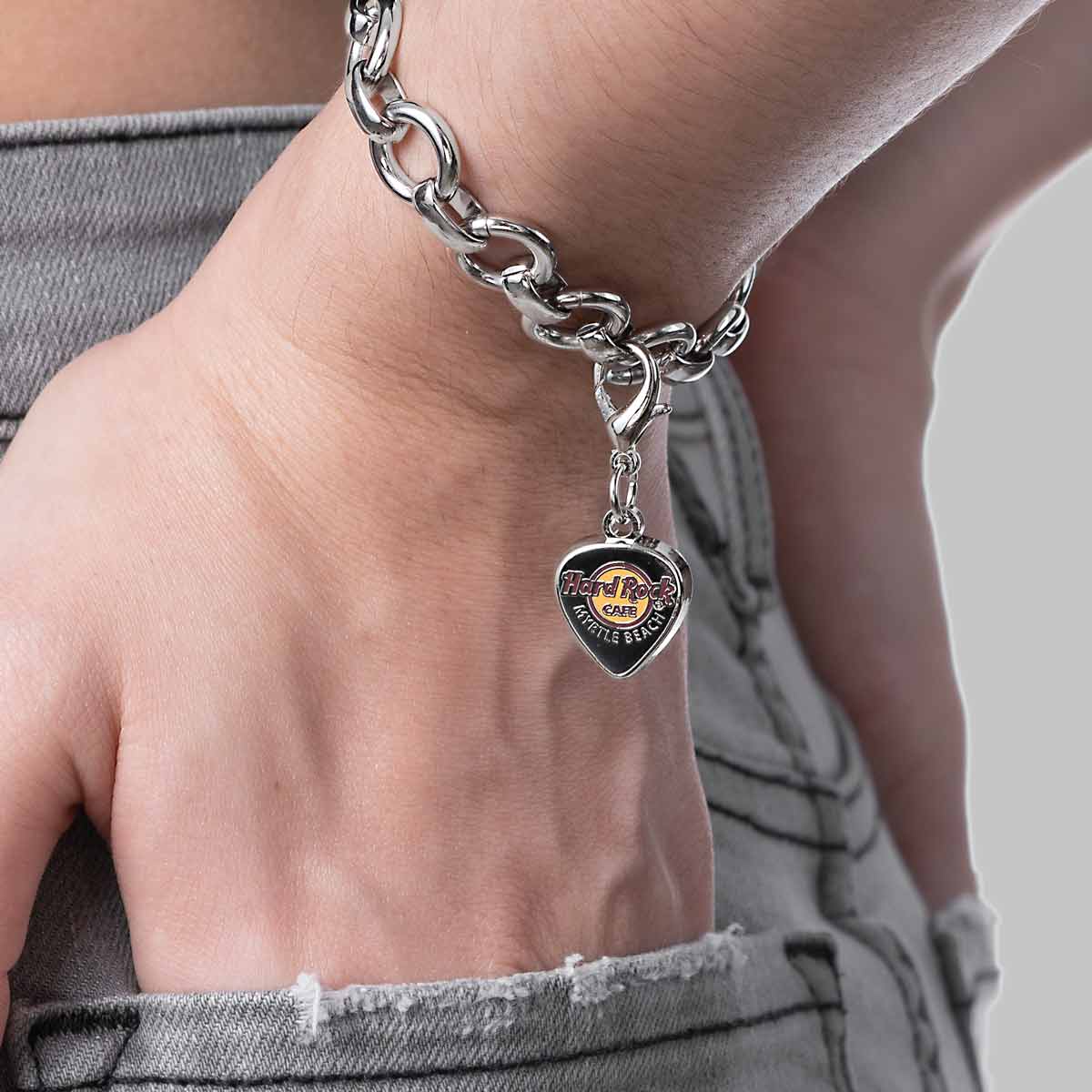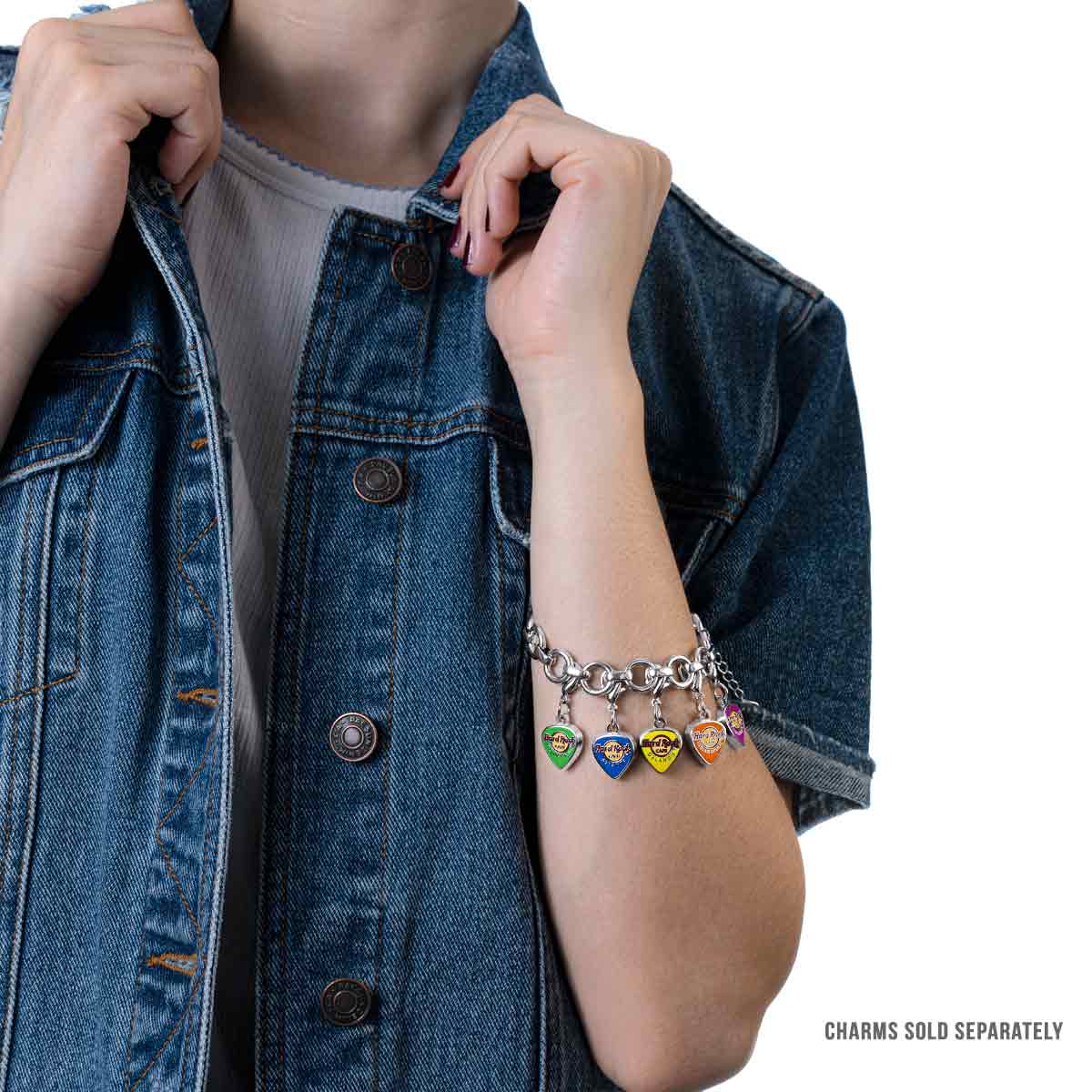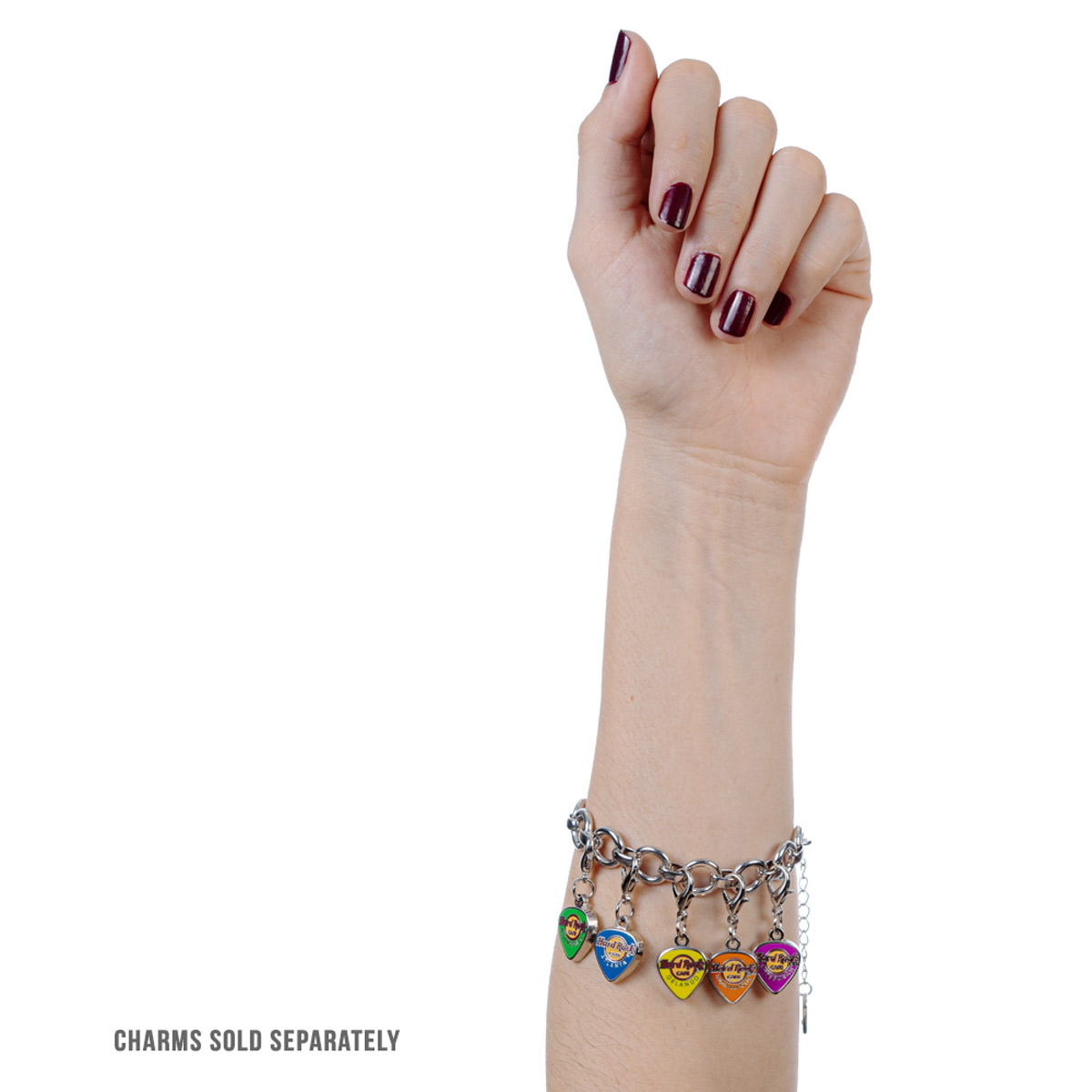 Hi! Please select the city option
Availability:
Select city for availability
A Hard Rock logo guitar pick dangles in vivid color tones to celebrate each of our Hard Rock locations. Equipped with a durable lobster claw clasp, this collectible city specific charm can easily be added to your favorite charm bracelet or necklace.